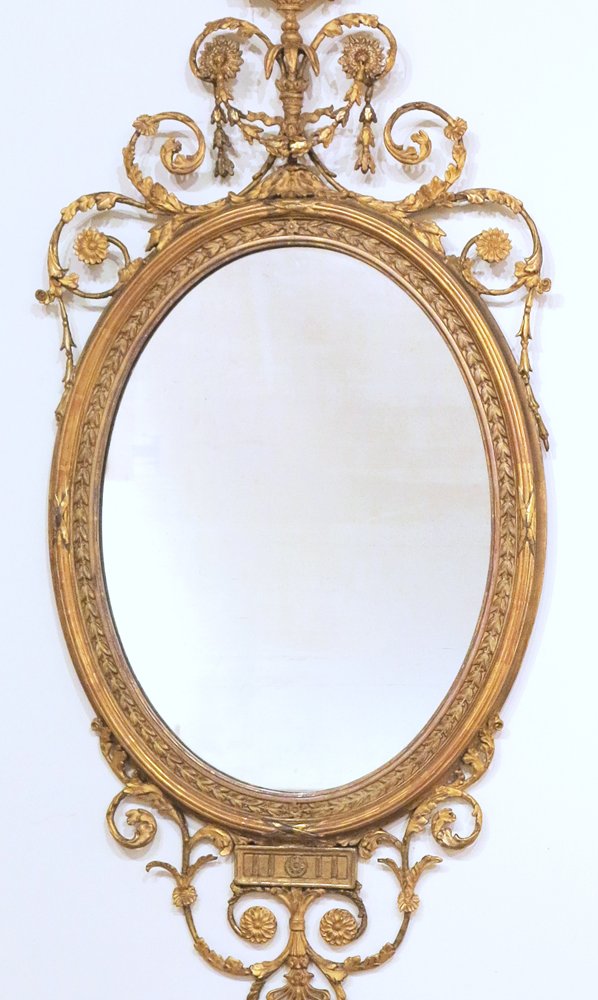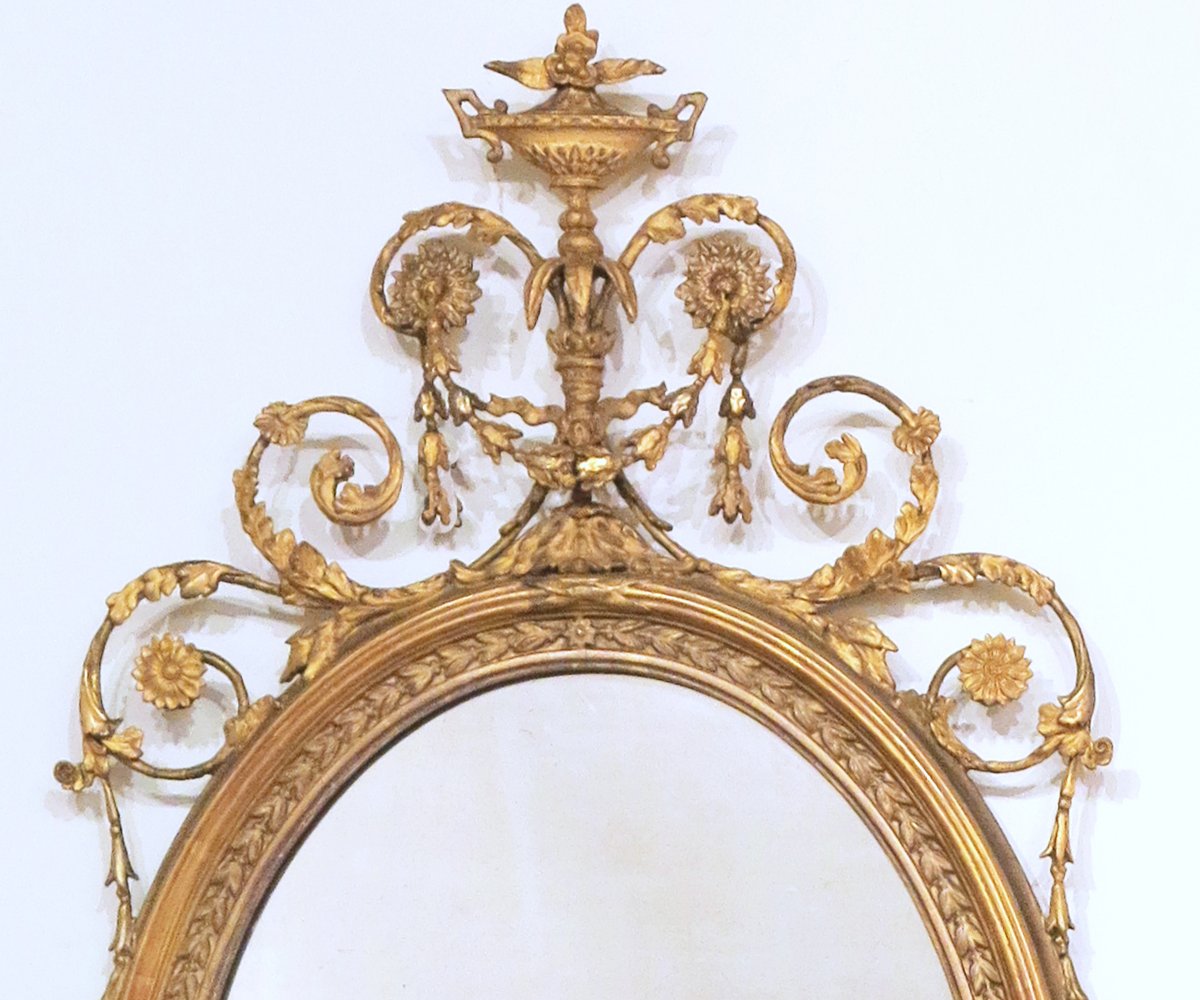 Early 19th Century
Each mirror with a classical urn resting on carved rosettes and garlands over a carved oval frame with a oval mirror insert with similar delicate frame draped rosettes and garlands.in the manner of the architect and designer Robert Adam (1728-1792).
Provenance:
Private Collection, New York
Le Trianon Fine Art & Antiques
Dimensions:
Height 48 in. Width 22 in.
Inv#:
Mir 197
Top