Myron Barlow
American, 1873-1937
Studied:
Art Institution of Chicago; Ecole des Beaux-Arts,
Gerome, Paris; Academie Colarossi, Paris 1894; Academie Julain, Paris, 1893-95;
Also with Whistler in Paris. He was a member of the Paris American
Art Association; Society National, Paris; Philadelphia Art Club.
Exhibited:
Paris Salon (Gold Medal), 1897, 1898; Art Institution of Chicago;
Pennsylvania Academy of Fine Art, 1903-1910; St. Louis Exposition., San Fransisco.,1915
(Gold). Award: Knight of the League of Honor, France.
Reference:
Who was who in American Art
Woman with Strawberries
Woman Tending Her Flock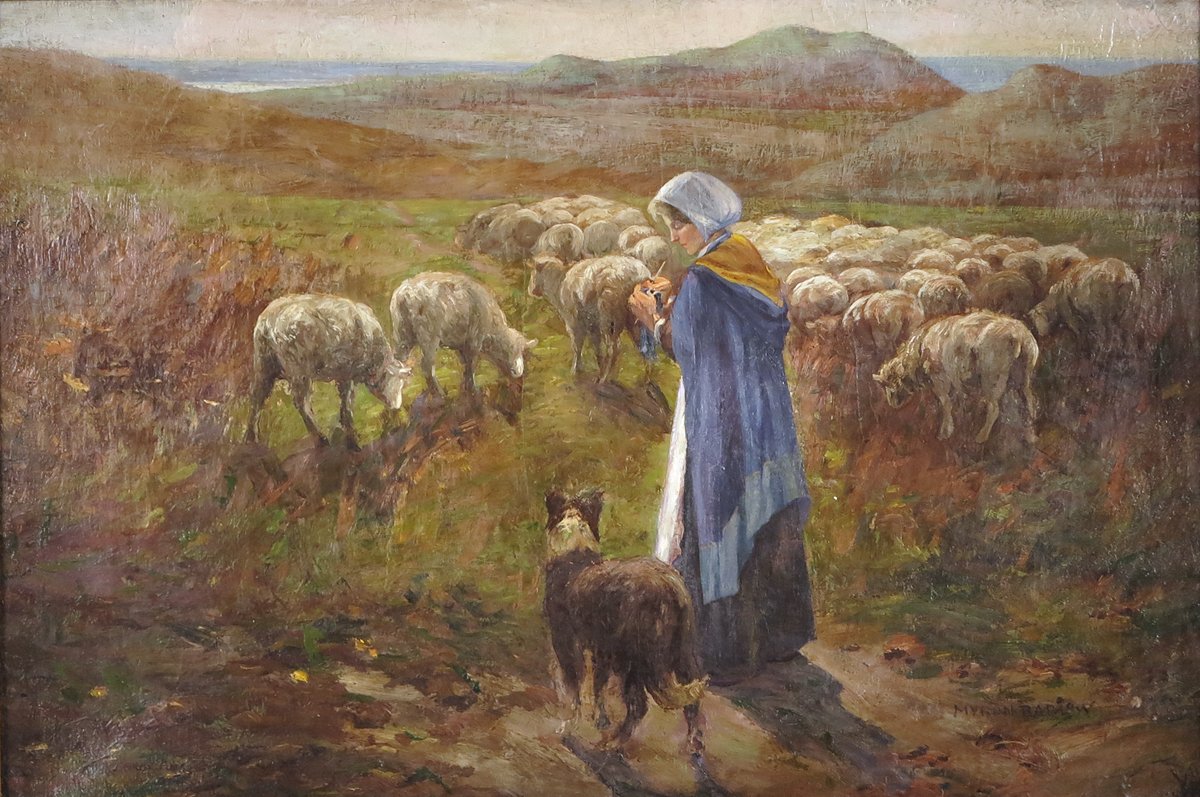 Top