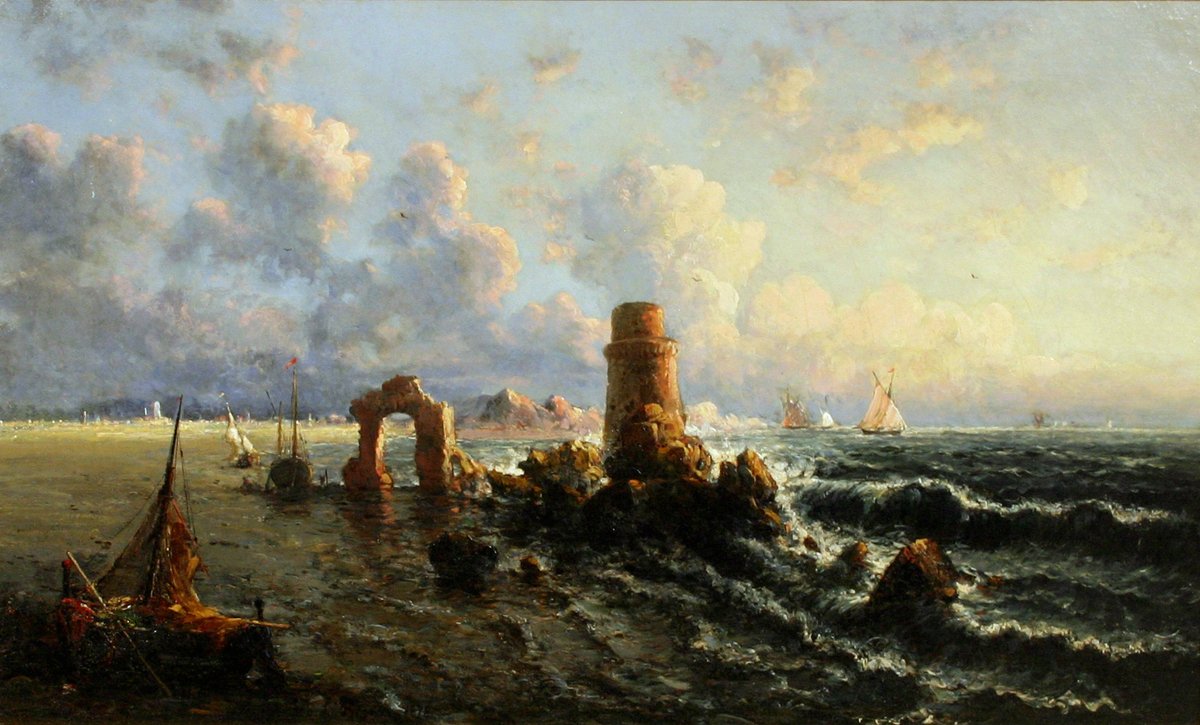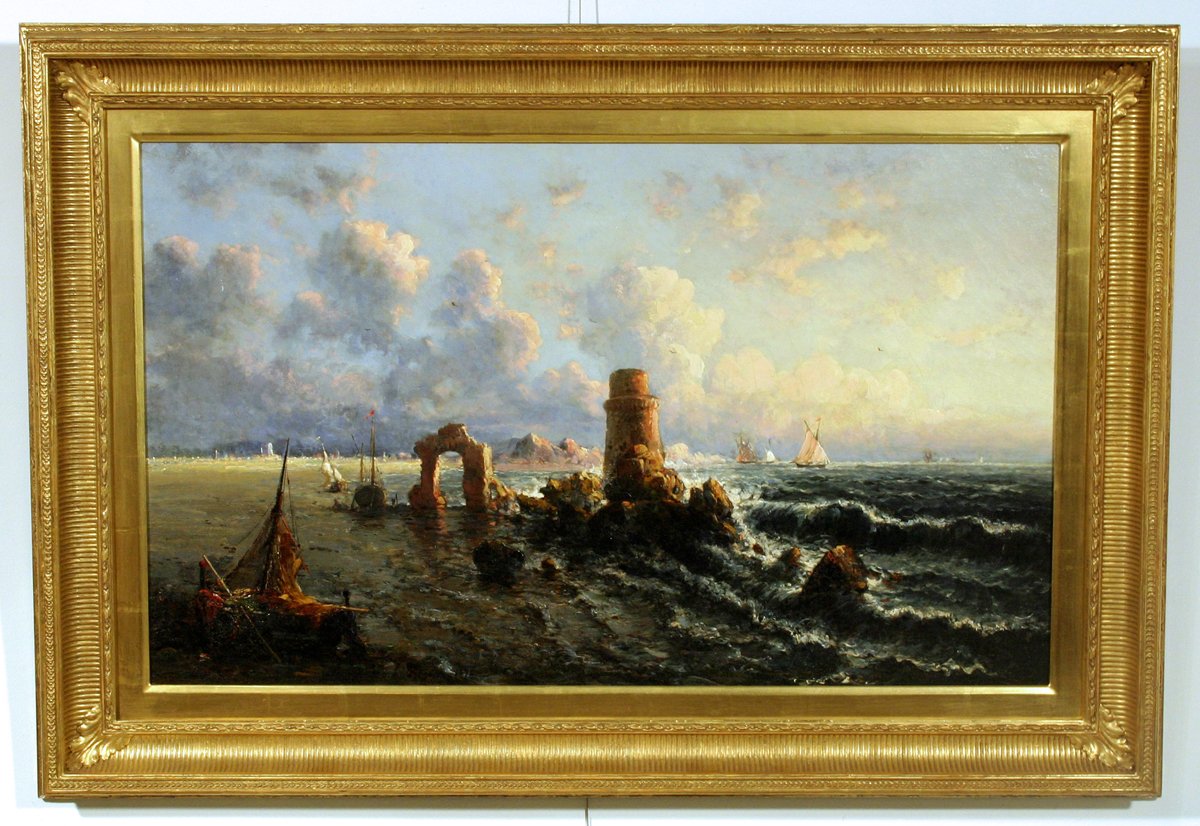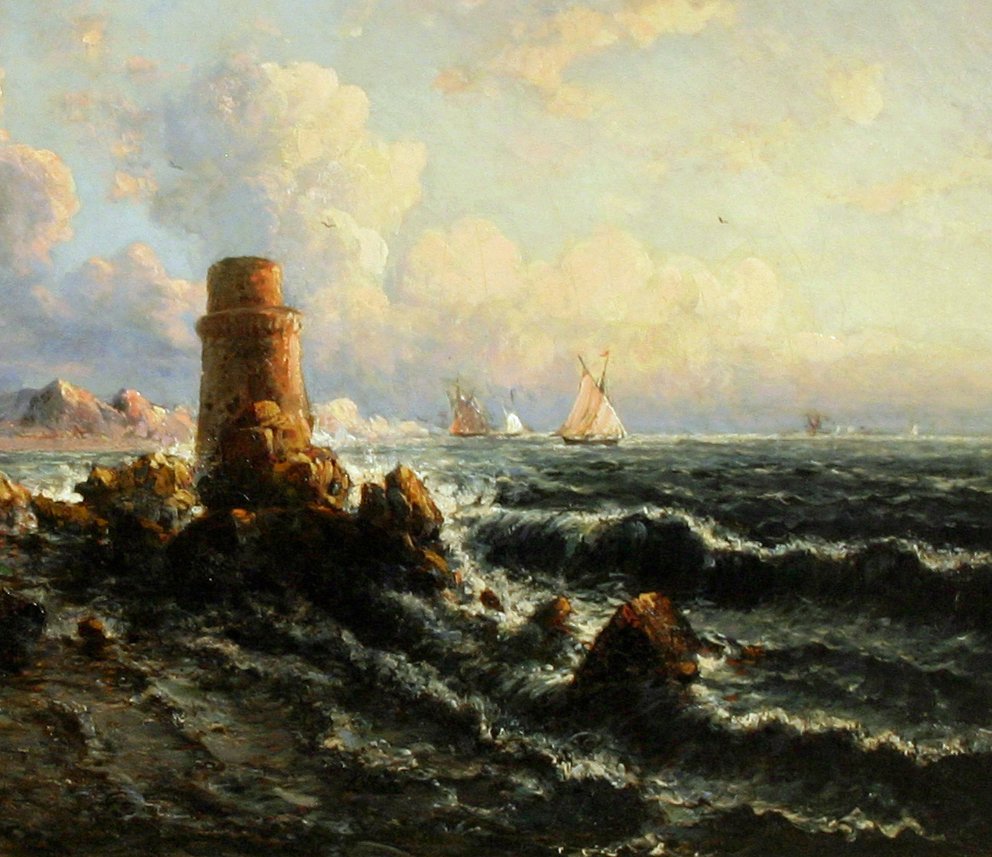 American, 1814-1889
A Coastal View
Oil on canvas
22 by 36 in W/frame 30 by 44 in.
Signed and dated 1878
Inventory Number: Art B22
See Artist Bio below.
American, 1814-1889
Often referred to as "Claude" Brown because of his admiration for and emulation of landscapes of Claude Lorrain. His picturesque scenes, populated by peasants and classical monuments, and set in and around Florence, Rome, Naples and Venice, brought him much attention. These romantic views particularly appealed to Americans making the grand tour of Europe.
Studied:
Alonzo Hartwell, Boston 1826
Abel Bowen, Joseph Andrews, Boston 1832
Eugene Isabey, Paris 1833
Exhibited:
Boston Athenaeum, 1834-74
National Academy of Design, 1837-85
Apollo Association and American Art Union, 1839-52
Pennsylvania Academy of Design, 1836-64
Maryland Historical Society, 1848-53
Boston Arts Club, 1875-1882
Museums and Exhibitions:
Boston Museum of Fine Arts
Metropolitan Museum of Fine Arts
National Museum of Fine Arts
Shelburne Museum
Top