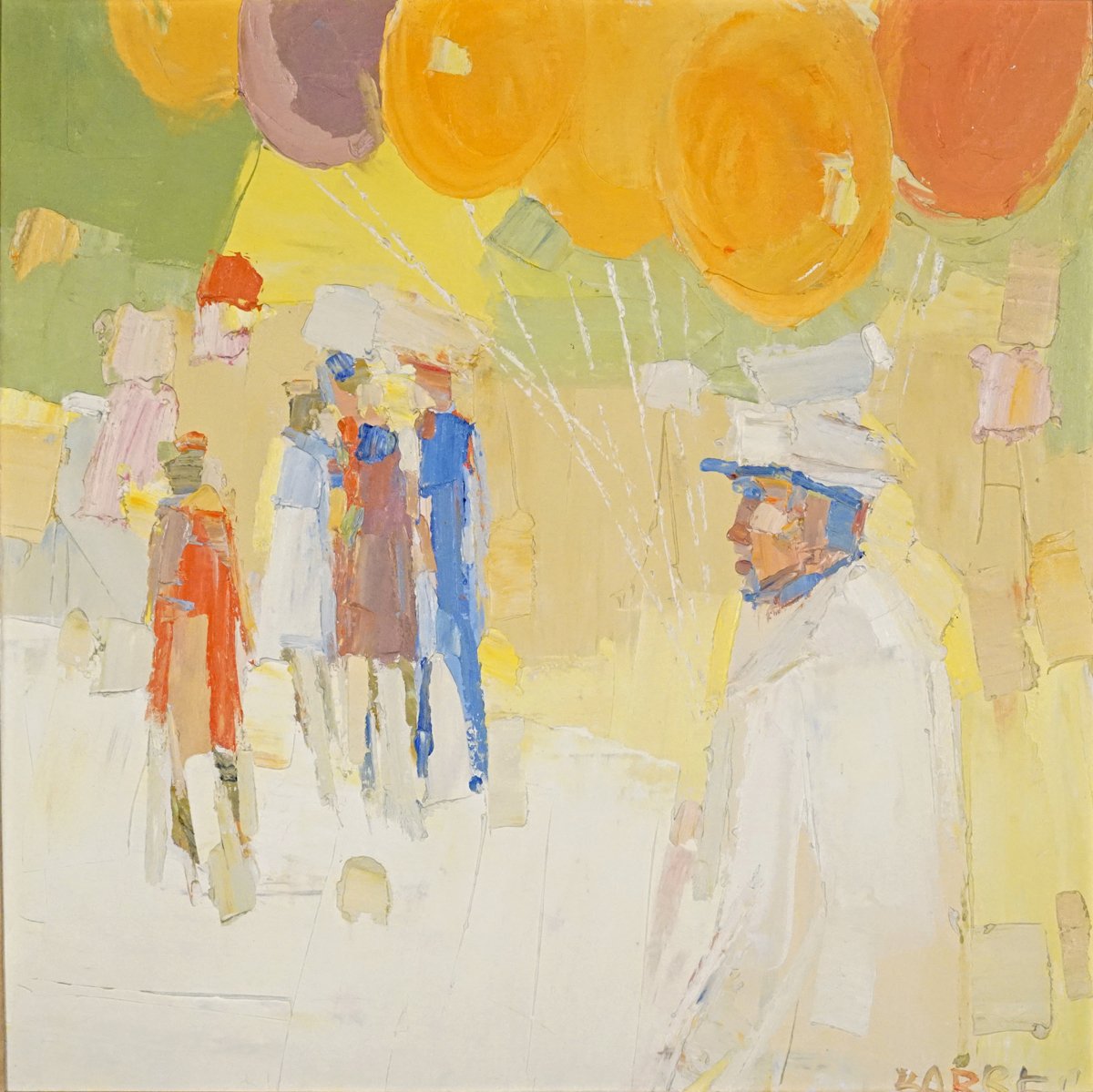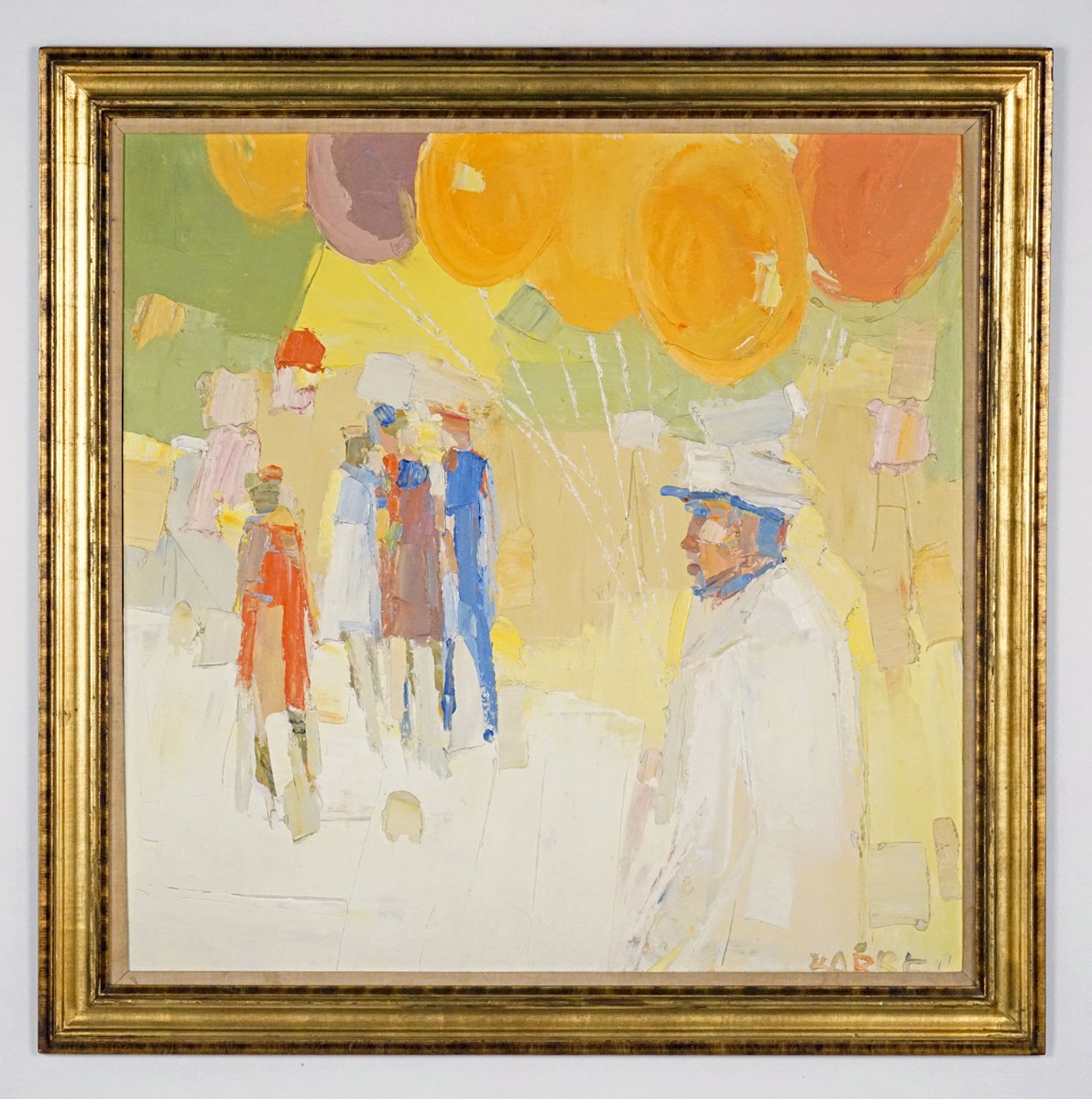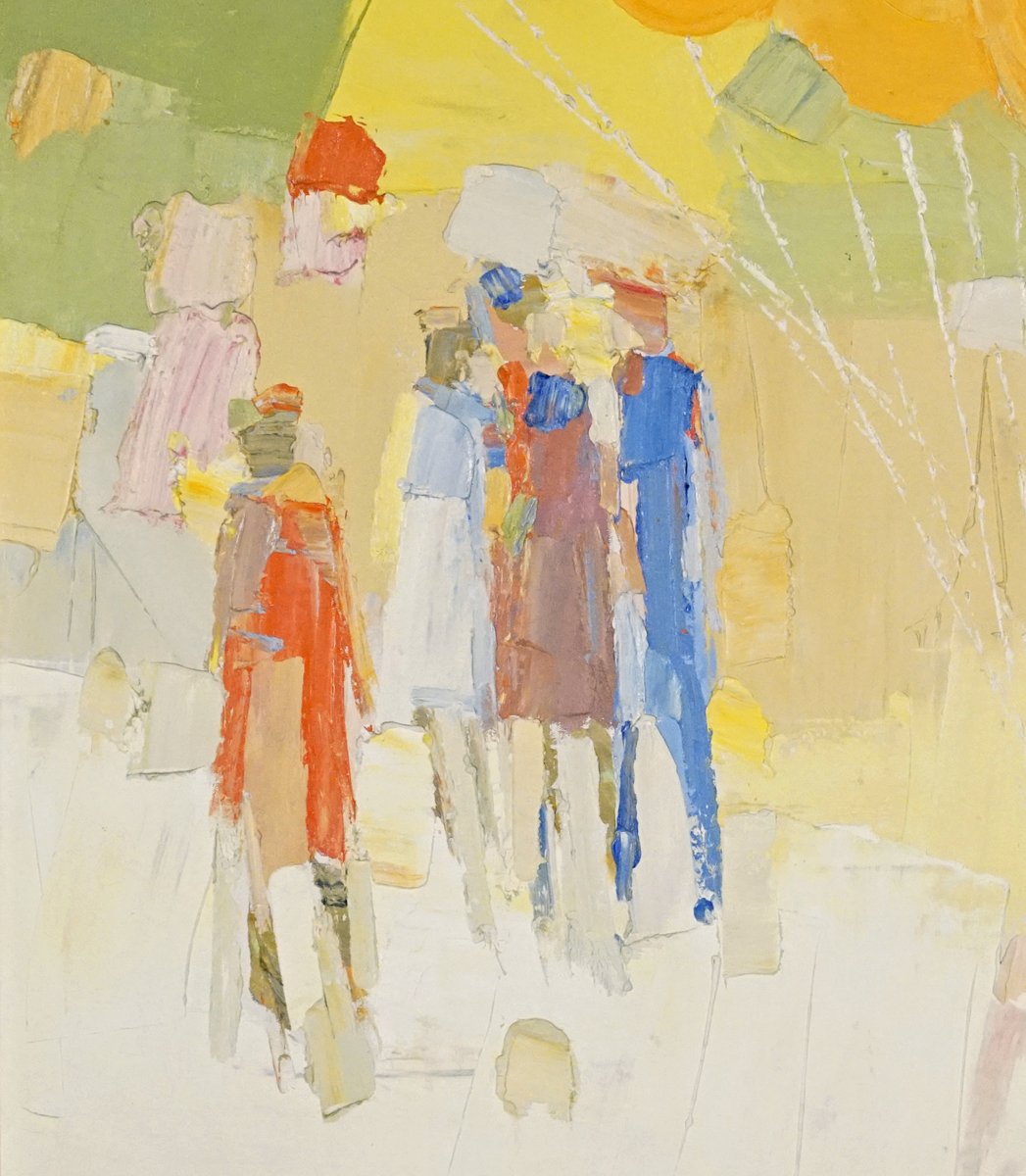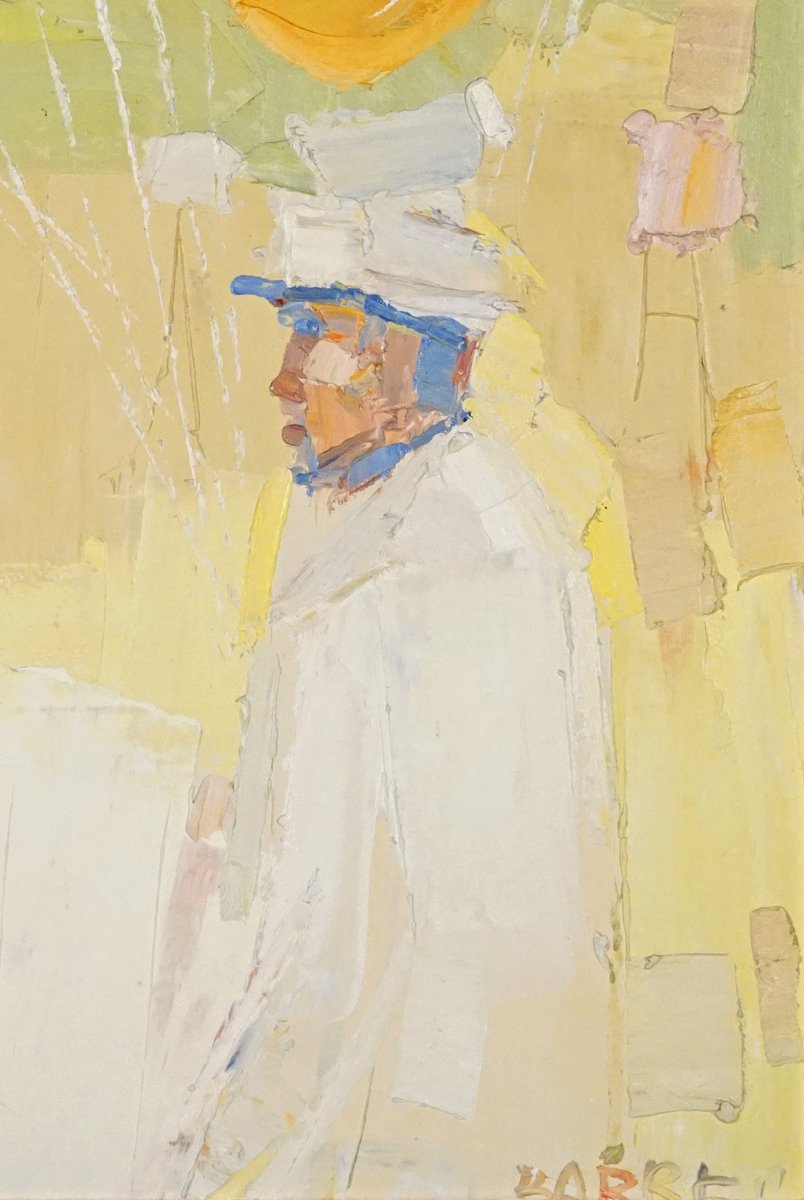 Italian, 1923-2003
Ballon Man
Oil on canvas
36 by 36 in. W/frame 42 by 42 in.
Signed lower right Barrel
Provenance:
Private Collection New York
Le Trianon Fine Art & Antiques
Inventory Number: Art B217
See Artist Bio below.
Italian, 1923-2003
George Botti was born on 24 March 1923 in Greenwich Village, New York a son of Ettore and Filomena Botti, Italian immigrants. The Bottis immigrated to the US on 22 August 1920 from Agripoli, Italy on the S.S. Duca Degli Abruzza. Ettore's occupation was give as "Tailor" on the ship's passenger list and as "Tailor, Clothing Co." on the 1930 census of Brooklyn, New York. Several Botti men and their families were his neighbors in 1930; James "boot black, shoe shine parlor", Dominick "laborer, railroad", and Biase "laborer, lithograph co". These men may have been brothers of Ettore, as all were near him in age.
Italo G. Botti was well known for his painting, stained glass, sculpture, and mosaic work. Botti attended the Brooklyn Academy of Fine Arts, Leonardo da Vinci School of Art, the Abracheff School of Fine Art, the National Academy of Design, and the Art Students League. He studied under Frank Vincent Dumond, Nicolai Abracheff, Reginald Marsh, and Bernard Lamott. An example of his mosaic work may be seen on the Botti Studio web site. He taught at the City College of New York, the Art Students League, and the Art Institute of Chicago. Botti painted under the pseudonyms "George Barrel" and "Barrel Botti", before starting to use his birth name, Italo Botti. This may have only been true while he worked with Arts International and other galleries.
Top