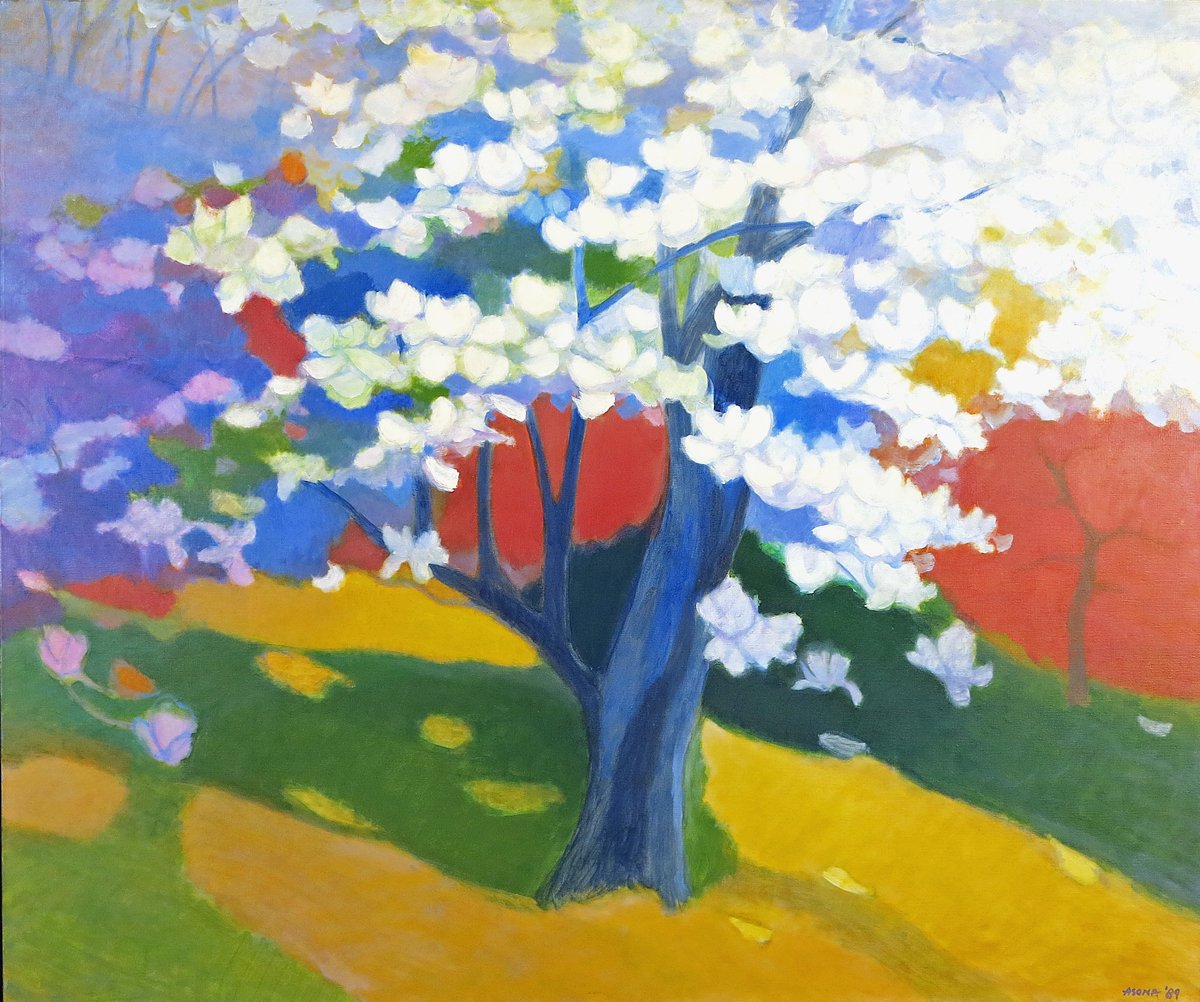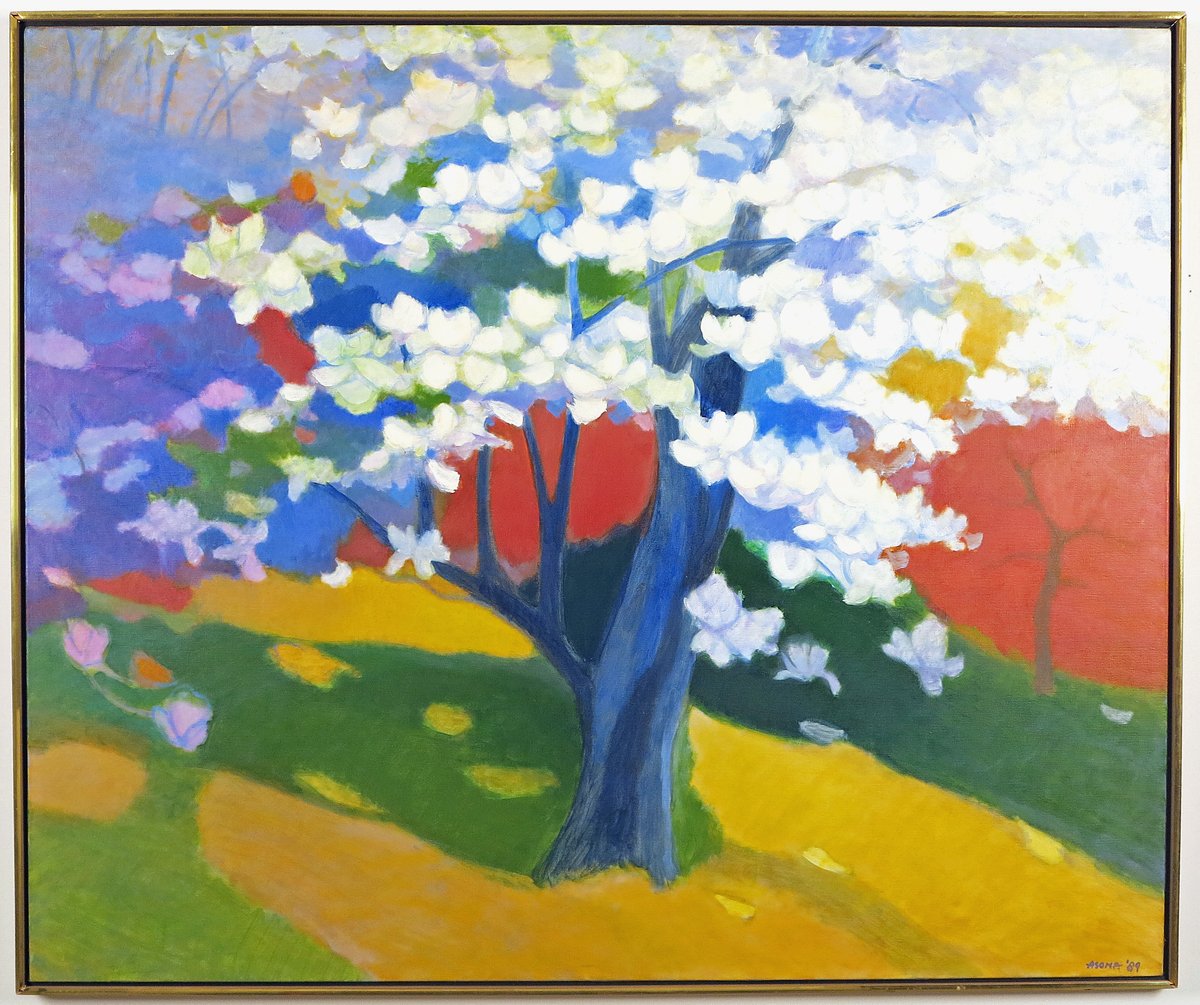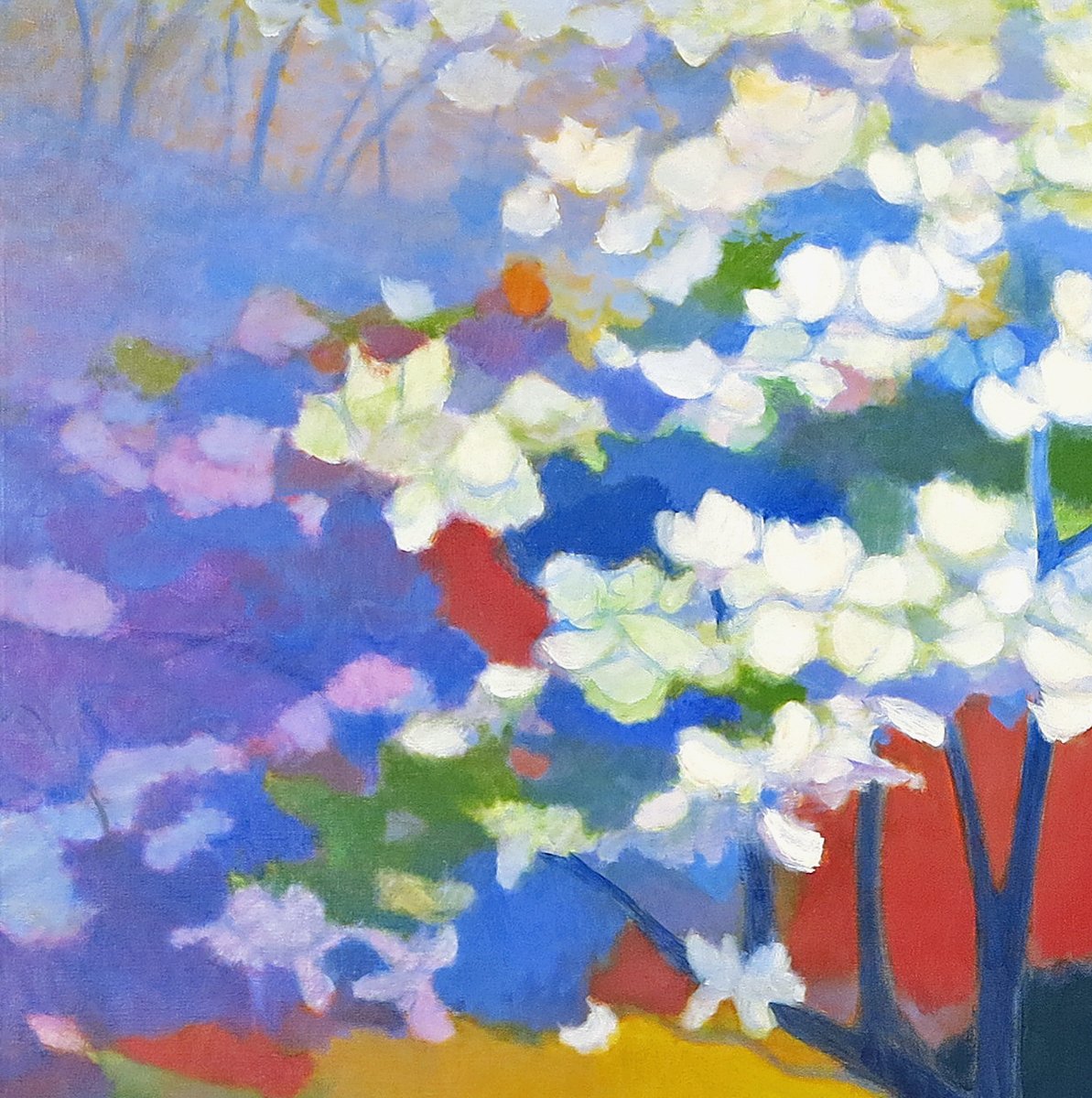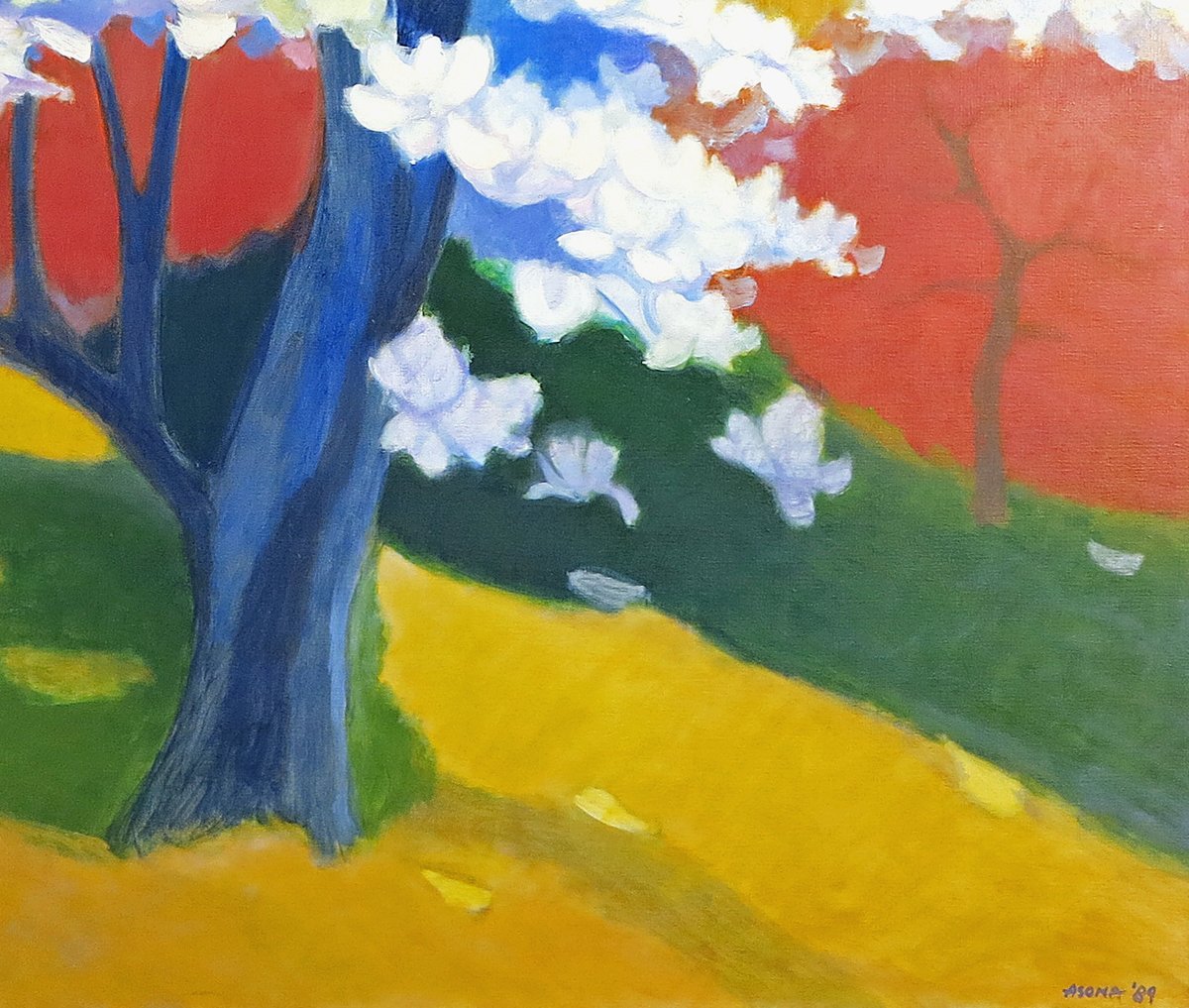 Japanese, B.1923
Bloom Along the Boughs
Oil on canvas
50 by 60 in. W/frame 51 by 61 in.
Signed lower right & dated 1989
Provenance:
Private Collection Washington DC.
Le Trianon Fine Art & Antiques
Inventory Number: Art A215
See Artist Bio below.
Japanese, B.1923
Tadashi Asoma was born in Japan in 1923. In 1958 he was the recipient of a Japanese Government scholarship to study painting in Paris. After Paris, he visited the United States and was fascinated with the American style of painting during that period. Eventually he moved to New York with his family. He studied and painted in New York for three years and then returned to Japan. In 1961 he returned to New York with his family and eventually settled here. The majority of Asoma's paintings were produced while he resided in the United States.
In the early days Asoma lived in an apartment near the East Village of New York. During the day he studied and painted and was involved in the Art Student's League, at night Tadashi supported his family by working in a restaurant.
The seventies were an emotional time for Asoma. These times put him in touch with nature. He moved to the little village of Garrison outside of the city. The village is about forty miles north of Manhattan, and it is this place that would become a predominate inspiration for his work.
With an insatiable curiosity for color, Asoma's current paintings reveal a remarkably adept portrayal of the changes of the seasons. His sudden bursts of pure, brilliant color with splendid differences of touch and tone, exemplify his natural originality and closeness with nature. The colors luminously conceived for the landscape, their lightly feathered textures translate admirably to the glory and jubilant majesty of nature.
Asoma has participated in one-man and group exhibitions throughout the world, including New York, San Francisco, Tokyo, Switzerland and Germany. His work is included in many public and corporate collections.
Top