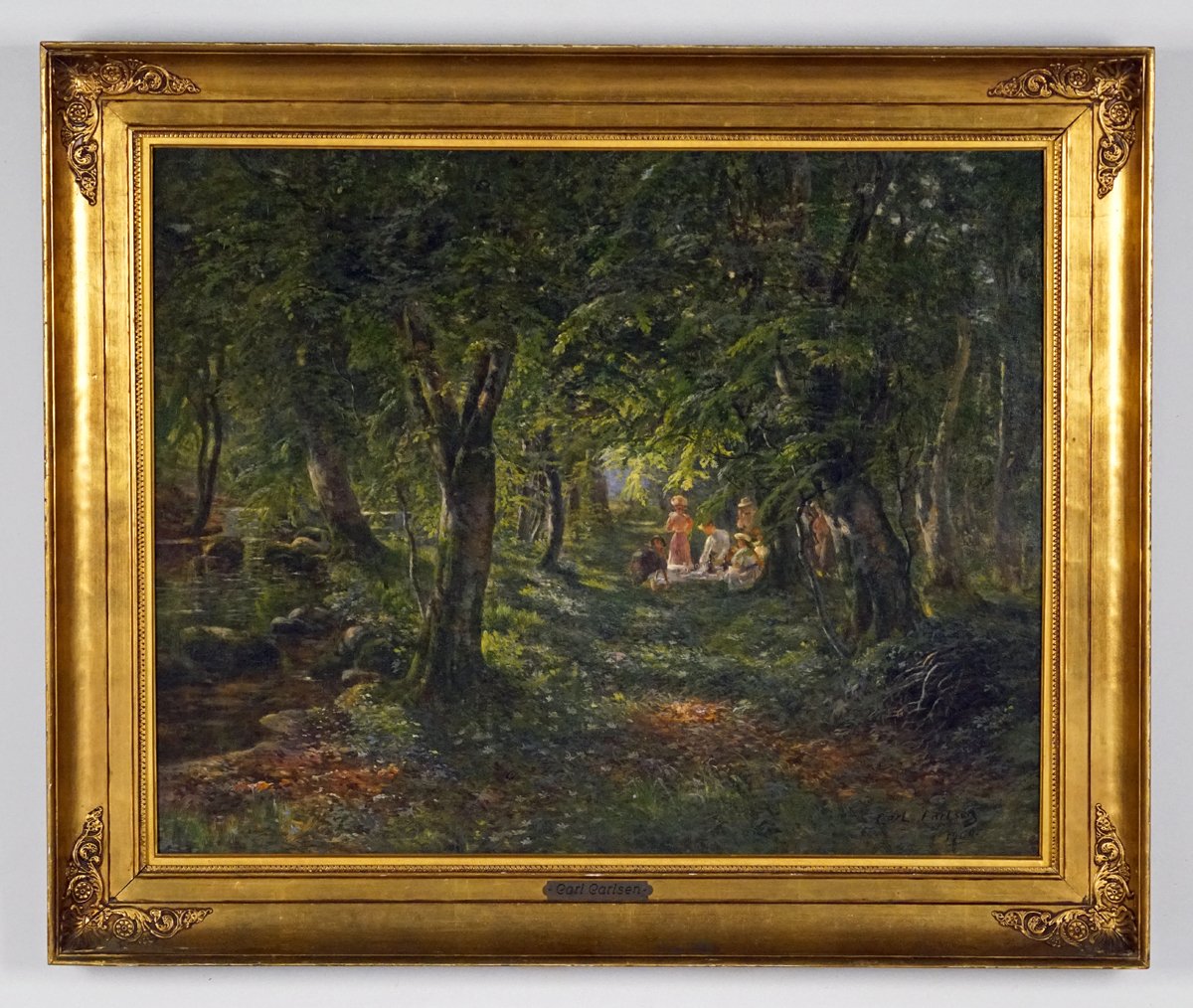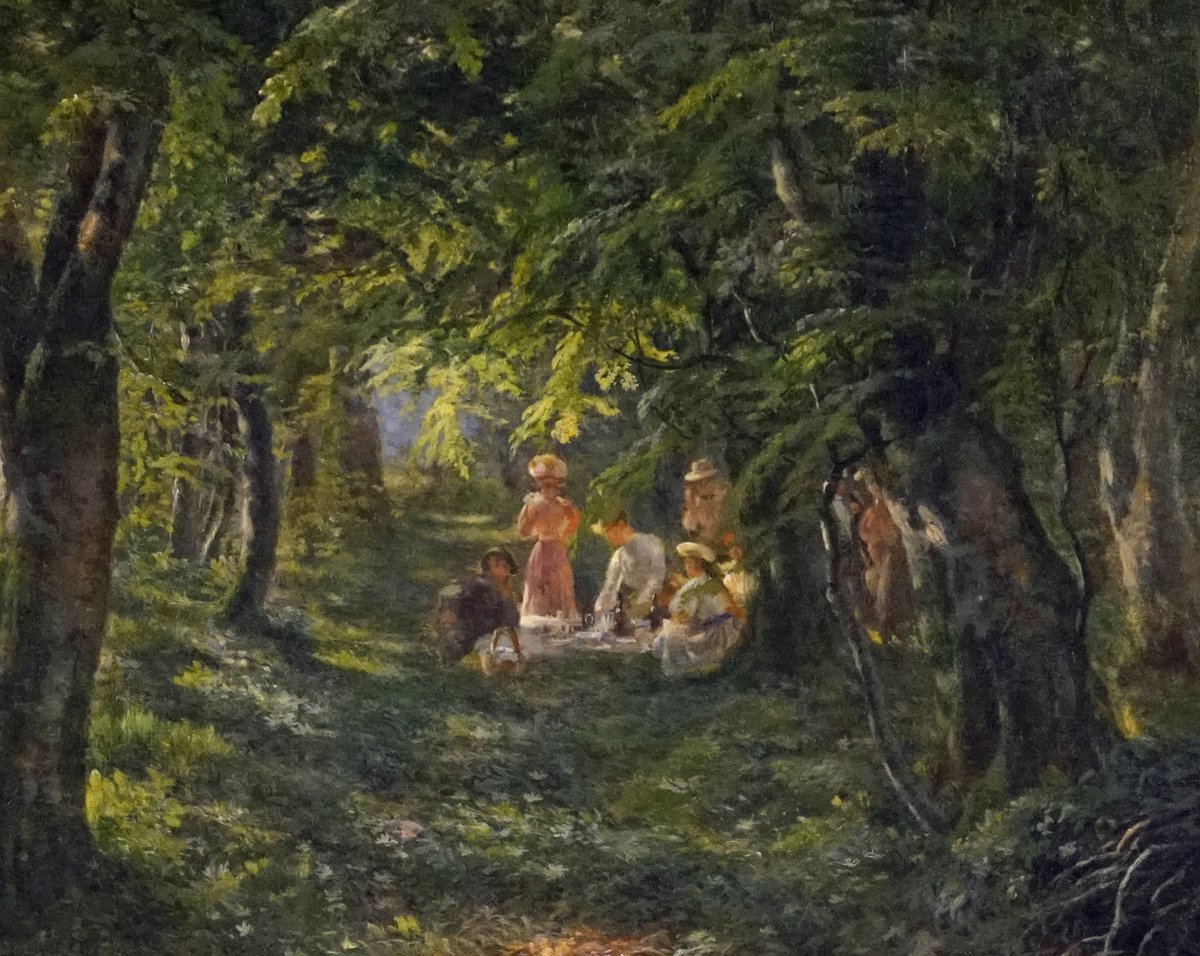 Danish, 1855-1917
Figures in the Forest
Oil on canvas
24 ½ by 30 ½ in. w/frame 31 by 36 in.
Signed and dated 'Carl Carlsen 1900' lower right
Provenance:
Private Collection, New York
Le Trianon Fine Art & Antiques, Sheffield, MA
Inventory Number: Art C293
See Artist Bio below.
Danish, 1855-1917
Carl Carlsen was born on February 28, 1855. He attended the academy from 1874 to 1879 and completed his studies in at in Paris between 1882 and 1883. In 1887 he entered the Neuhausen competition, exhibiting genre scenes and landscapes from 1878 at Carlottenburg.
His various landscape and genres paintings show the same meticulous attention to changes in time, season and weather as was demonstrated by the impressionists. Carl Calsen's work is housed in many important collections in Copenhagen, London and New York. He died in Copenhagen in 1917.

Top