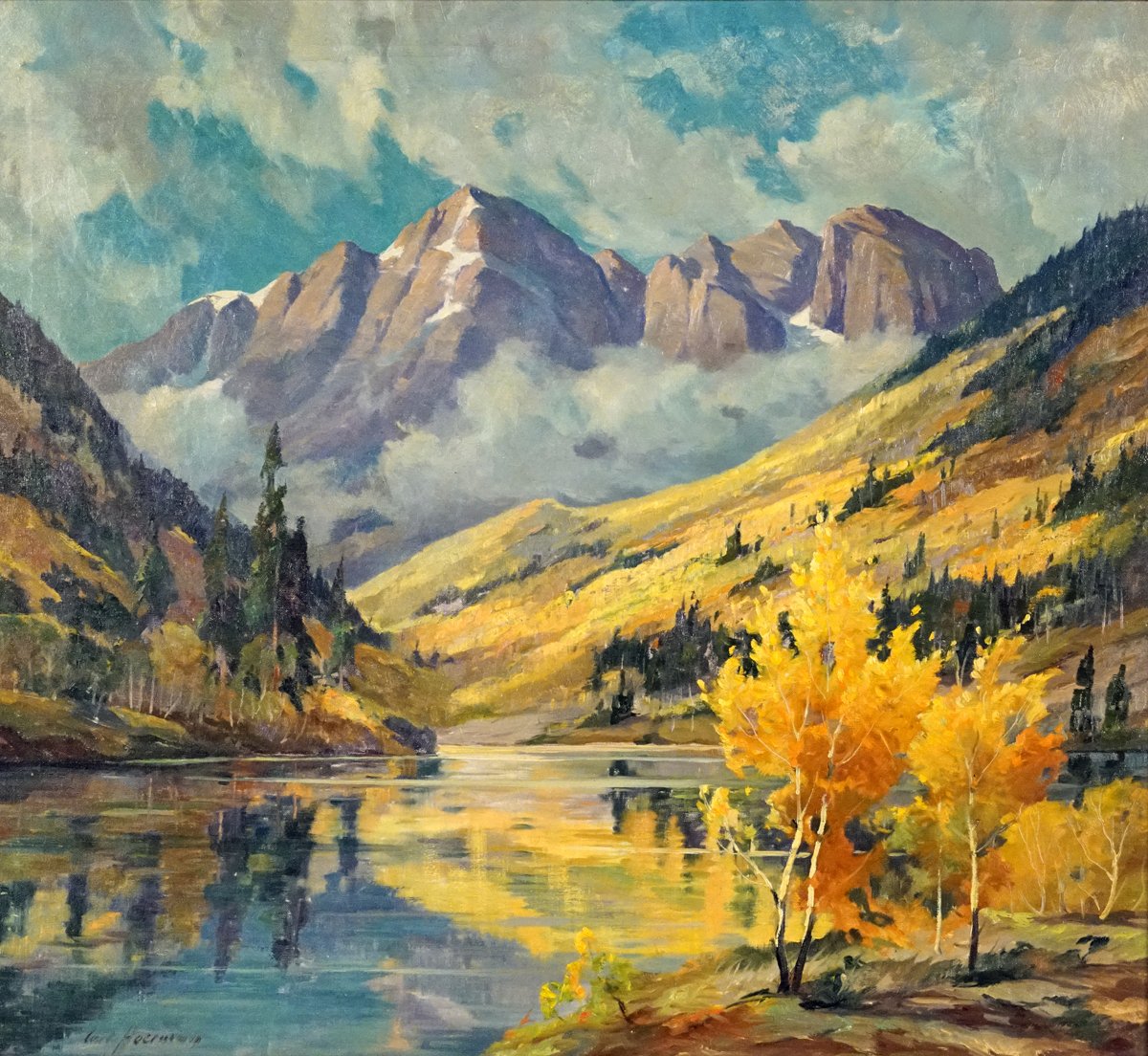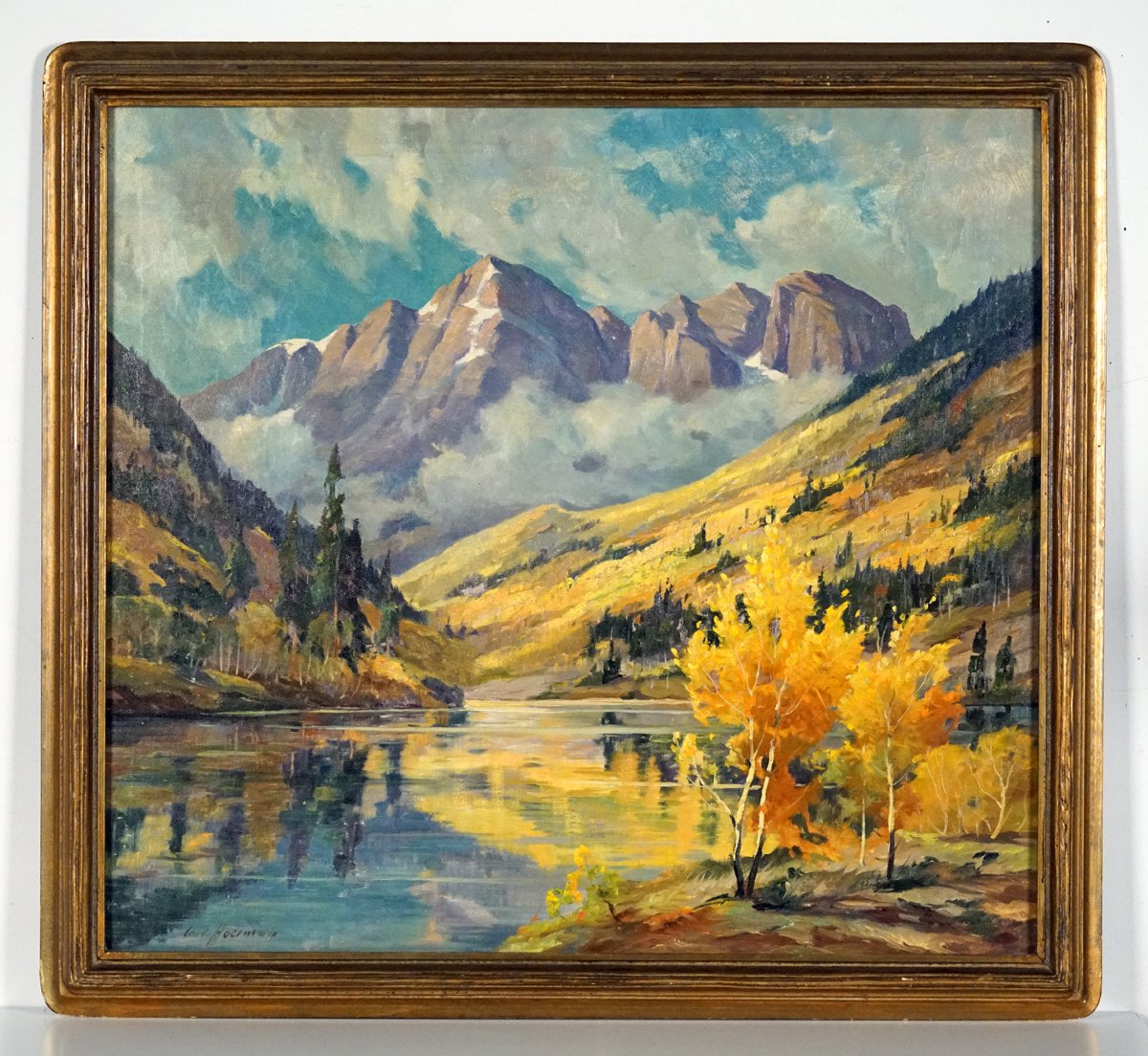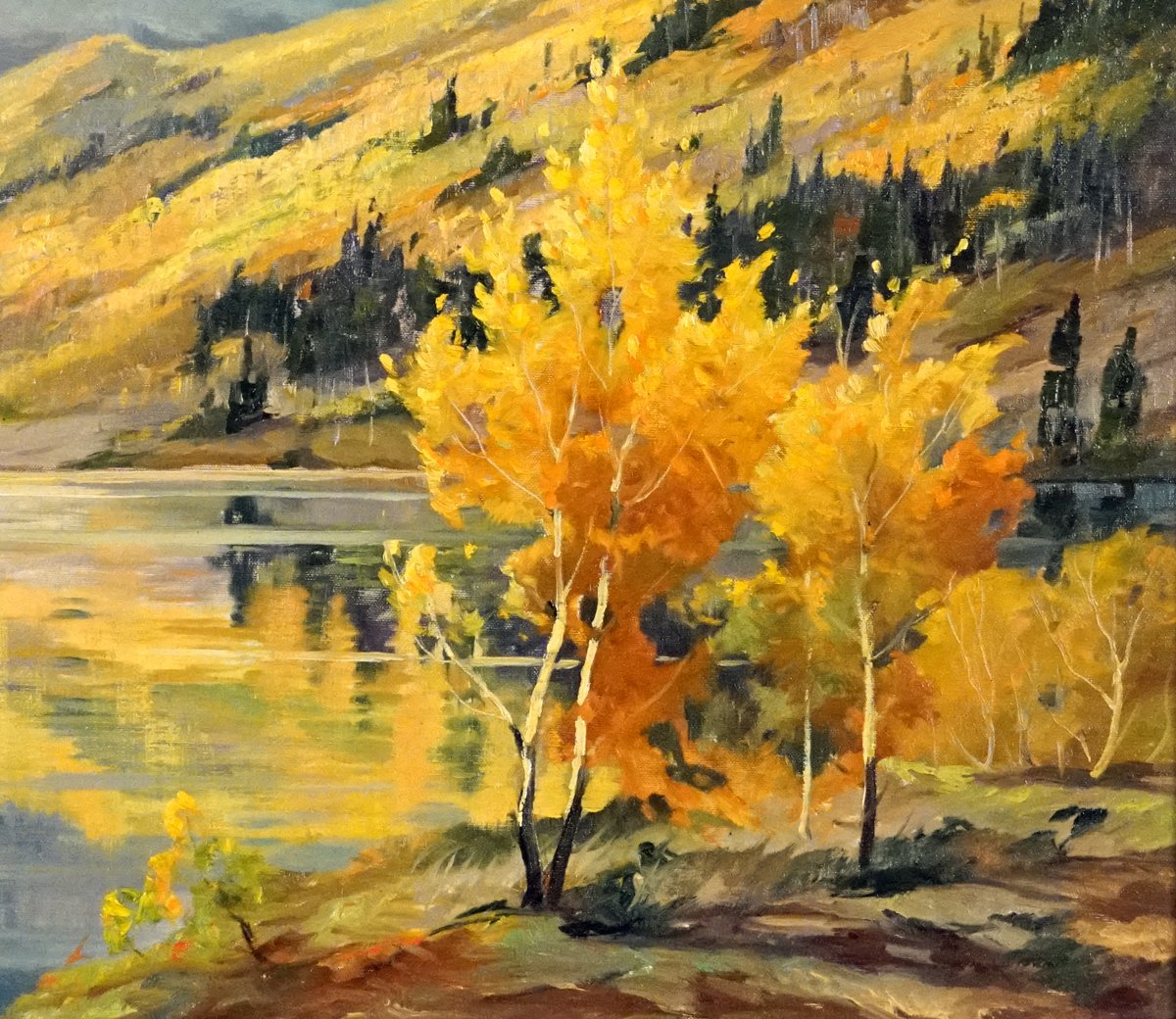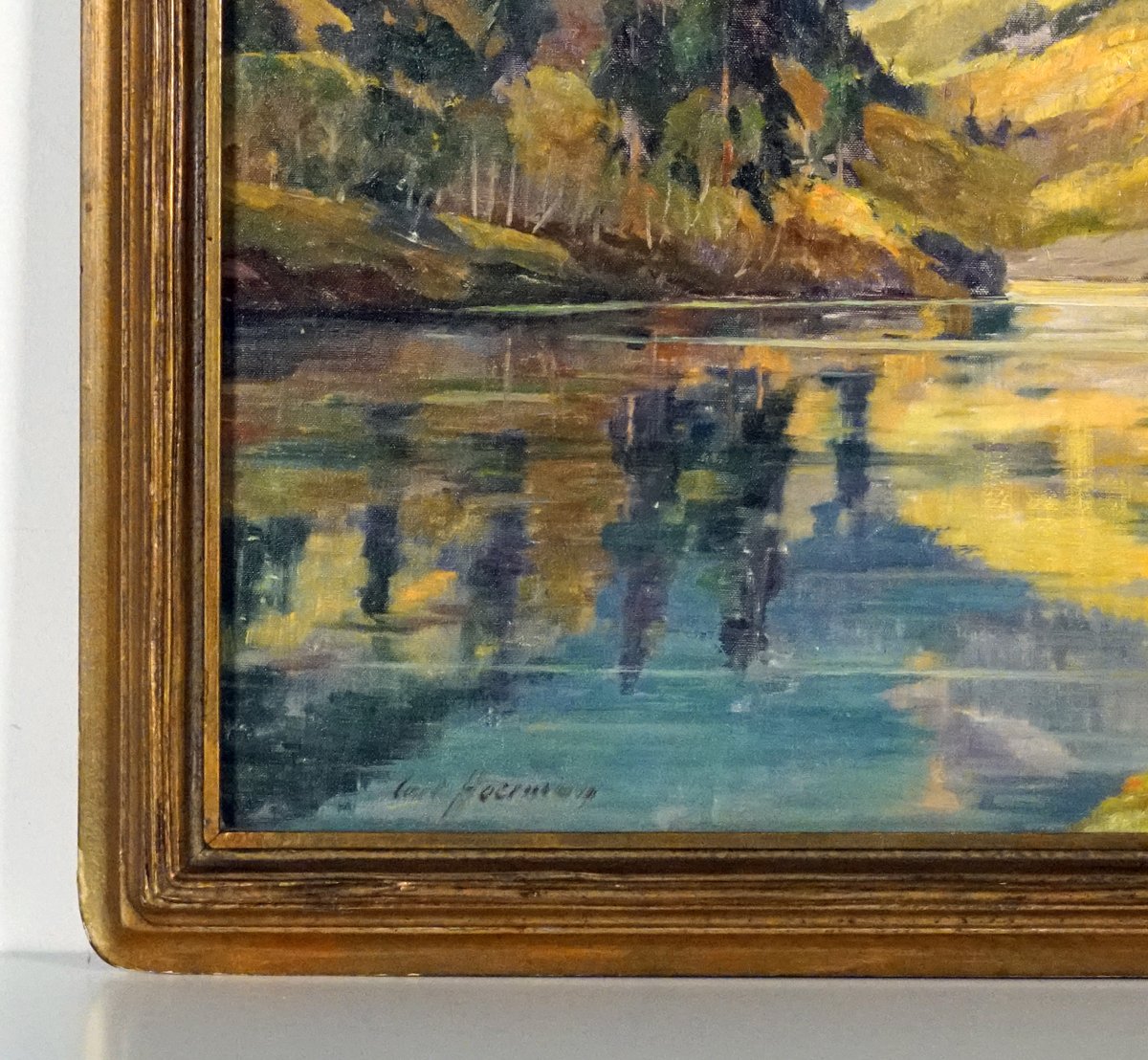 German, 1885-1955
Marron Lake
Oil on canvas
30 by 33in. W/frame 34 by 37 in.
Signed lower left
Provenance:
Citizens Bank, Providence, Rhode Island.
Le Trianon Fine Art & Antiques
Inventory Number: Art H245
See Artist Bio below.
German, 1885-1955
Born in Babenhausen, Bavaria, Germany, Carl Hoerman was a landscape painter who used savings from working in a Hamburg shipyard and sales of charcoal drawings to finance his move to the United States in 1904. It is thought that he was primarily self taught, but may have had instruction in Munich, Germany through the patronage of Prince Carl Fugger. In 1907, he married Christiana Ackermann, who also became a painter.
In Chicago, he studied architecture and in 1909, opened his own office where he worked until 1920. After that, he devoted most of his time to painting, and built a studio and art gallery at Saugatuck, Michigan. He was a member of the Chicago Gallery Association, the Saugatuck Art Association, and the Riverside (California) Art Association.
In 1927, he and his wife began trips to the West and Southwest where he painted desert, Grand Canyon, and mountain scenes. They also took trips to Europe and North Africa, and divided their residences between Palm Springs and Riverside, California. Later he became known as a "dunes painter" because of his landscapes of western Michigan.
Top