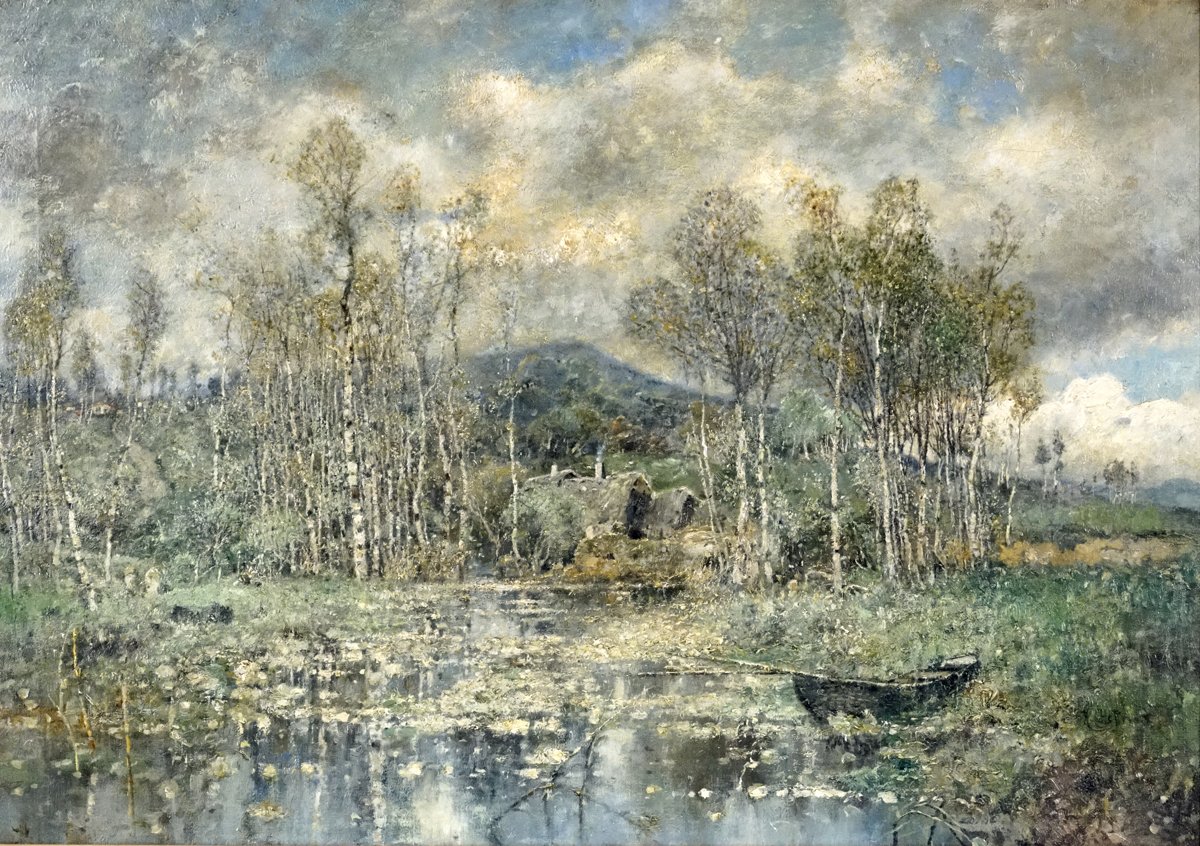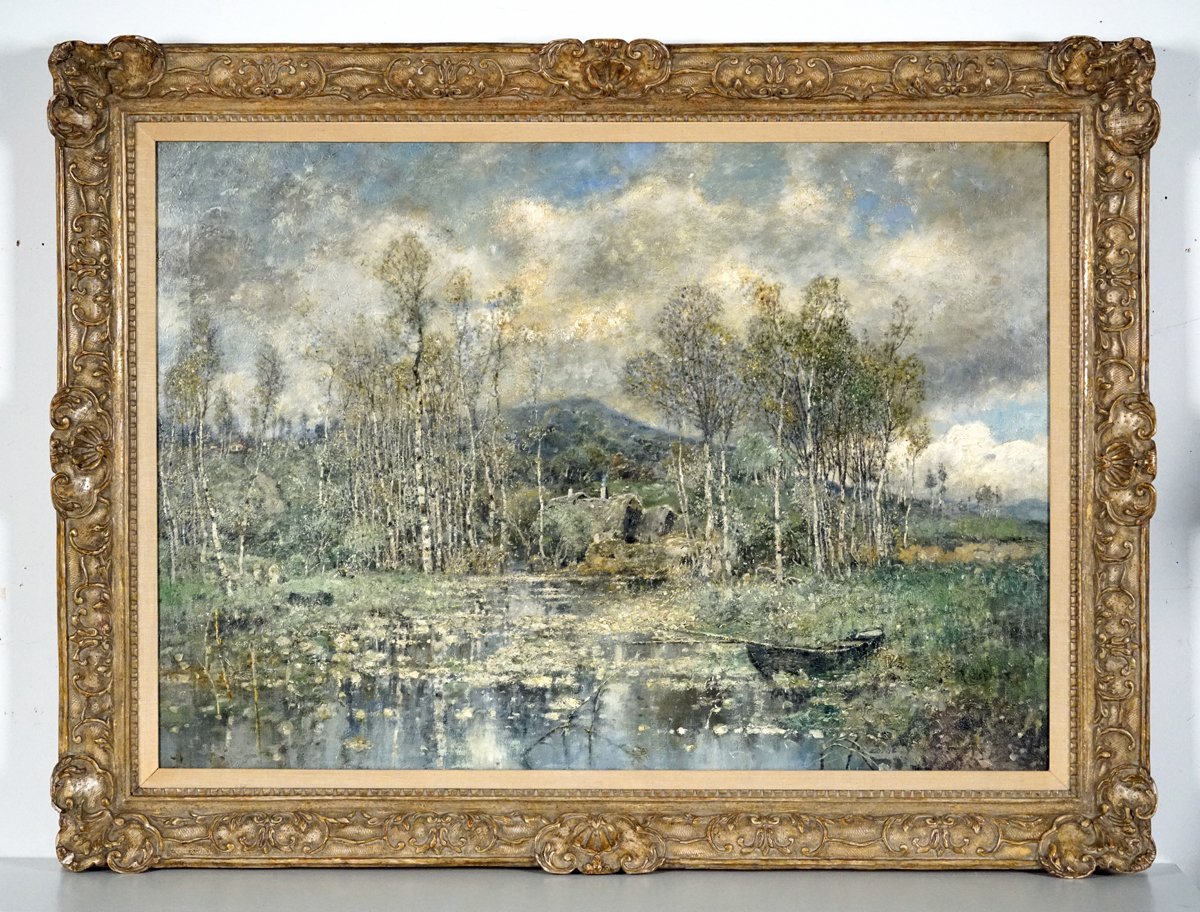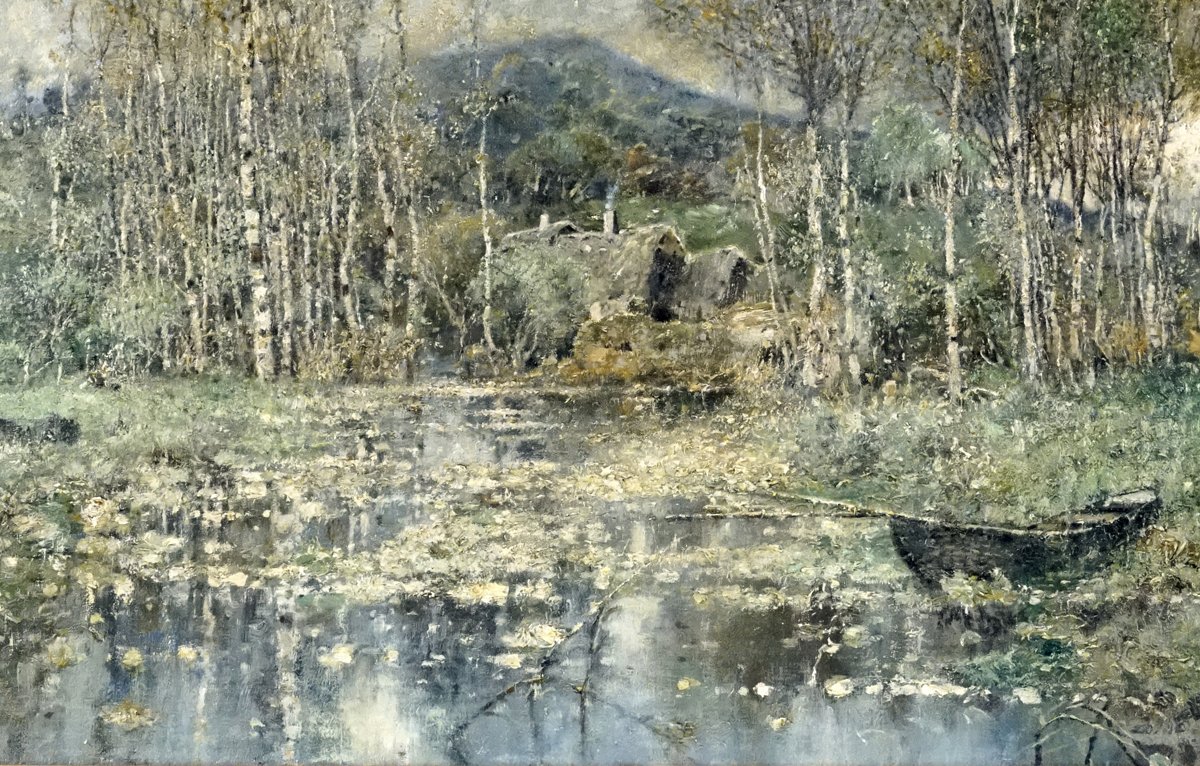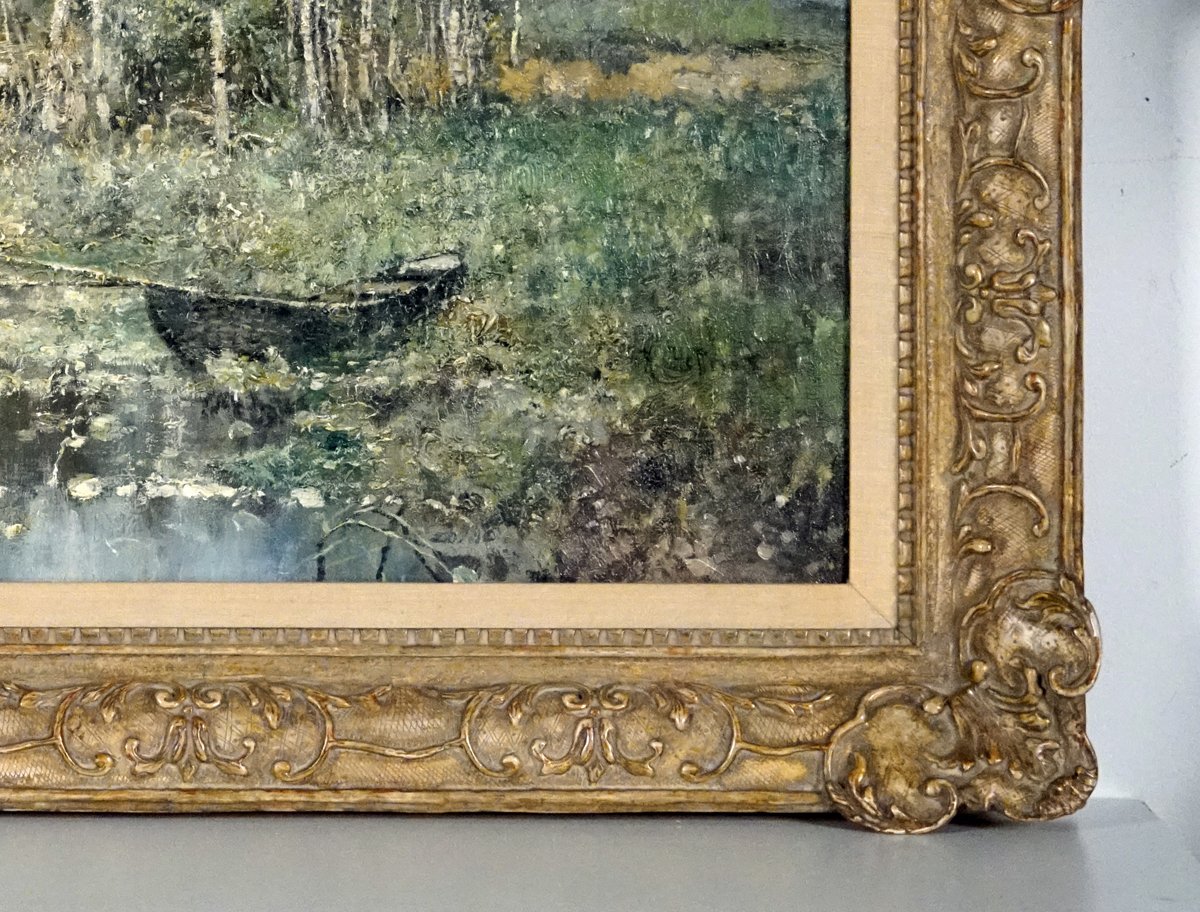 German, 1849–1925
River Landscape
Oil on canvas
28 by 38 in. W/frame 34 by 45in.
Signed lower right
Provenance:
Knoedler Gallery, New York
Private Collection New York
Le Trianon Fine Art & Antiques
Inventory Number: Art H367
See Artist Bio below.
German, 1849–1925
Karl Heffner is best known for his panoramic views of expansive landscapes in northern Germany and also England. Born in Wuerzberg Germany in 1849, Heffner originally studied music in Munich. His studies in the arts began while working for and traveling with the English art dealer Wallis during the early 1870s.
Heffner was a pupil of Johann Nepomuk Otto, Adolph Stademann, and Adolph Heinrich Lier. In 1886 he was made an honorary member of the Academy of Munich, and in 1887 he obtained from the Prince Regent the title of professor.
He exhibited in Vienna and Munich, and at the Royal Academy and Grosvenor Gallery in London. In 1889 he received an honorable mention at the Universal Exposition in Paris. His works have been displayed in museums in Bristol, Melbourne, Munich, Rome and Sydney.
Top