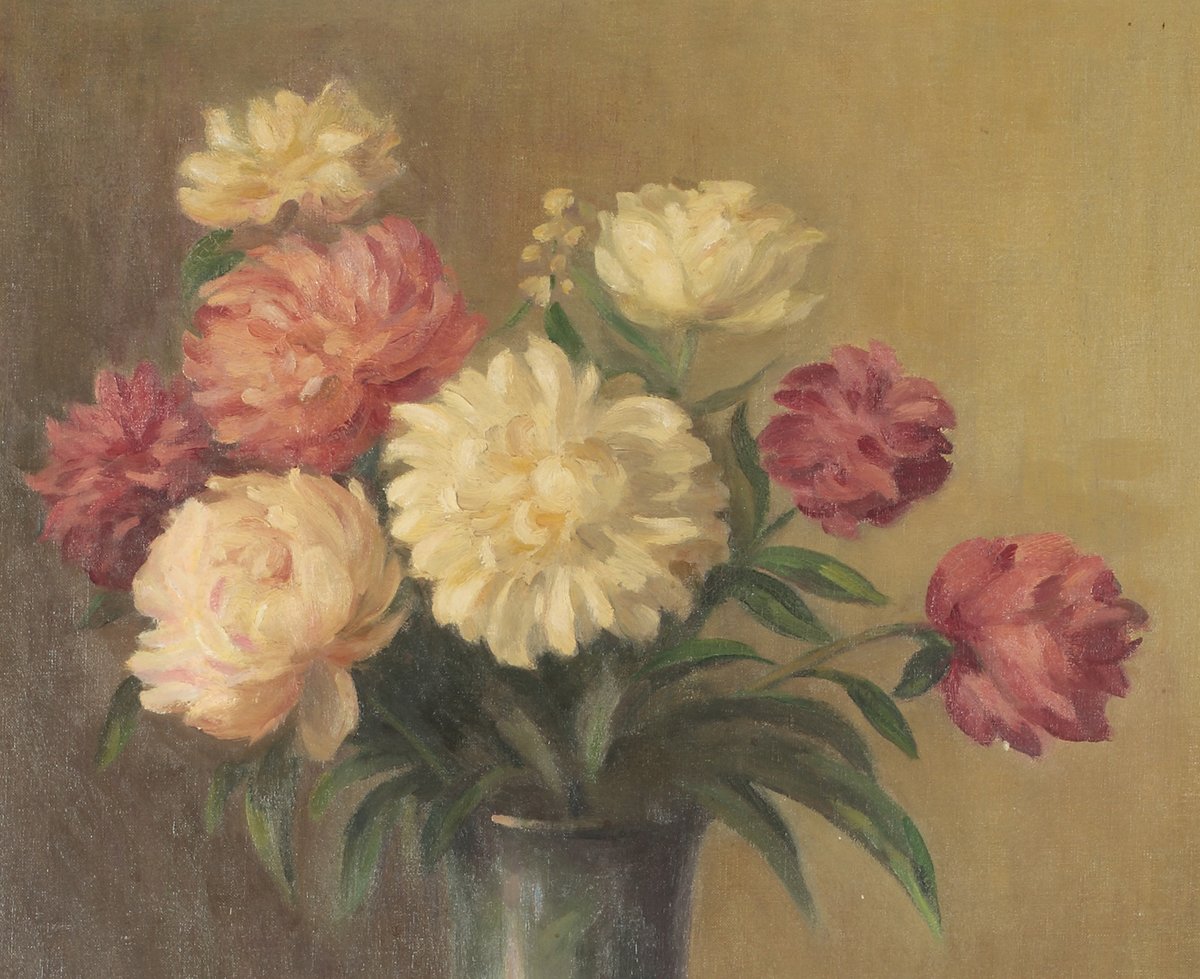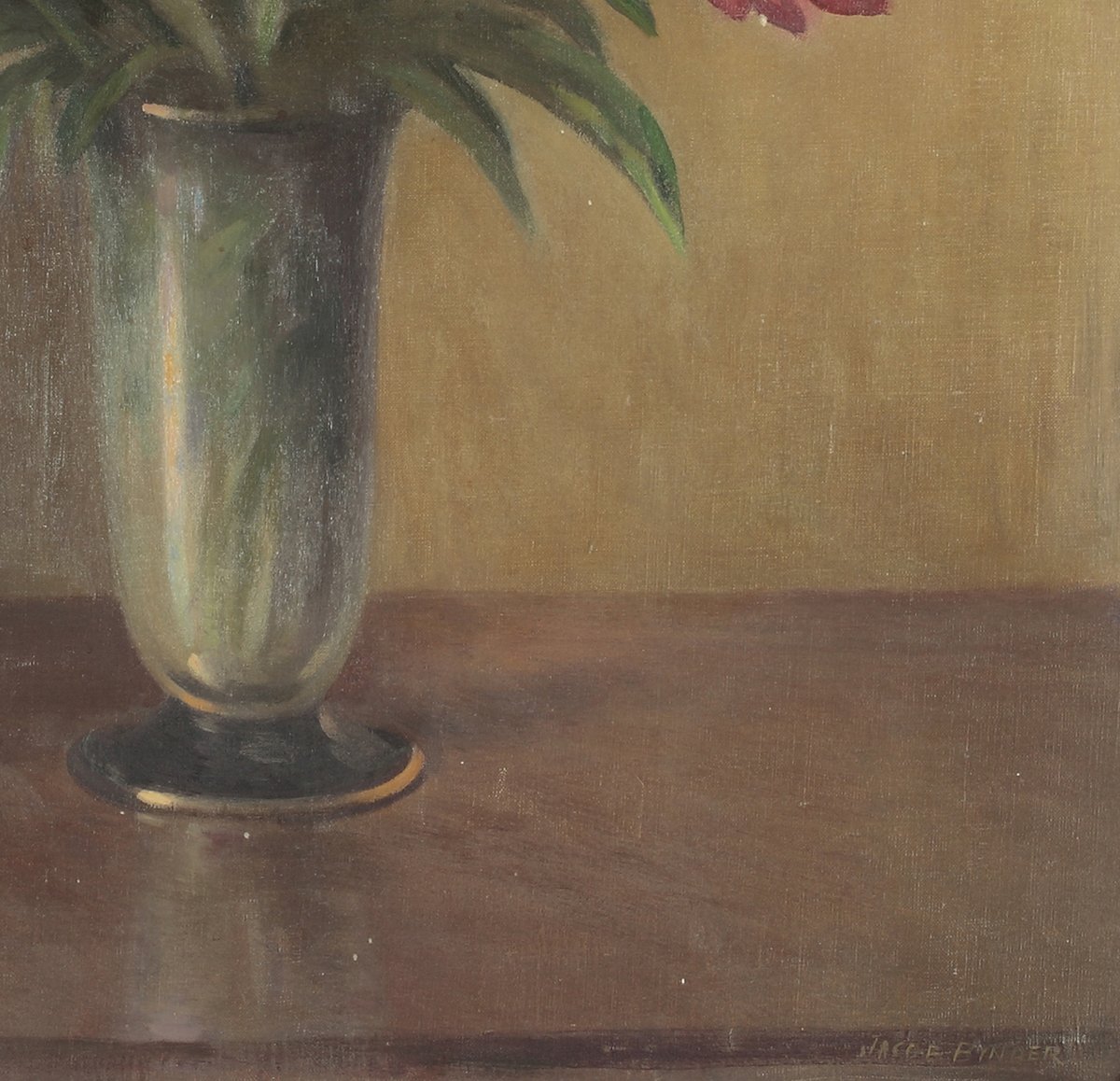 American 1887-1984
Still Life Vase of Flowers
Oil on canvas
25 by 30 in. W/frame 32 by 37 in.
Signed lower right
Provenance:
Private Collection Ma.
Le Trianon Fine Art & Antiques
Inventory Number: Art B7
See Artist Bio below.
American 1887-1984
Jacob Binder was born in Russia and studied at the Vilna A. School and at the Academy of Petrograd and later with Joseph Decamp and John Singer Sargent.
Member:
The Boston Art Club, North Shore Art Association, American Art League
Exhibited:
Art Institute of Chicago 1912-1921; North Shore Art Association 1920-1945; Pennslyvania Fine Art 1923-1930, New England Art Exhibition in 1929 where he won a prize, City Art Museum of St. Louis, Copley Society, Harrisburg Museum, Gloucester Art Association, Springfield Art Museum, Indianapolis Art Association
Boston Museum of Fine Arts, Harvard University, Boston University, North Eastern University, The State House and Public Library in Boston
Reference: Who was who in American Art
Museums and Exhibitions:
Boston Museum of Fine Arts, Harvard University, Boston University, North Eastern University, The State House and Public Library in Boston
Top