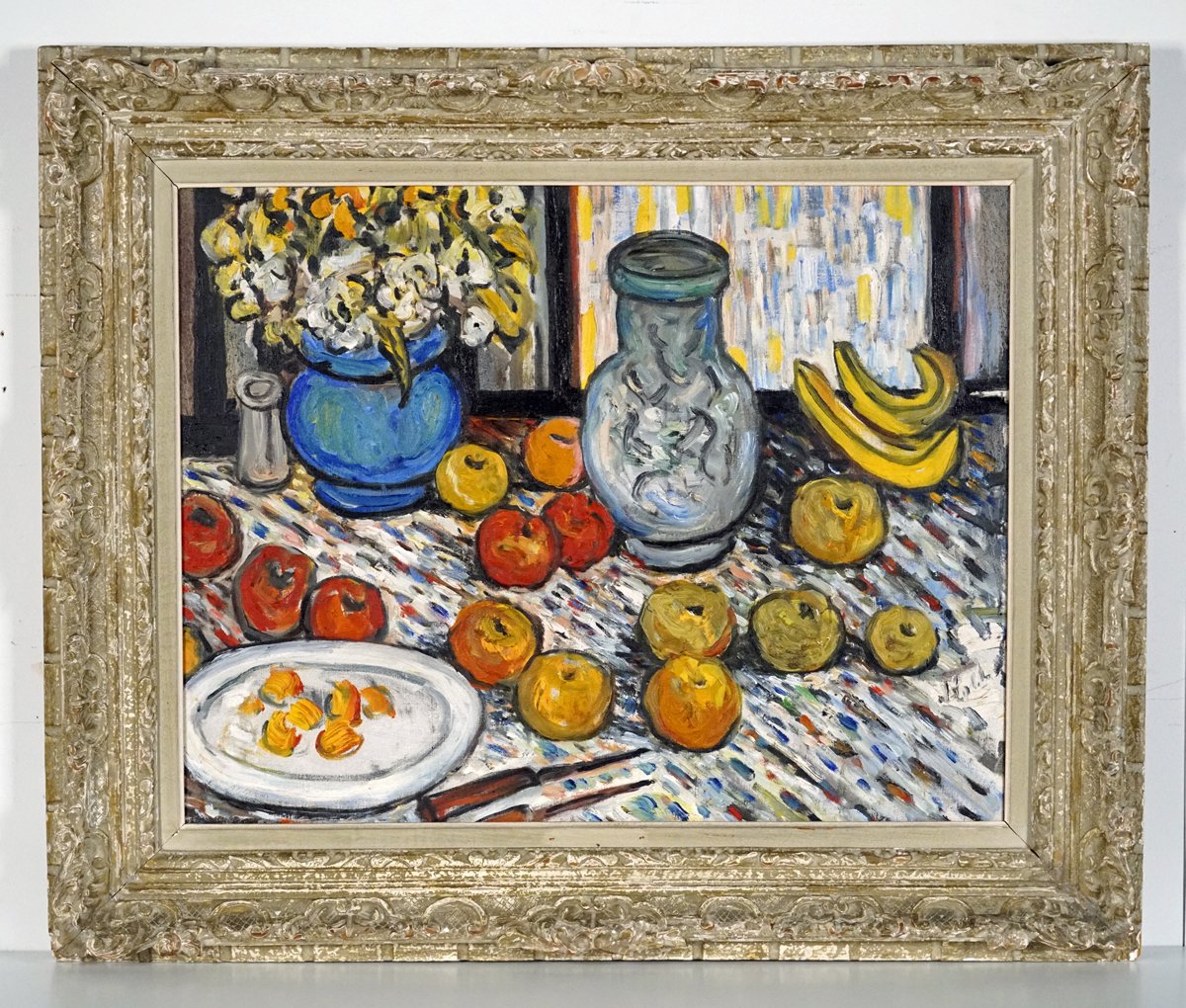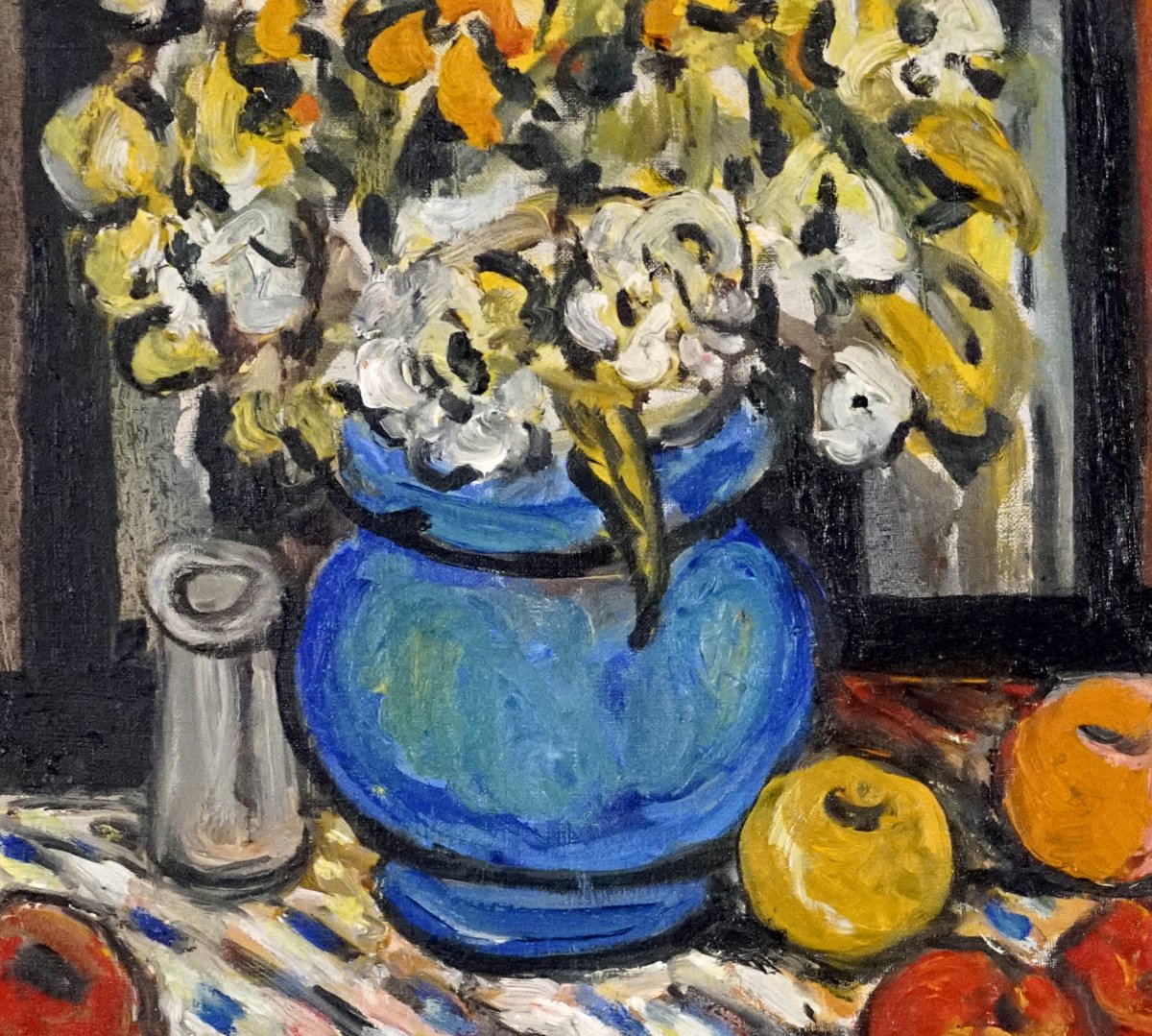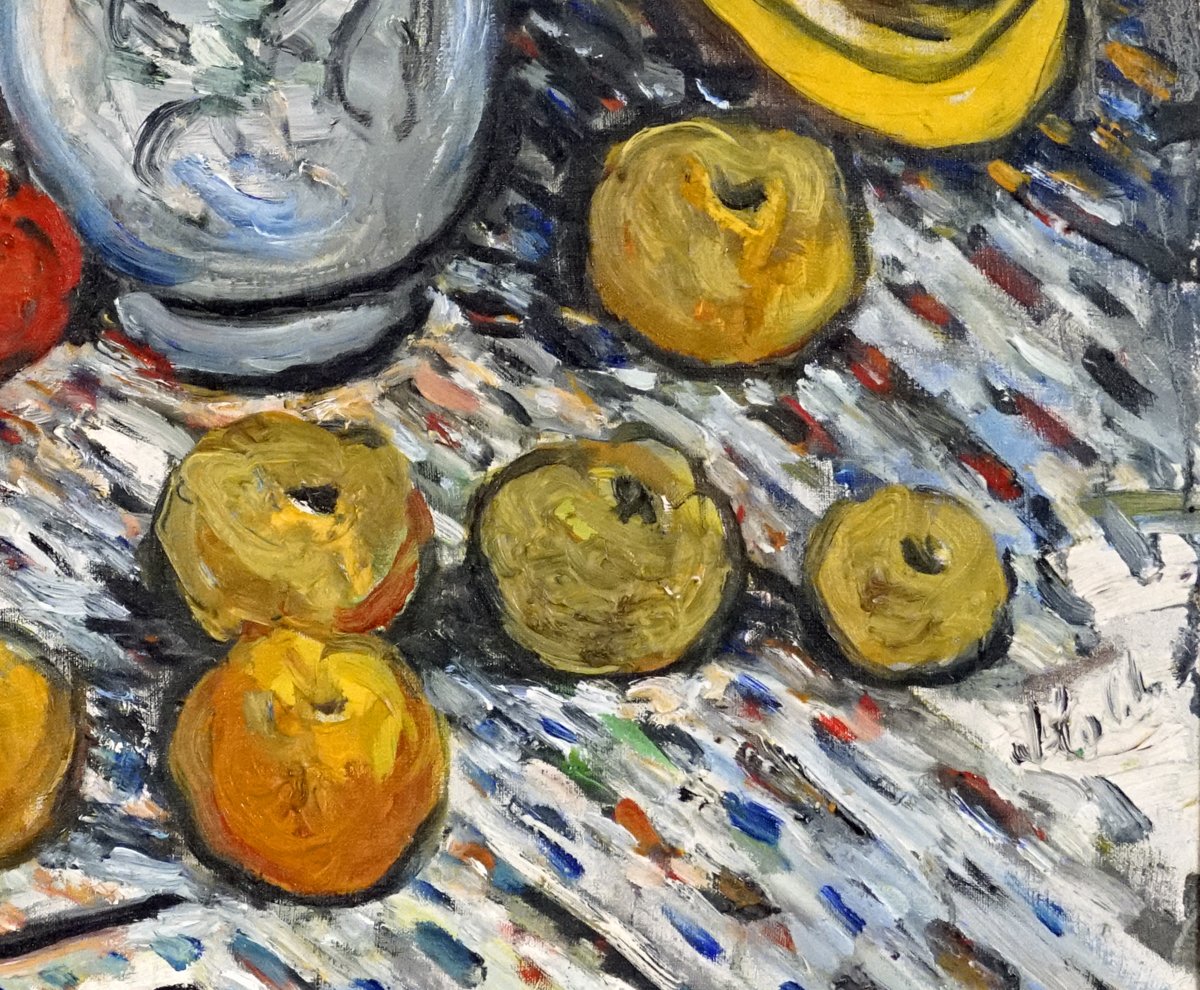 Russian, 1901-1982
Still Life
Oil on canvas
25 by 31 ½ in. W/frame 35 by 42 ½ in.
Signed lower right
Provenance:
Private Collection New York
Le Trianon Fine Art & Antiques
Inventory Number: Art M353
See Artist Bio below.
Russian, 1901-1982
Sacha Moldovan was born into a Jewish family on November 4, 1901 in Kishinev, the capital city of the Republic of Moldavia in Southern Russia. He was named Aloysha by his father and nicknamed "Sacha."
From 1902 – 1913, Moldovan spent his childhood in Czarist Russia. His mother, Bonia, ran a wine bar, where Sacha habitually sat and listened to the villagers' conversations. Bonia, a painter herself, encouraged Sacha to draw and paint and gave him his first set of paints.
From 1914 – 1915, under the triple threat of the Russian Revolution, World War I, and the Russian Pogroms (organized massacres of Jews), Sacha and his family emigrated to the United States and they settled in New York City's lower East Side. His name became anglicized to Sol Winestein and Sacha enrolled in school to learn English. He later worked multiple jobs to help support his family and studied art at night and visited museums. In 1919, Sacha enrolled for night courses at the Cooper Union School of Art with instructor J. Joseph.
In the early 1920's, Sacha became a U.S. citizen and legally changed his name to Sacha Moldovan, assuming his mother's maiden name. In 1921, he began to study at the National Academy of Design in New York City. From 1922 – 1923, Moldovan made several trips to Paris by working as a "ship's boy" on freight steamers. Once in Paris, Moldovan befriended a fellow Slavic artist, Chaim Soutine and they remained life-long friends. In 1924, Moldovan resumed his studies at the National Academy of Design in New York City and produced his first known painting, Femme Au Verre de Vine (Woman with a Glass of Wine).
In 1925, Moldovan moved to Paris for approximately eight years and maintained a studio on Avenue Chatillon. He studied at the Académie Julian and the Académie Chaumiere. It was during this time that Moldovan developed his painting style of strong outlines in thick, intensely colored paint. He studied paintings in the Louvre and traveled around Europe to admire the works of Matisse, Van Gough, and Bonnard.
From 1927 to 1933, Moldovan exhibited his work in various salons and galleries, including the VIII Salon des Tuilleries, the Société des Artists Indépendants (multiple times), Galeries Carmine (first one-man exhibition), and the Galerie de la Renaissance Exhibition, which showed the work of forty-five American Artists working in Paris (The organizer, Chil Aronson, used Moldovan's painting to illustrate the publication for the event).
Before World War II, Moldovan traveled back to New York and worked on multiple public art projects and murals under the Federal Arts Project of the Works Progress Administration. Moldovan continued to exhibit his work in many shows in New York, Washington D.C., and Paris and finally retired in Yorktown Heights, New York in 1975.
Top