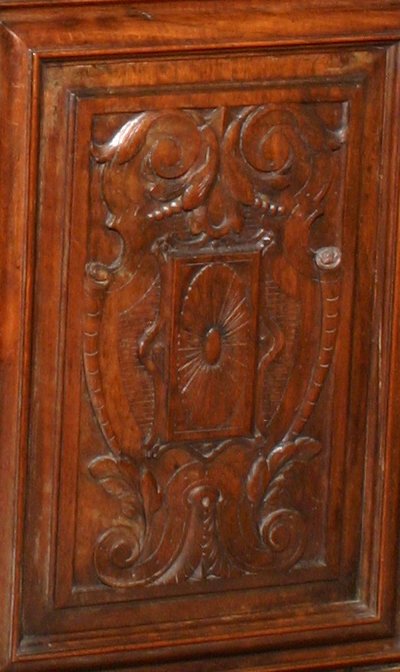 17th Century
The upper section with two decorated cupboard doors, with angle heads at all four corners, over two drawers with a central figural mask. The bottom section with two drawers and angle heads at the corners over two decorated cupboard doors all over a molded base bun feet.
Reference:
Le Mobilier Du Musee Du Louvre, by Daniel Alcouffe, Pg. 31-33.
Dimensions:
Height 70 in. Width 51 in. Depth 22in.
Inv#:
ArBU15
Top