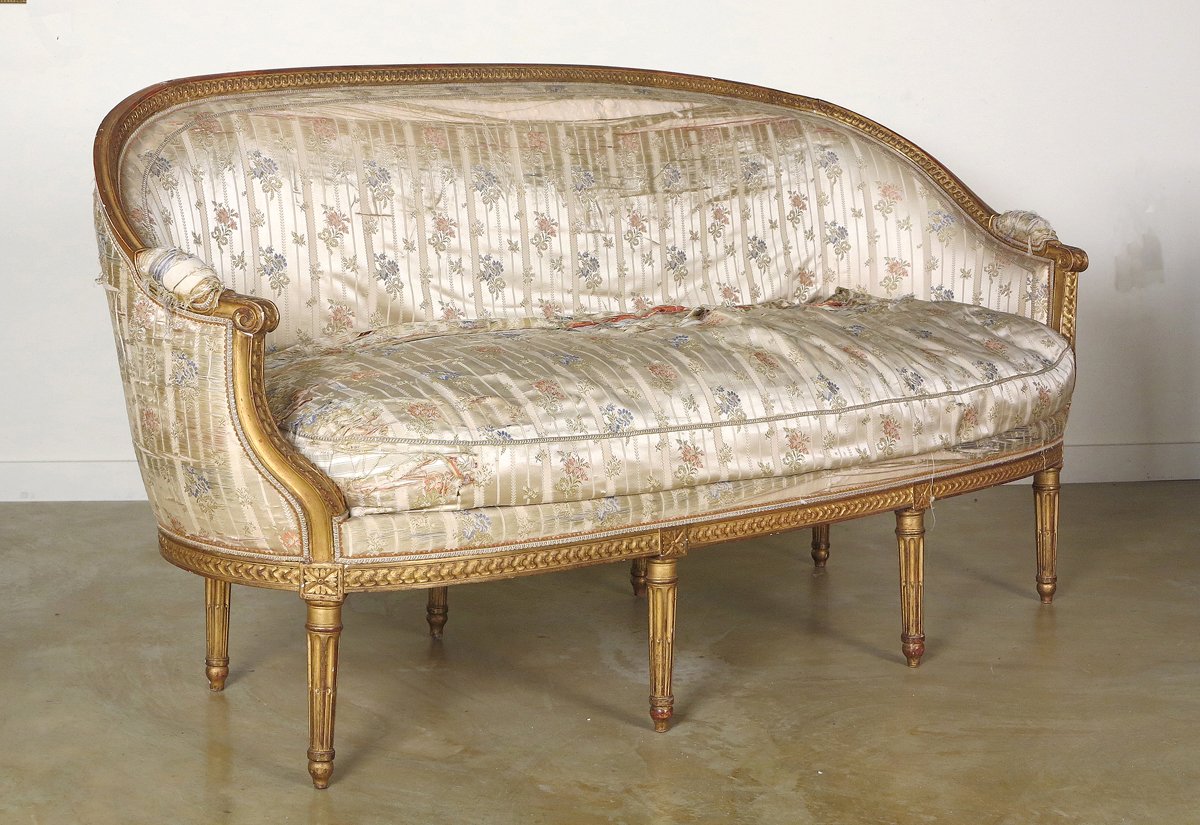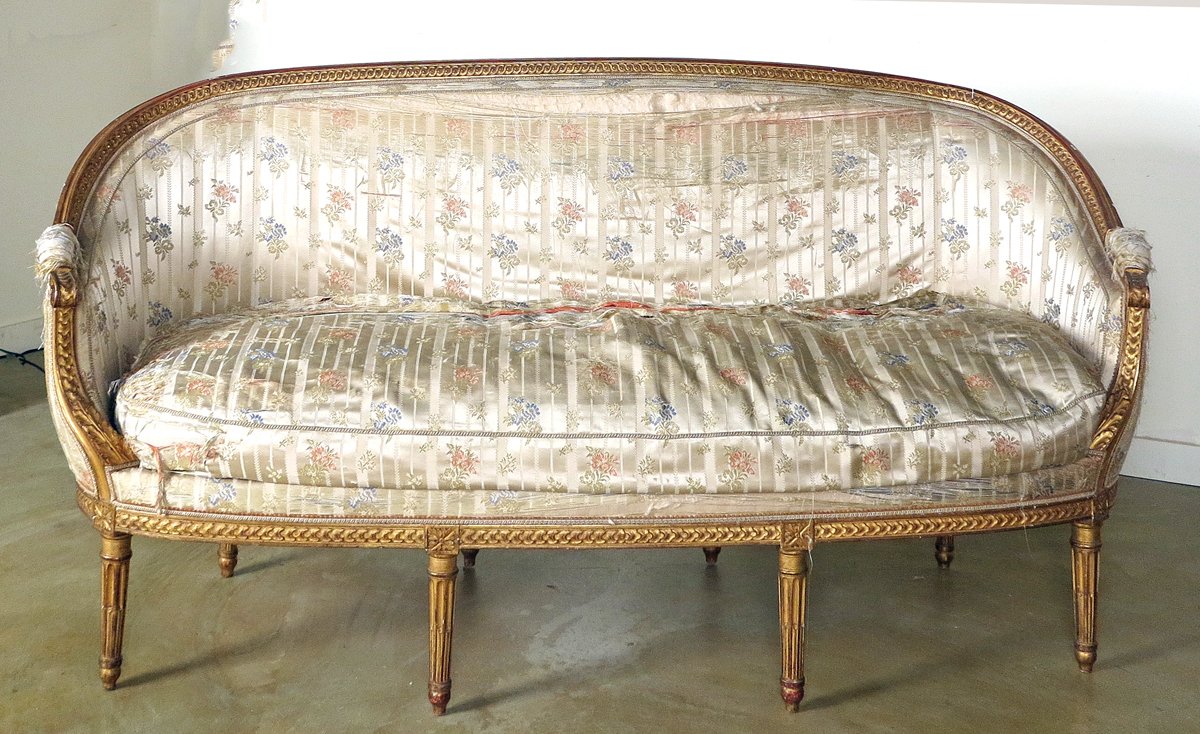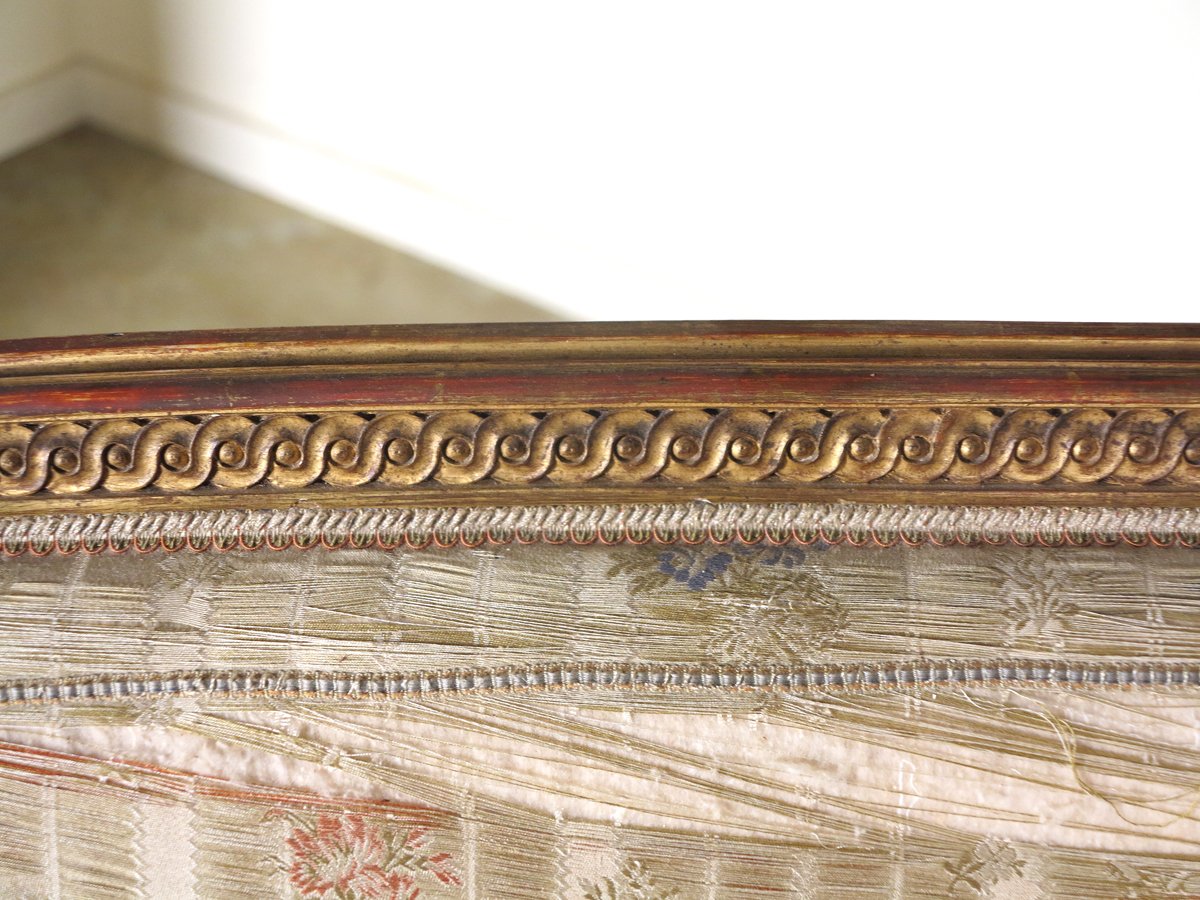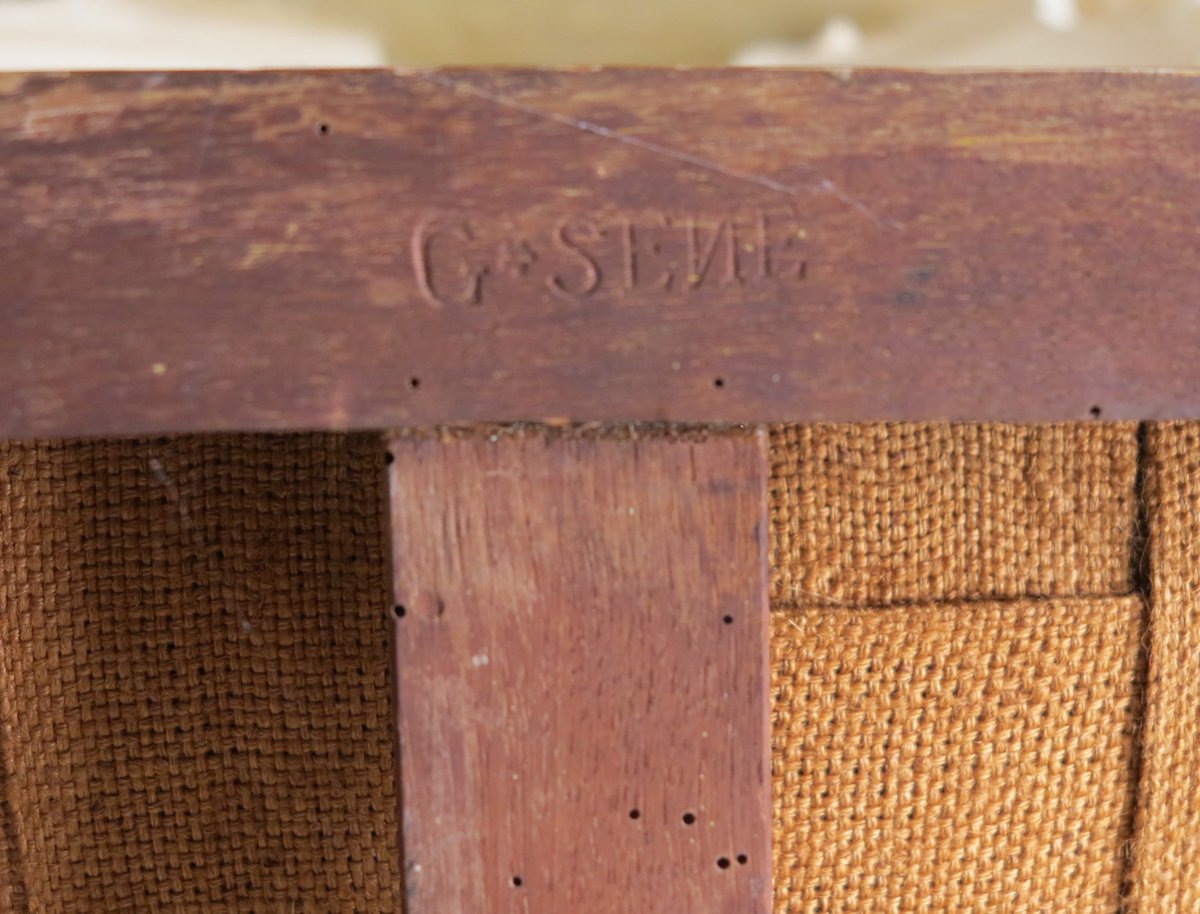 18th Century
The guilloche-carved top rail, continuing to the sides with padded armrests, raised on foliate carved incurved supports, above the bow-fronted seat with loose cushion, above entrelac-carved apron, raised on circular stop-fluting legs.
Claude I Sene
French, 1724-1792
Son of the menuisier Jean Sene, Claude I Sene was born in 1724 and became a maitre in his father's workshop in 1743. He estblised a business with his brother-in-law, Jean-Etienne Saint-Georges, on the rue de Clery, where he worked until 1780 when he retired to live with his son Jean-Baptiste-Claude Sene, who became one of the most successful makers of seat fyurniture in the Louis XVI period. Claude I Sene worked on both the Louis XV and Louis XVI Styles, with the major part of his furniture excuted in the earlier pariod. He used the stamp G Sene, with the initial C resembling a g and the N reversed. His pieces are very scarce and rare in the market today, an exceptional example of a piece of furniture in the Louis XVI period.
Reference:
Le Moblier Francais du XVIII siecle
Provenance:
Private collection New York
Le Trianon Fine Art & Antiques
Dimensions:
Height 38 1/2 in. Width 6 ft. 2 in. Depth 26 in.
Inv#:
Sof12
Top