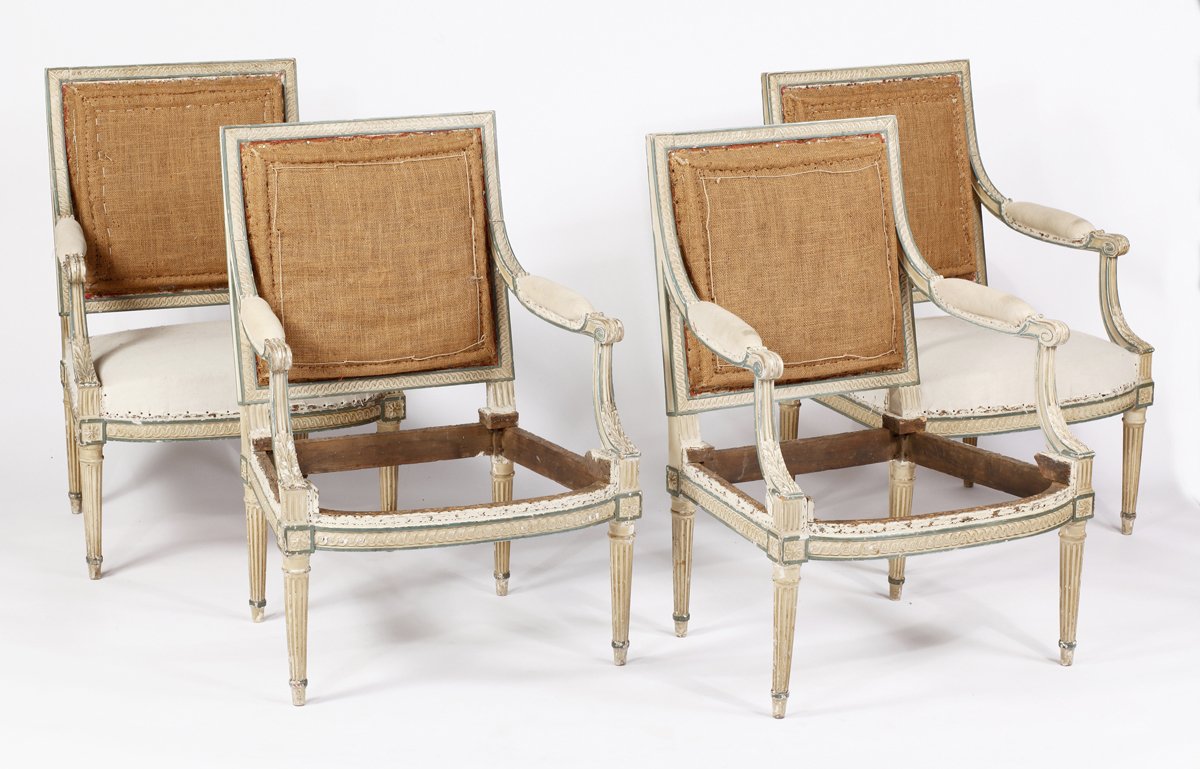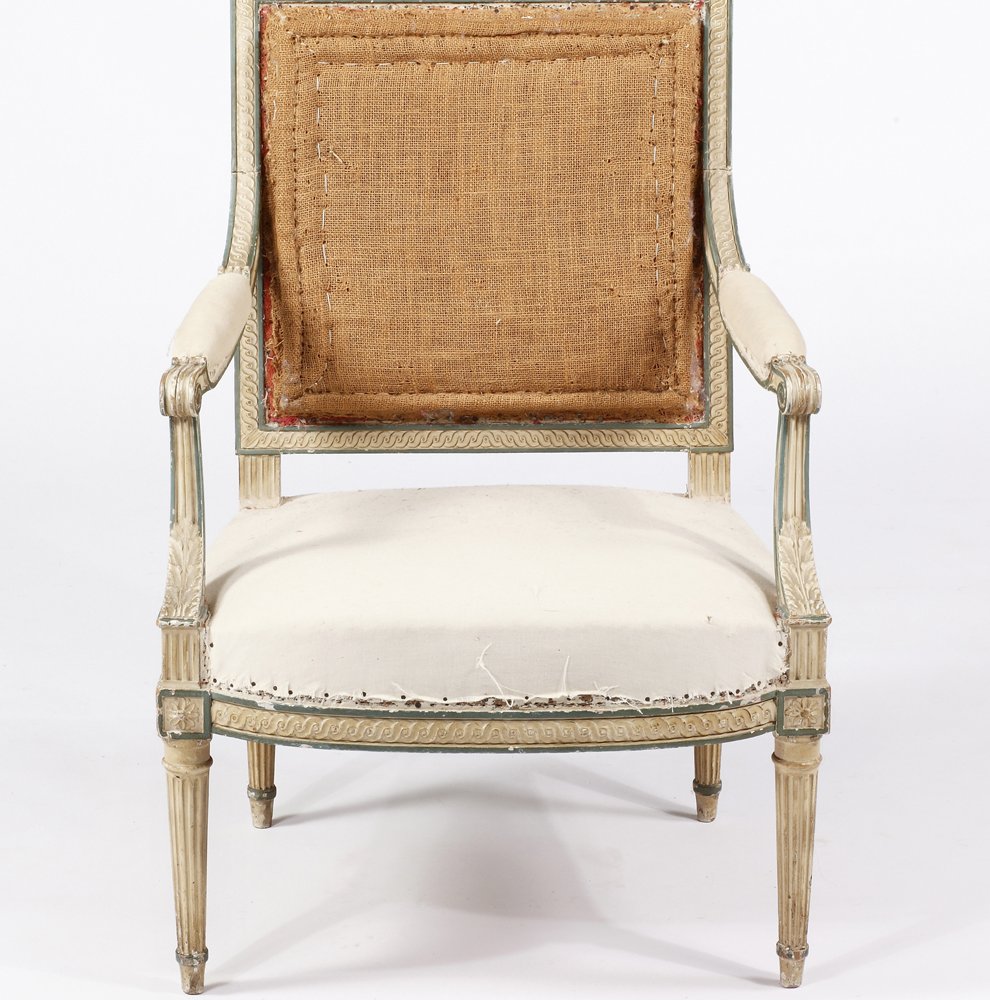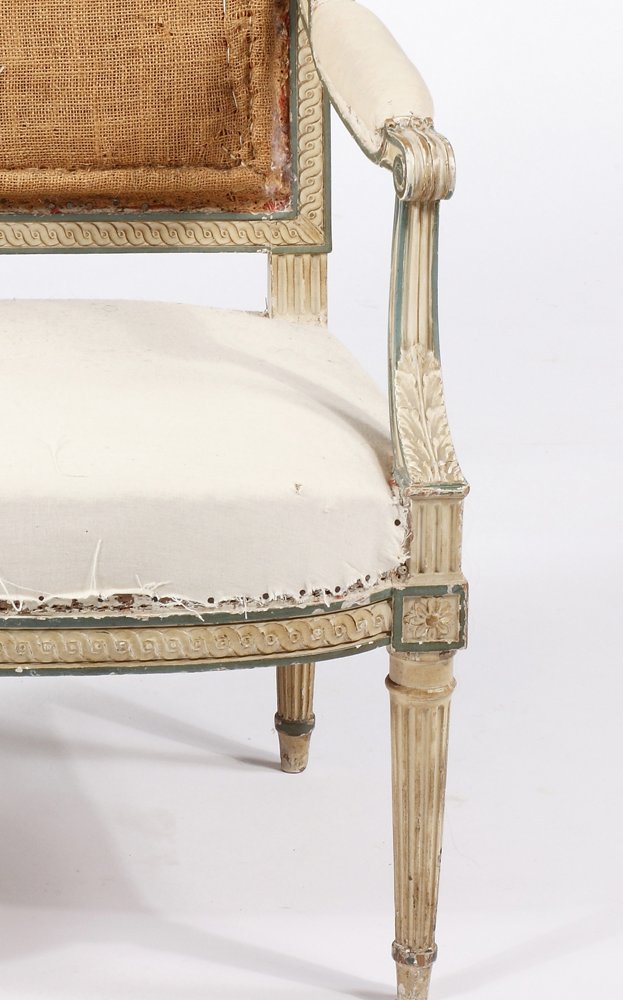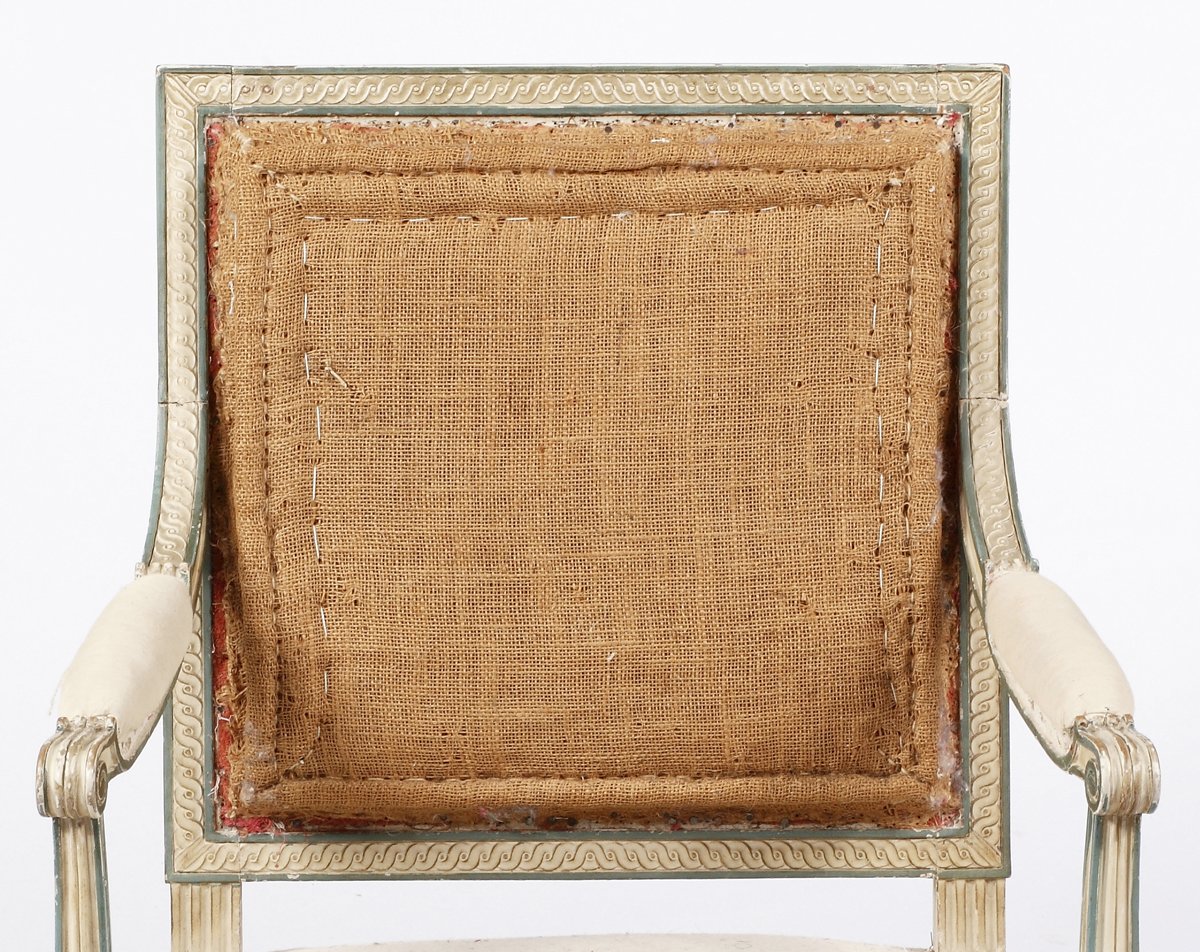 18th Century
Attributed to Jean-Baptiste Claude Sene Maitre 1769
Each with a rectangular padded back and seat,
within a guilloche-carved seat frame, on fluted tapering legs.
Biography:
Jean-Baptiste-Claude Sene became a master menuisier at the age of twenty-one,continuing the family precedent set by his father and grandfather. He created furniture for the French royal family, notably a bed made for Marie Antoinette. After the French Revolution, Sene worked as an administrator for the new republican government, a position that allowed him to continue making furniture unlike most of his competitors.
Reference:
Le Mobilier du Musee du Louvre, by Bill Pallot, pg.94-95
Le Moblier Francais du XVIII siecle, pg.230-236.
Provenance:
Private Collection Paris, France
Le Trianon Fine Art & Antiques
Dimensions:
Height 38 in. Depth 24 in. Width 32 in.
Inv#:
Cha30
Top