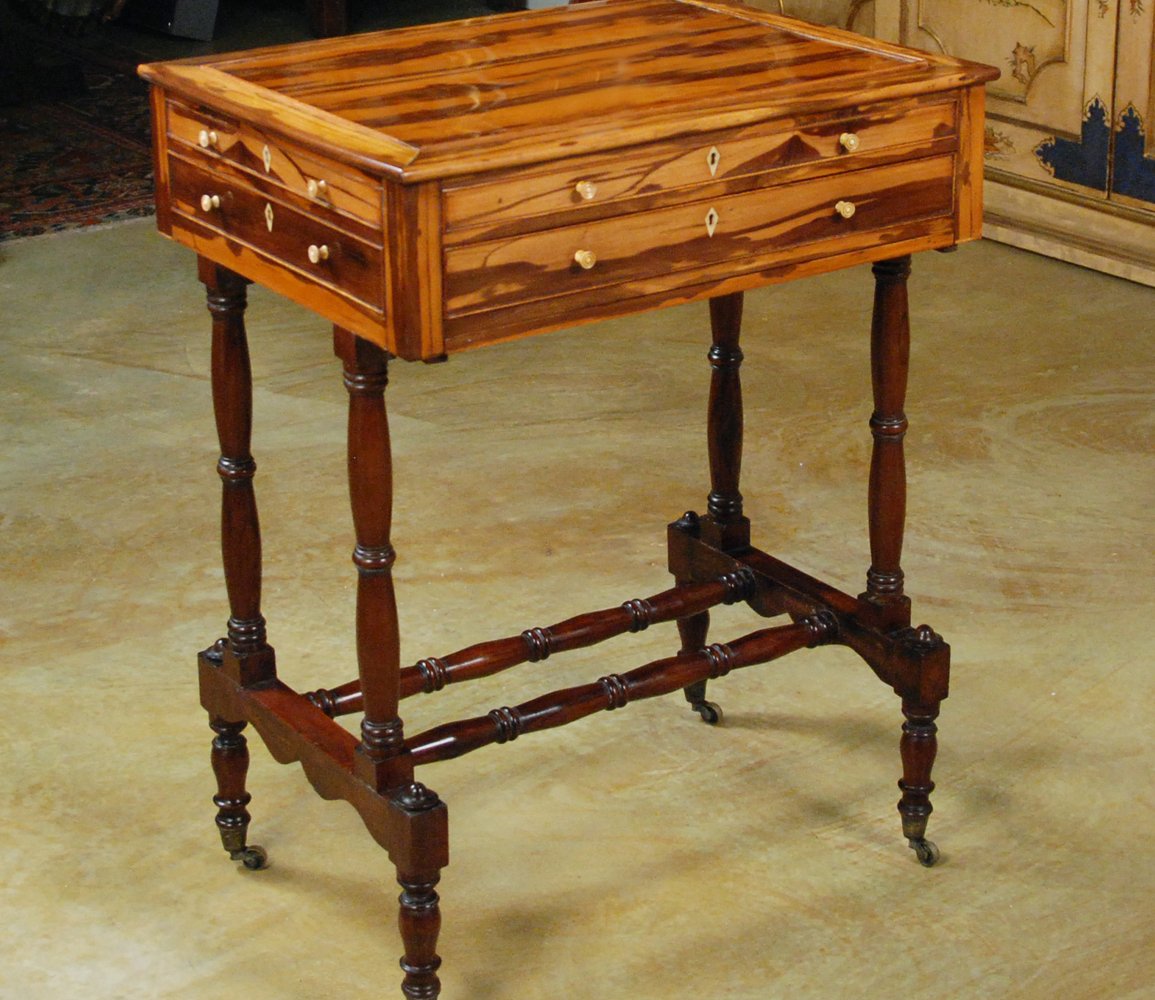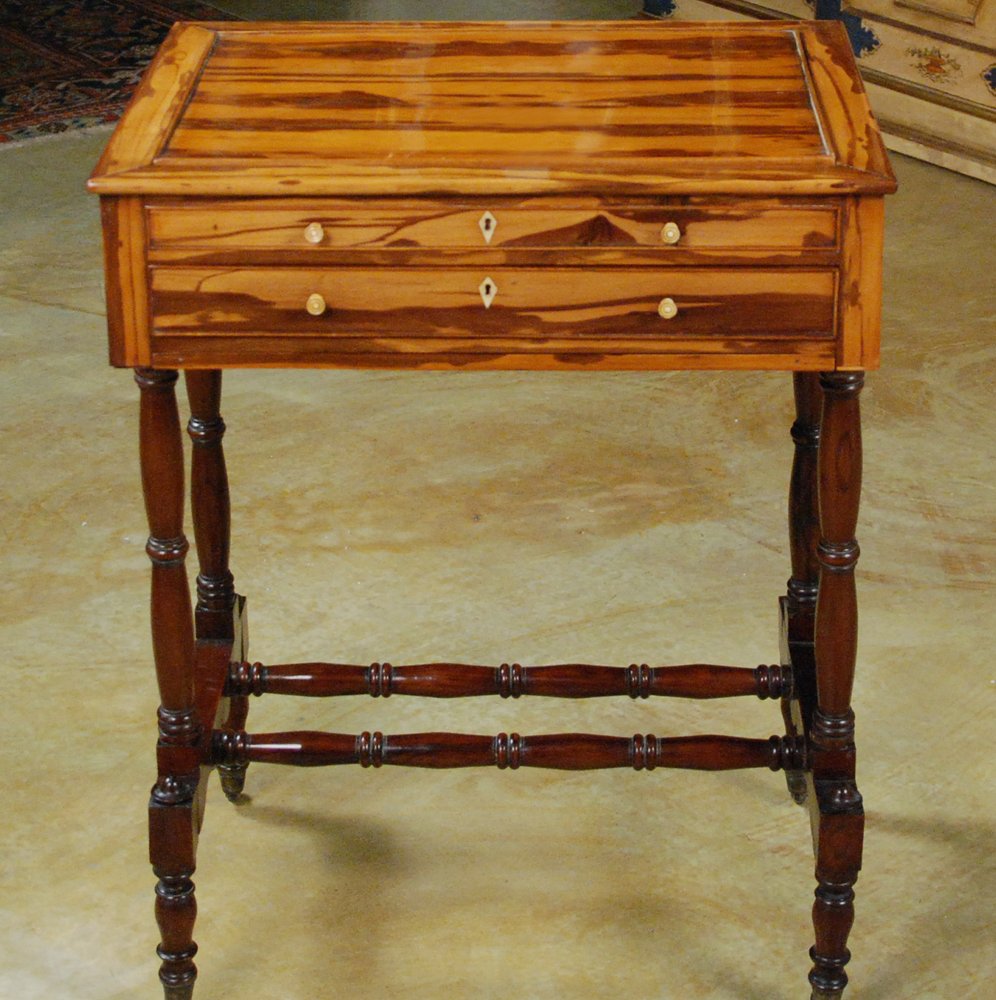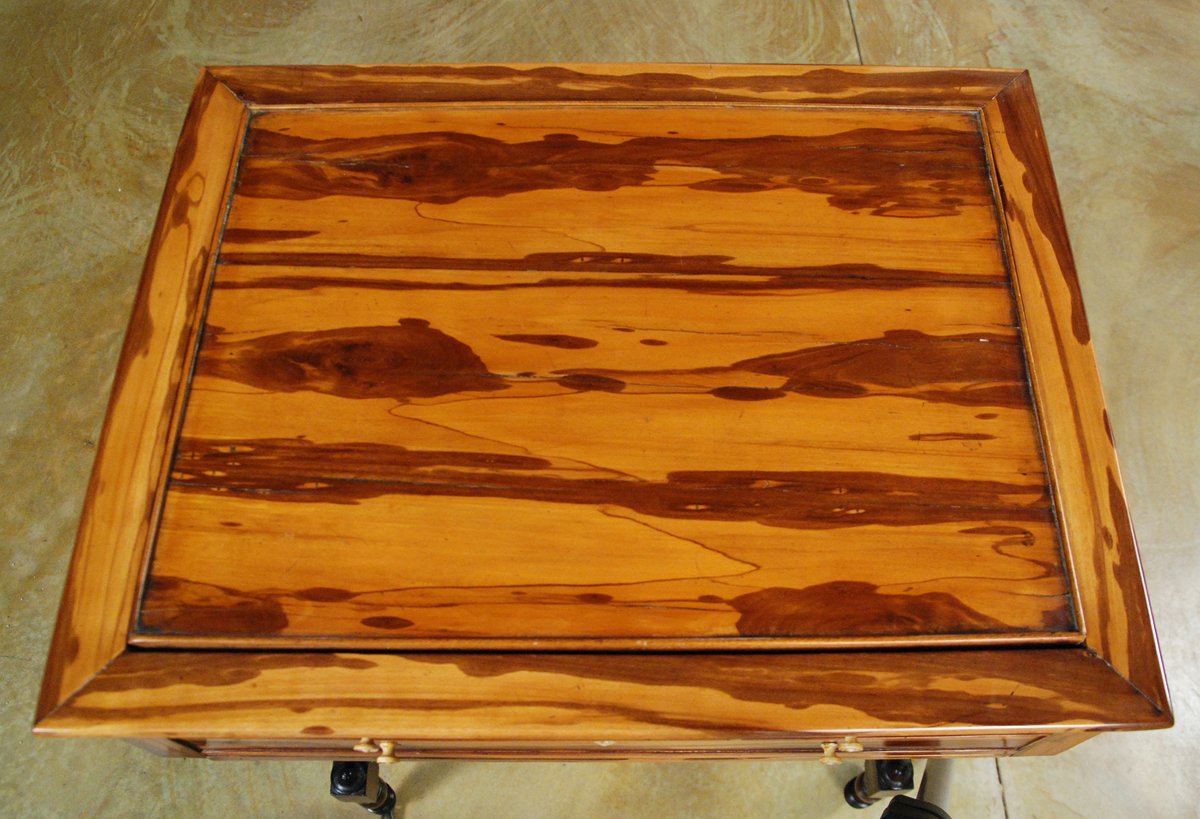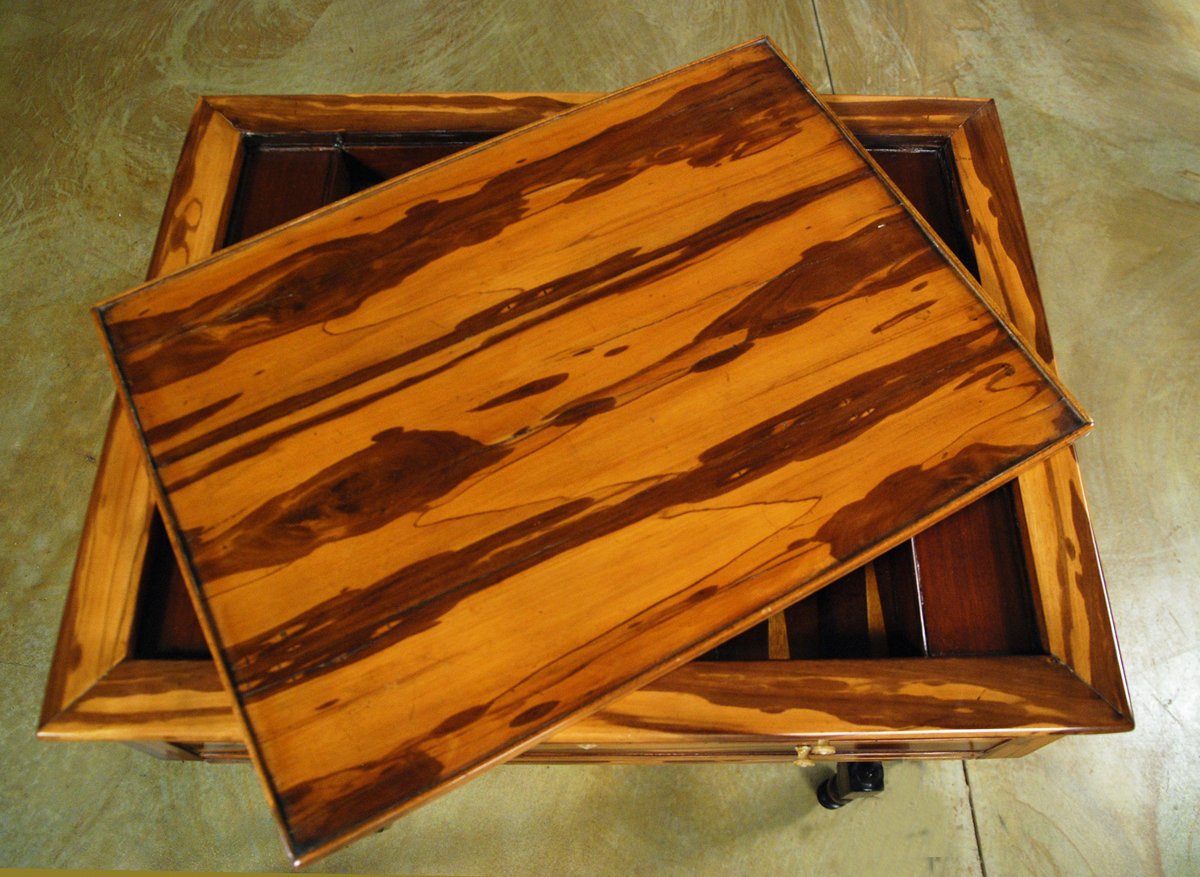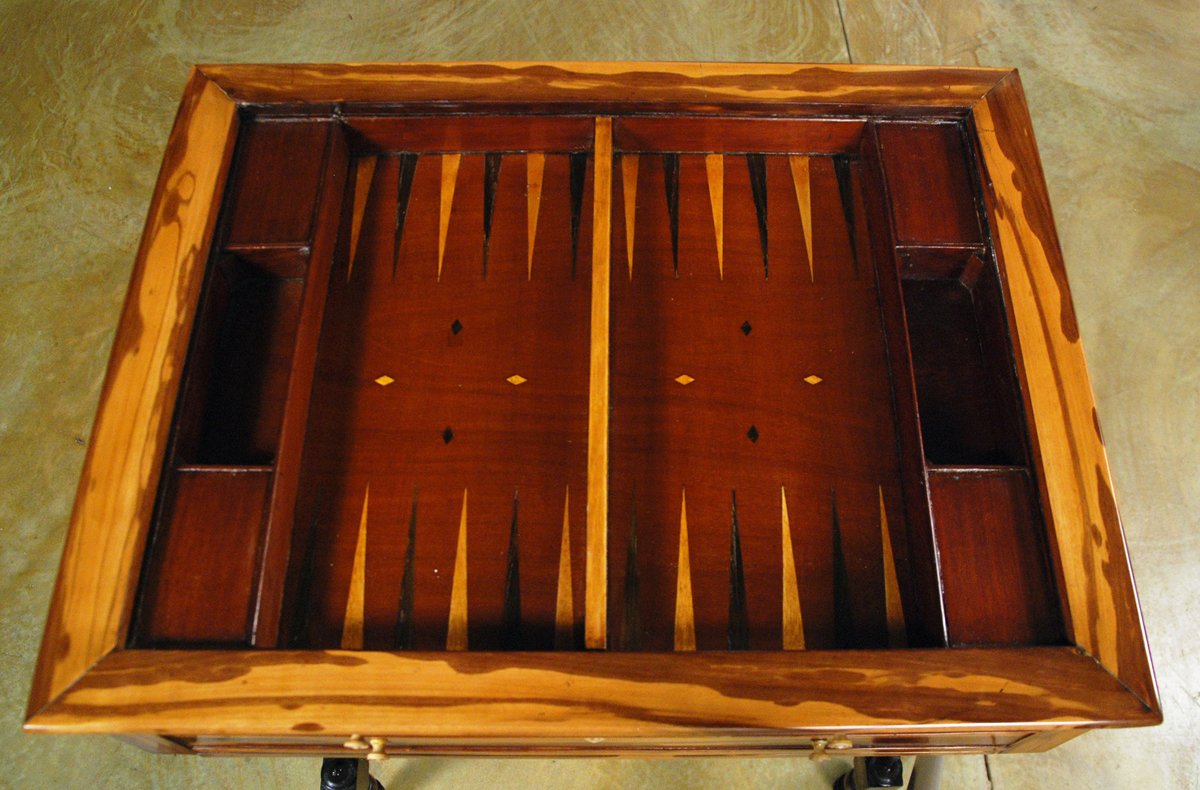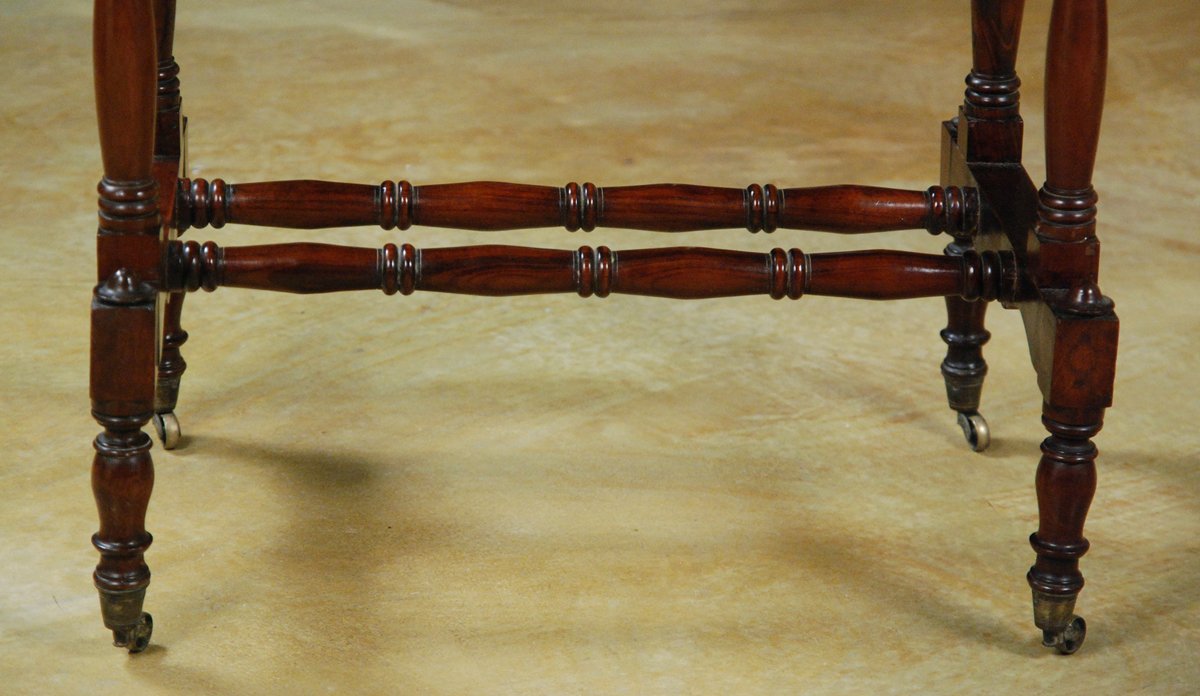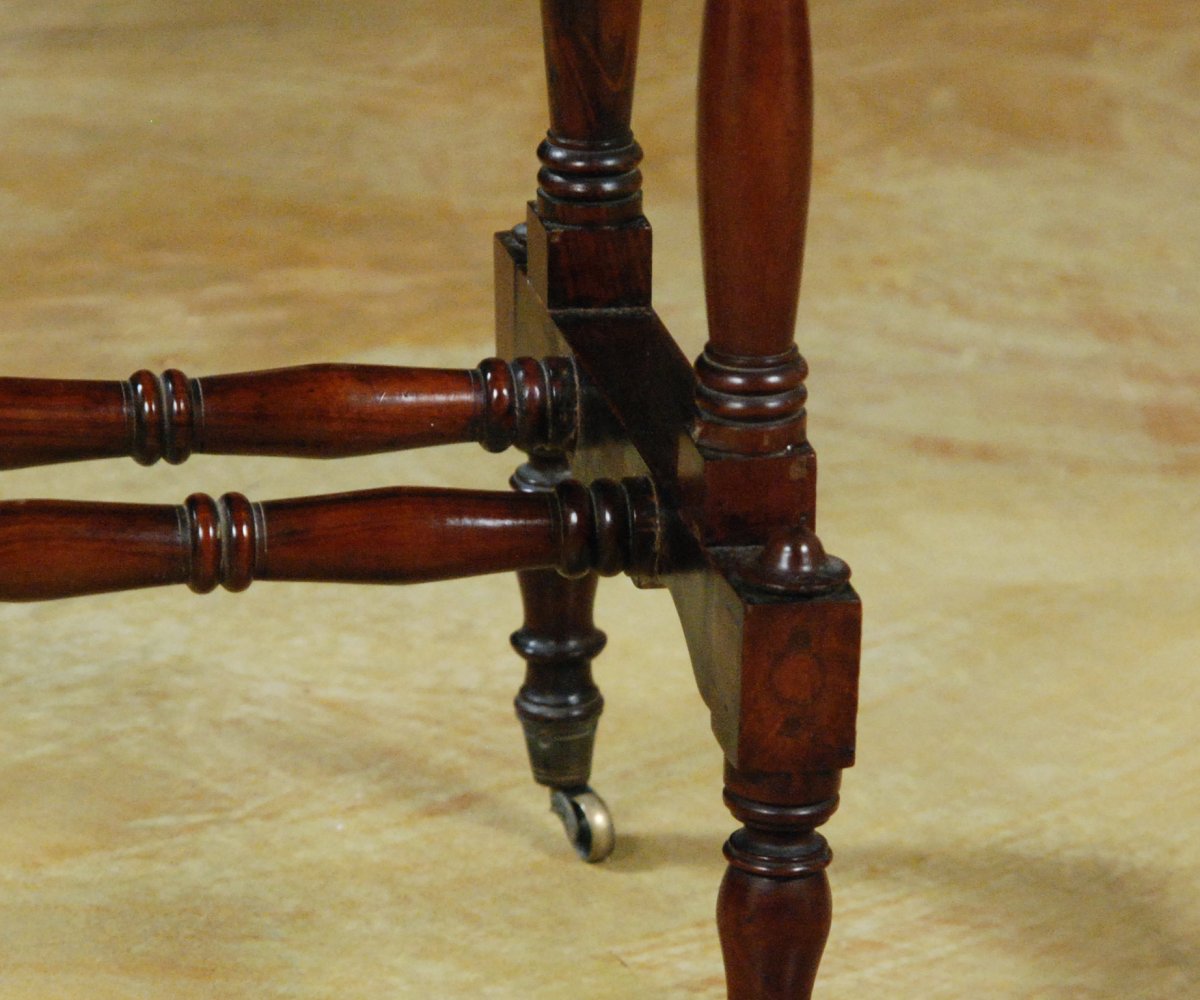 Early 19th Century
The Calamander top revealing a game interior over a frieze with a single large drawer on front, with false drawers throughout all resting on a base ending in castors.
Provenance:
Private Collection New York, NY.
Le Trianon Fine Art & Antiques
Dimensions:
Height 28 ¾ in. Width 22 in. Depth 17 in.
Inv#:
Tab117
Top