Aime Victor Barraud
Swiss, 1902 – 1954
In 1913-1919, Aimé Victor Barraud finished evening classes at the École d'Art in La Chaux-de-Fonds. He then held odd jobs for meager family income. In 1917, together with his equally artistically active brothers, he presented on the family floor for the first time. In 1922 he went with his brother François Émile to Reims and then to Paris, where he worked for a master painter and occasionally presented images.
In 1926, an exhibition at the Galerie Fabre led to long-awaited success. Henceforth, he exhibited in numerous salons and museums in France and Switzerland and went on study trips to many European countries. In 1938, he finally settled in Neuchâtel.
In addition to oil paintings Barraud created a large number of watercolors, drawings and printed graphic sheets. He was known primarily for portraits and still life of strict objectivity and smoothness, sharp contours and cool colors.
Still life with Flowers in Ceramic Jug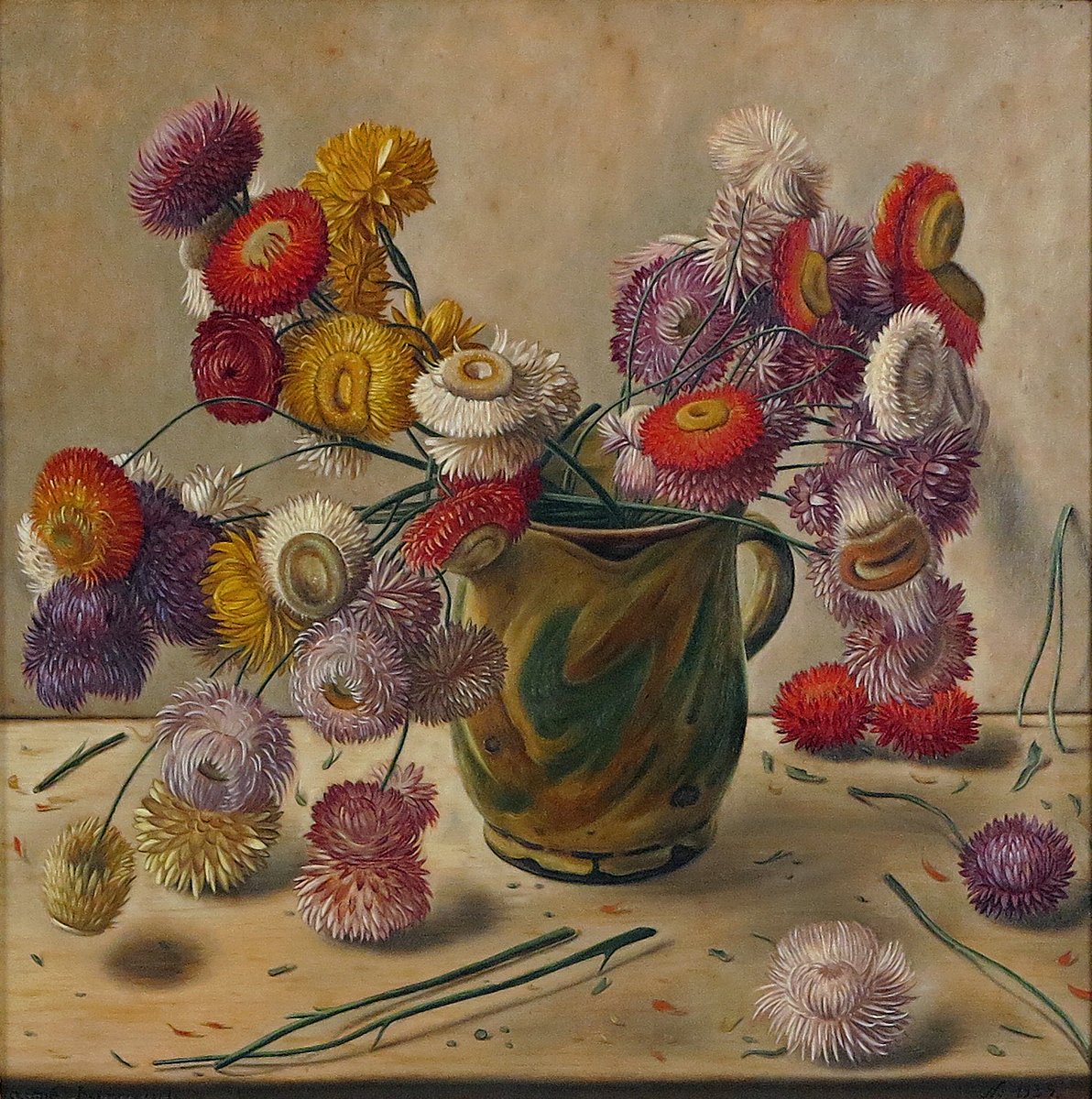 Top