Emory Ladanyi
Hungarian, 1902-1986
Born November 8, 1902 in Kecskemet, Hungary, the child of Mihaly and Maria Ladanyi, Emory Ladanyi moved with his family to Eger, a town famous for its good wine. He studied at the High School of Science and Art.
At fifteen, he discovered anatomy in a textbook and began to consider a career in medicine, and was accepted into the Medical School of The University of Budapest to become a medical student. He received his doctoral degree in 1927 and did his residency in dermatology in the largest hospital in Berlin, then one of the most prominent dematology centers of Europe.
In Berlin, he was especially impressed by the works of Edvard Munch, forerunner of German Expressionism, who exerted a lasting influence on his work. Following medical residency in Vienna, he was also impressed by the works of Gustav Klimt, Egon Schiele, and Kokoschka.
In 1928 he returned to Budapest to continue postgraduate studies, also advancing his art education. His many friends were among the avant-garde poets and writers of that time. In March 1929, he arrived in New York. June of that year, he passed the medical boards, and in September received his license to practice medice in the State of New York. Outside of the medical profession which enabled him the livelihood to continue to paint, he moved exclusively in avant-garde circles of New York City. He was a close friend of the composer Edgar Varese. Others of his circle were poet Kenneth Patchen, writers Anais Nin and Henry Miller.
After Pearl Harbor, Ladany at forty years of age, volunteered for service in the US Army and was commissioned a captain in the Medical Corps. During the duration of the war, he gave up his medical practice and his wife, Ila/Ilona (b. Feb 18, 1901) who immigrated from Hungary in January 1930, remained in a small New York apartment. After the war in 1945, he started to rebuild his professional life in medicine while continuing his work as an artist.
In subsequent years, his continuing art was shown in multiple exhibitions (listed separately), and his art was purchased and displayed in many private collections and museums both nationally and international.
Emory Ladanyi passed away in October 1986 in New York City, his wife in April 1987 in New York City, they had no children.
SOME EXHIBITIONS
Gallerie Sturm, Berline, 1927
Barta Miklos Tarsag, Budapest, 1929
Society of Independent Artist, NYC, 1932
Park Lane Gardens, NYC, 1934
Salons of America, The Forum in rockefeller Center, 1935
Brooklyn Museum, Oil paintings by Living Artist, 1935
Contemporary Arts Gallery, Mid-Season Retrospective, 1936
American Artist Congress, NYC 1939
International Watercolor Exhibition, Art Institute, Chicago, 1939
New York World's Fair, American Pavillion, 1939
Modern Art Studio, NYC, 1944
Museum of Art, Springfield, Mass, 1959
Ninth Annual New England Exhibition, Silvermine Guild, 1959
National Academy of Design, 1960
Silvermine Guild of Artist, Lever House, NYC 1964
Hartford Art Foundation, Hartford, Ct 1965
Niveau Gallery, NYC 1966, 1967-1977
Tibor de Nagy Gallery, New York, The Avant Gard of Hungary in the Nineteen Thirties Group, 1980
Art Fair, Basel, Switzerland, 1983
Lyle Evan Gallery, Lexington, Mass. 1984
BOOKS
Ladanyi, by Walter L. Strauss, 1977, Abaris Books, Inc.
Introduction by Walasse Ting
Collages, 1984, Matignon Gallery
Woodcuts, 1986, Kovesdy Gallery
Thunderous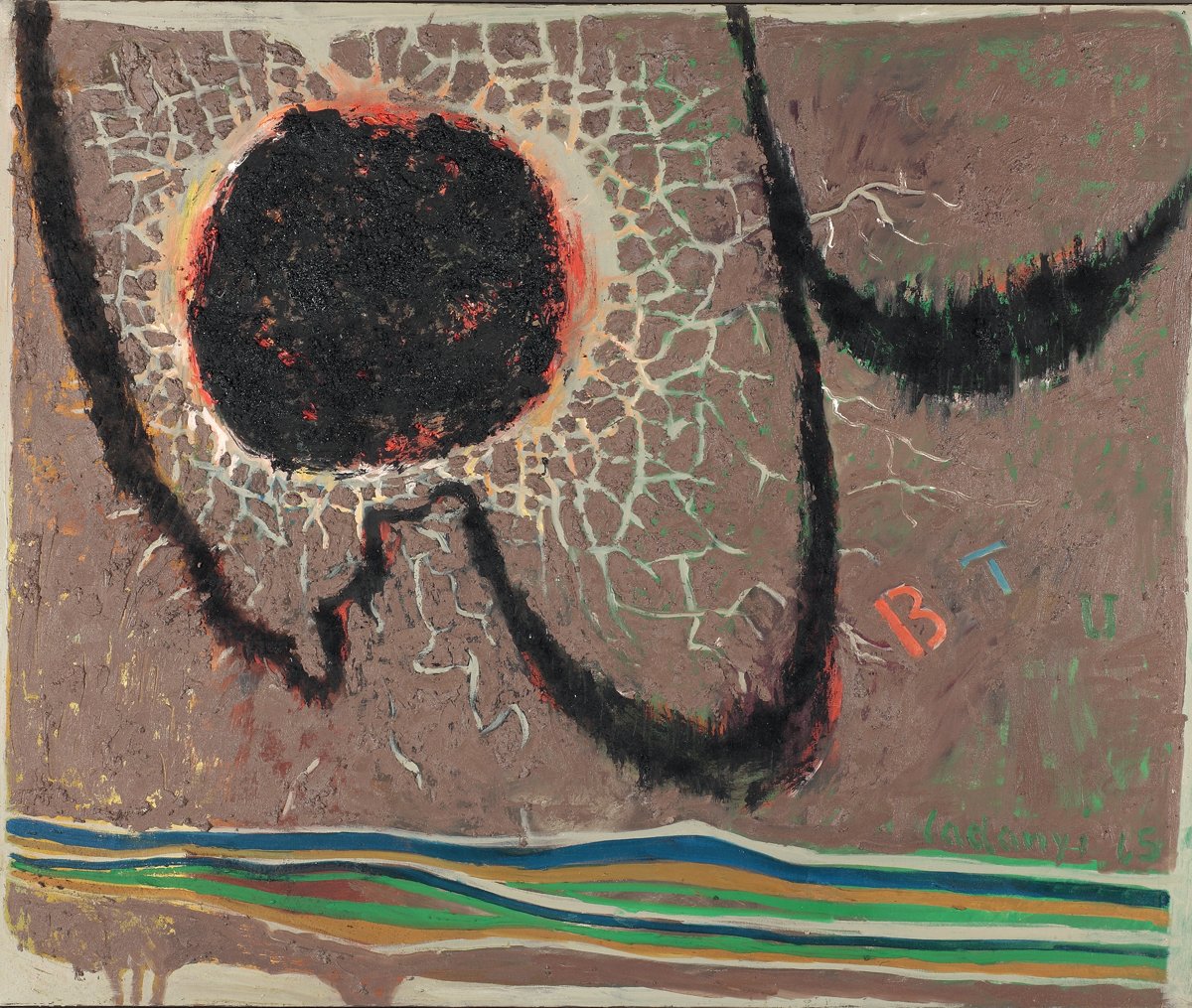 Top