Frank Usher De Voll
American, 1873-1941
Frank Usher De Voll studied at the Rhode Island School of design. He also studied with William Merrit Chase, C. W. Hawthorne, Robert Henri, and H. S. Mowbray and at the Academie Julian with J. P. Laurens.
He was a member of the Providence Art Club, the Salmagundi Club, the Connecticut Academy of Fine Arts, the Springfield Arts Association, and at the American Arts Professional League.
He exhibited at the Boston Art club 1908-1909; the Pennsylvania Academy of Fine Arts 1909-1911, 1917; the Corcoran Gallery 1910-1937; the San Francisco Exposition 1915 (silver medal); the Providence Art Club 1930 (Prize); National Academy of Design, Rhode Island School of Design; Art Institute of Chicago; Carnegie Institute; Salons of America; Vose Gallery;
Frank Usher De Voll also painted widely in Europe. His works are highly sought after by collectors. This painting captures his concepts of Impressionism inspired by great American painters such as William Merrit Chase. This is a very fine example of his best period circa 1915.
Madison Square Tower and Park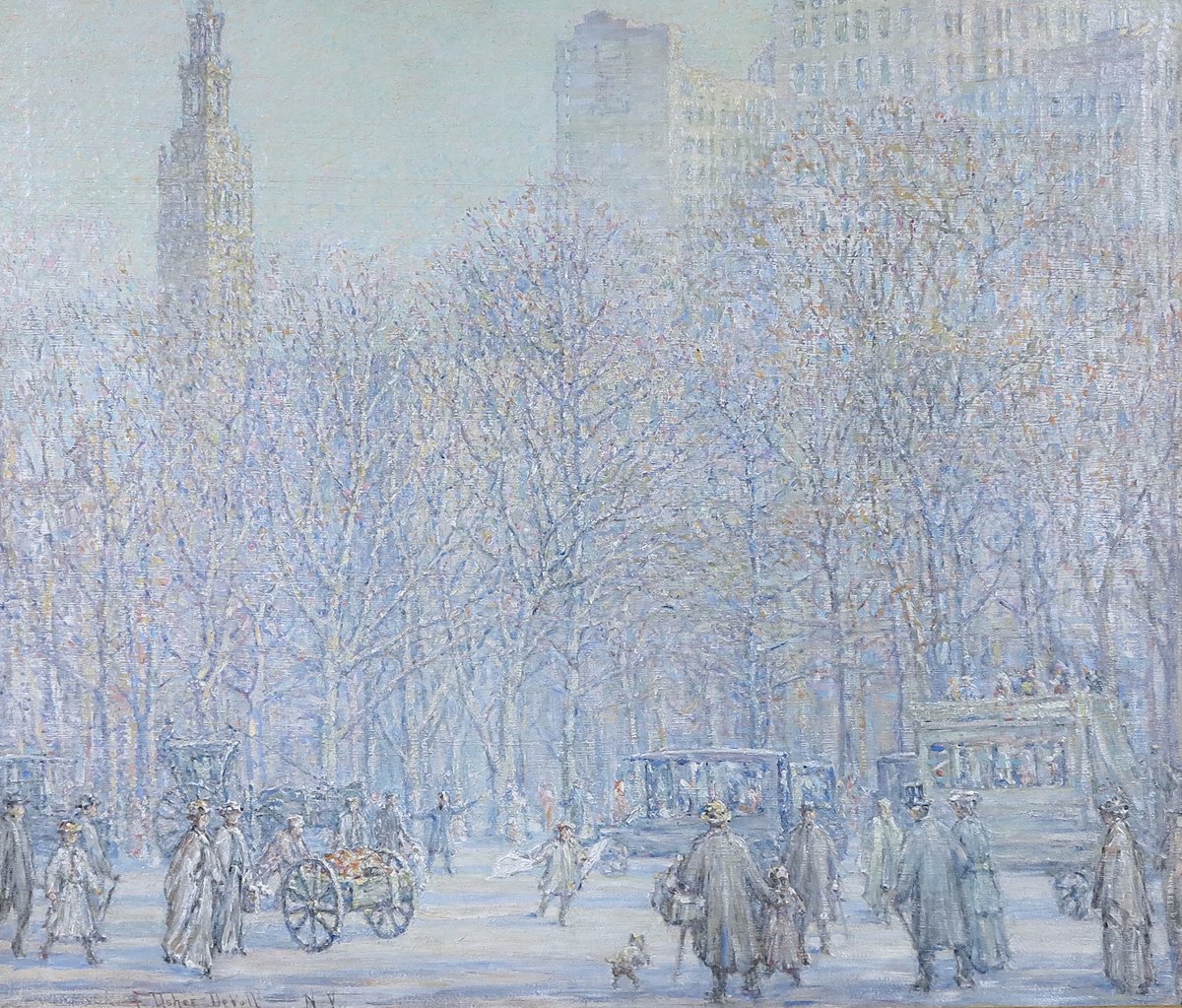 Top