George Wharton Edwards
American, 1869-1950
George Edwards studied under Eugene Feyen and Cancale in Paris. He was a member of the National Academy of Design; American Watercolor Society; National Art Club and National Institute of Art.
He exhibited at National Academy of Design, 1882-96; Brooklyn Art Association, 1882. Paris Salon, 1883; Boston Art Club, 1883-98; Pennsylvania Academy of Fine Arts, 1892-1902; Art Institute of Chicago Pan-am Exposition, 1901 (medal prize); Barcelona, Spain, 1902; Corcoran Gallery of Art, 1907.
Other Awards: Golden Palms of French Academy, 1921; Knight Chevalier, Legion d'Honneur, France, 1925; Knight Chevalier, Order de la Couronne Belge, 1927; Royal Order of Knight Chevalier ( Isabella) from Alfonso XIII, Spain, 1928; Knight Chevalier, Order of the Crown of Italy, 1929.
Roma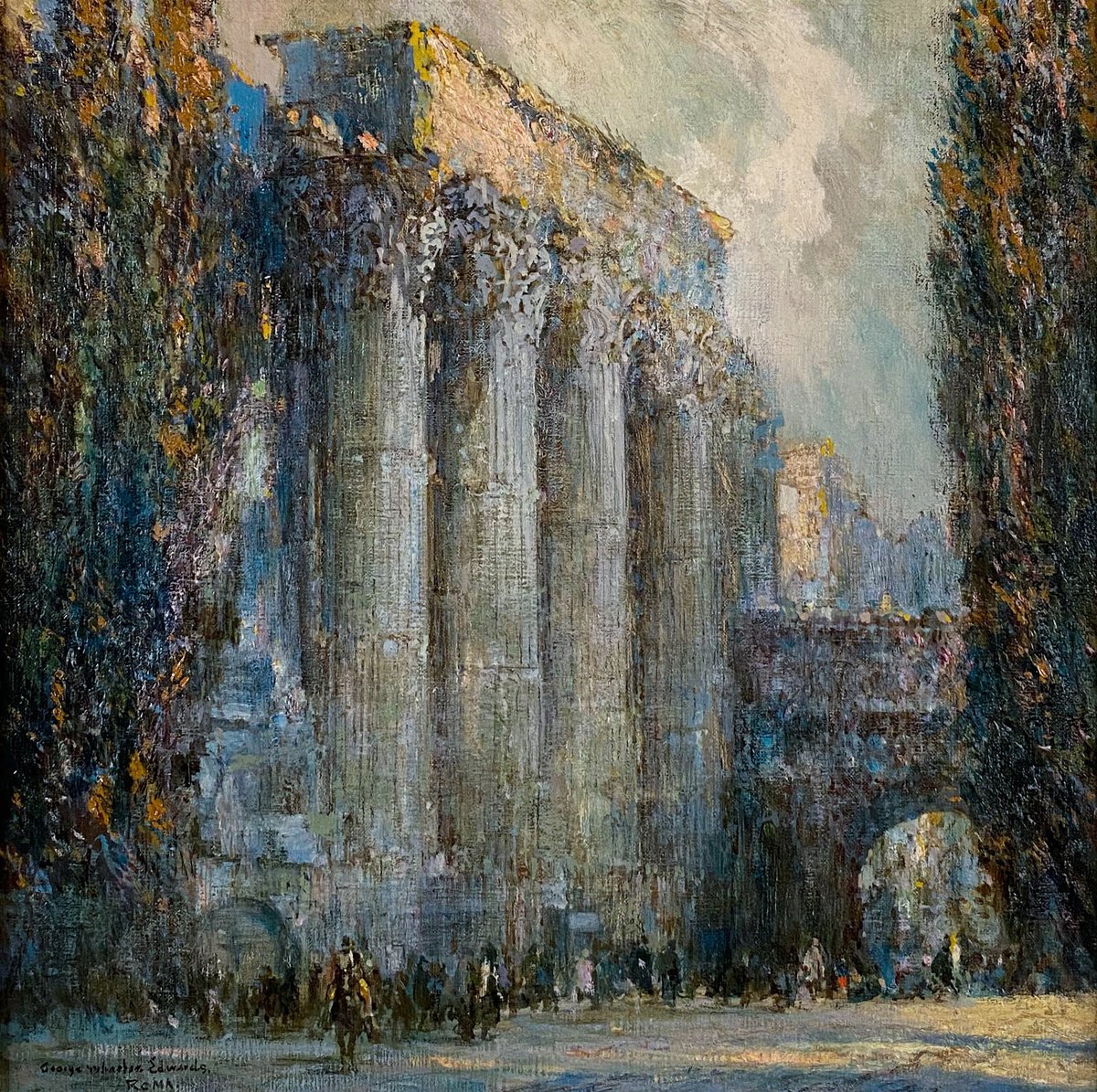 Top