Ignaz Frankel
Hungary, 1838-1924
Ignaz studied in Budapest, Vienna, and Paris.
He lived most of his life in Paris.
He exhibited in the Salons of Paris, as well in the salons in Vienna and Budapest.
This is a very rare piece by the artist, and demonstrates his attention to detail.
His paintings are very scarce and are sought after by collectors.
The Birdcage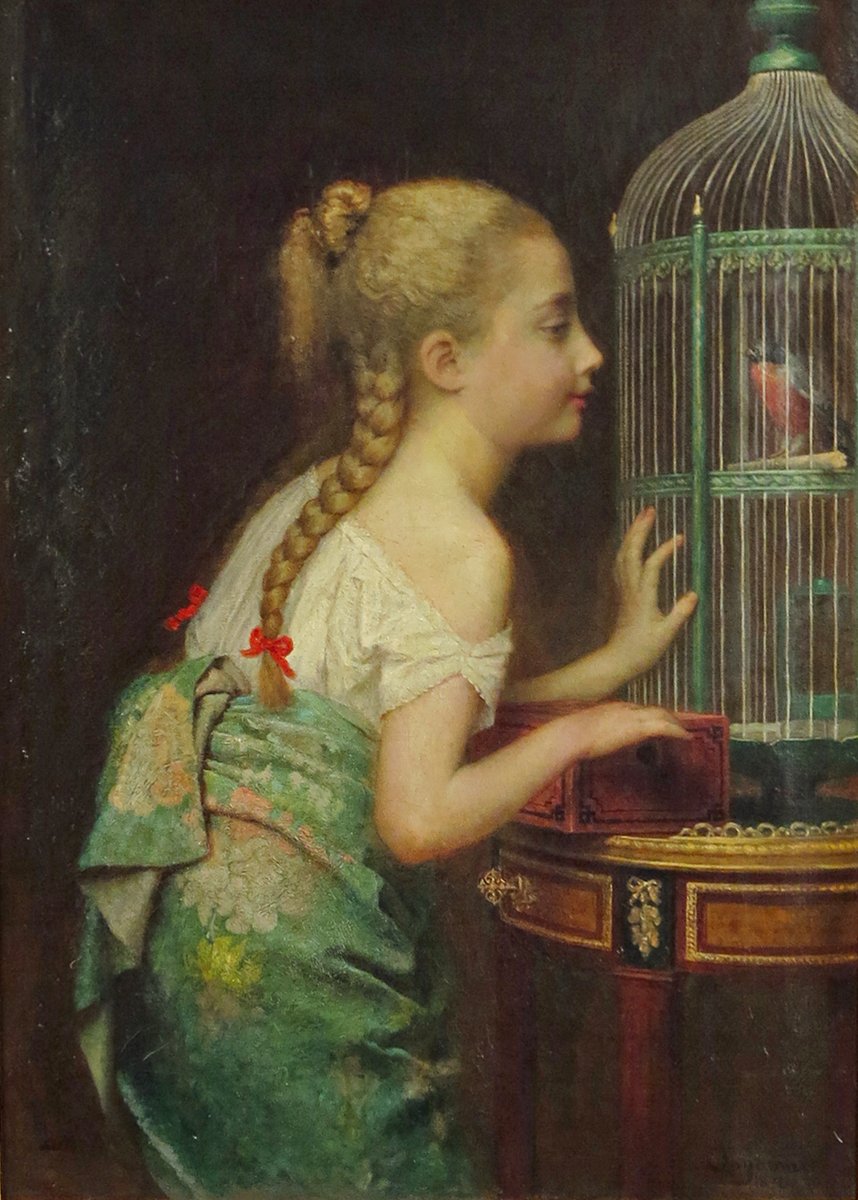 Top