Jules Marie Auguste Leroux
French, 1871-1954
Leroux received his formal training in Paris at "l'Ecole des Arts Décoratifs" then at "l'Ecole des Beaux-Arts" under the tutelage of Léon Bonnat. The artist received the sought-after "Grand Prix de Rome" in 1894. This prize was awarded annually by the French government, through highly competitive examinations, to the most talented students of the fine arts.
Leroux exhibited at the "Salon des Artistes Français" beginning in1898; he became a committee member in 1904. He won a Bronze Medal at"l'Exposition Universelle" in Paris in 1900. Parallel to his career as an illustrator of famous books from Balzac, Flaubert, Stendhal, Goethe and as a painter of genre scenes, portraits and nudes, Leroux was a professor at "l'Ecole des Beaux-Arts" in Paris from 1906 to 1939.
Leroux executed works for several public buildings including some mosaics for the Sacré-Cœur, the crown of Montmartre, Paris. He was awarded Chevalier de la Légion d'Honneur. Leroux's paintings show exquisite academic training and the artist's inspiration from the life of Parisduring the Belle Epoque (the 1900's). He painted many very realistic works of ballet dancers in beautiful and detailed interiors as well as audacious nudes revealing Leroux's fascination with the female form.
Ballerina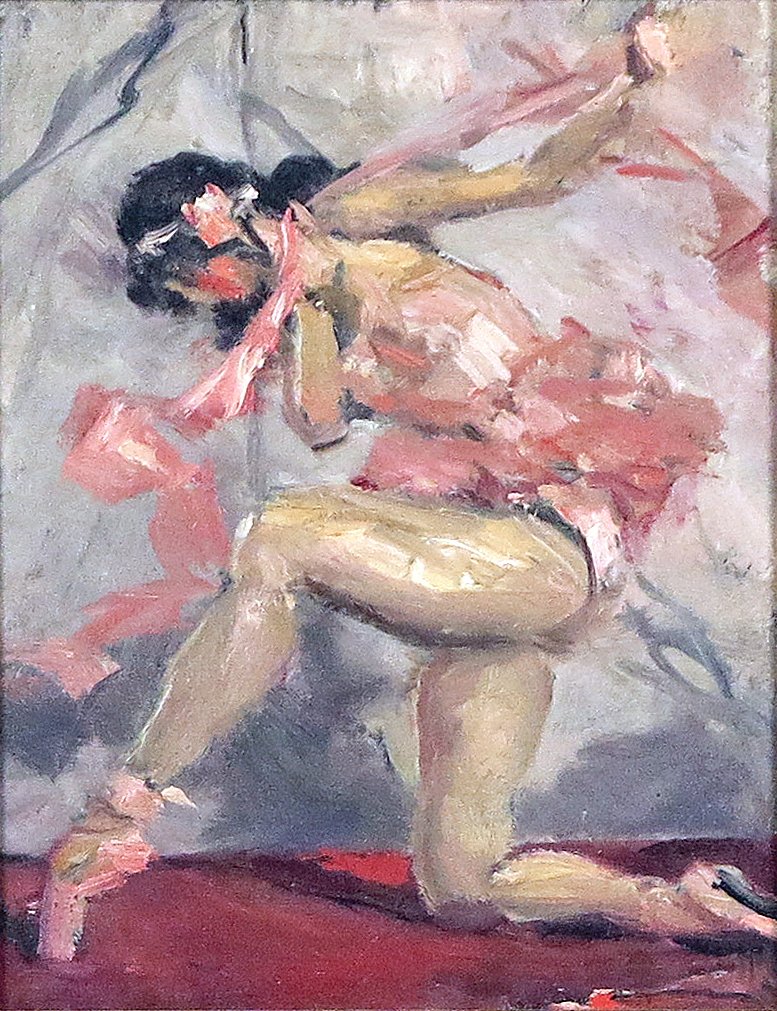 Top