Louis Hovey Sharp
American, 1874-1946
Born in Glencoe, IL on July 27, 1874, Louis Hovey Sharp studied with William Merritt Chase, Frank Duveneck, Charles Boutwood, and at the Art Institute of Chicago. He sketched for a brief time on the Hopi reservation in Arizona before moving to Pasadena, CA in 1914.
For the next 15 years he kept studios both in Pasadena and Taos, NM. I n 1917 he spent many months painting in the Grand Canyon; in 1925 he was on the Monterey peninsula, and after 1929 lived for a time in the Austrian Tyrol.
Sharp died in Pasadena on June 13, 1946.
Member: Calif. Art Club; Calif. WC Society; Painters & Sculptors of LA. Exh: Friday Morning Club (LA), 1914; Panama-Calif. Expo (San Diego), 1915 (silver and bronze medals); LACMA, 1915; Kanst Gallery (LA), 1915-18; Raymond Hotel (Pasadena), 1919; Ely Gallery (Pasadena), 1923; Barker Bros (LA), 1924; Southby Salon (LA), 1925; Biltmore Salon (LA), 1925; Cannell & Chaffin (LA), 1925; Nicholson Gallery (Pasadena), 1926; Pasadena Society of Artists, 1927; Pasadena Art Inst., 1929; Strelecki Gallery (LA), 1937.
In: Santa Fe Railway Collection.
Edan Hughes, "Artists in California, 1786-1940"
American Art Annual 1907; California State Library (Sacramento); Southern California Artists (Nancy Moure); Artists of the American West (Doris Dawdy); Death record.
Santa Barbara CA.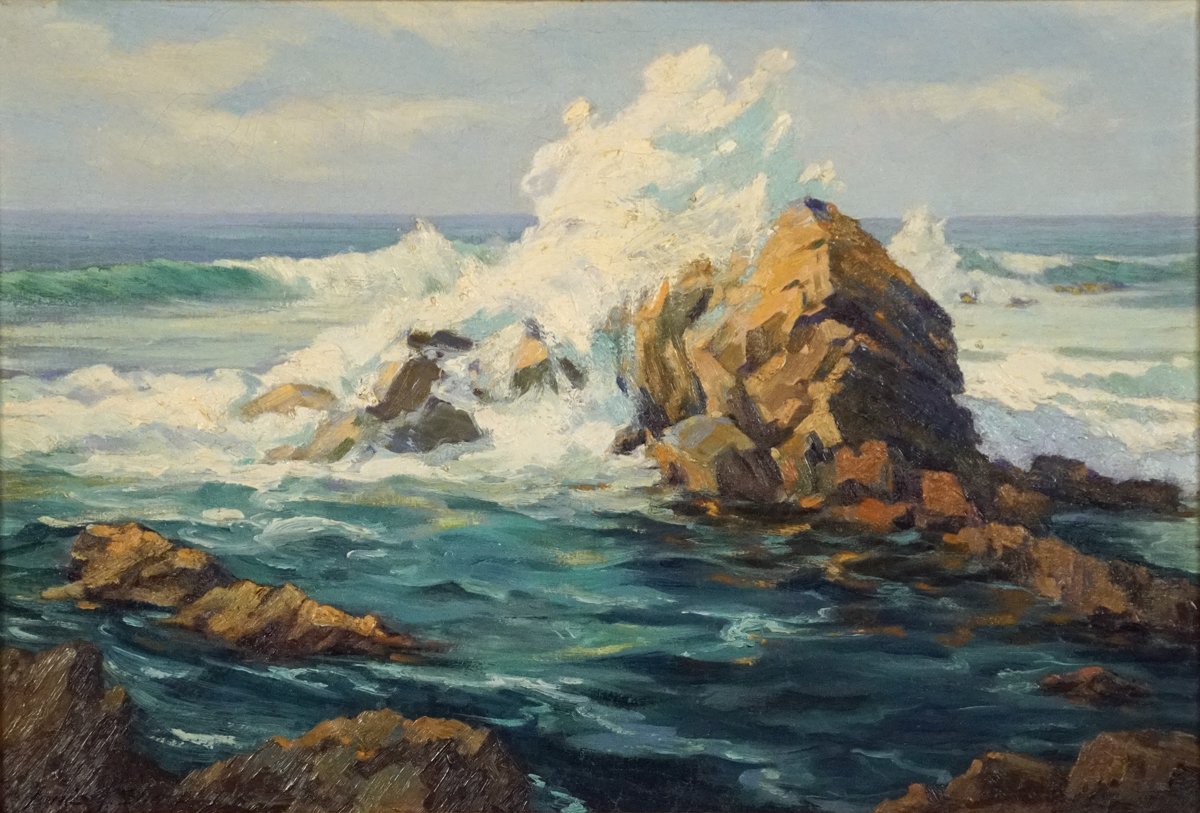 Top