Mario Dubsky
American, 1939-85
Painter and teacher, born in London. He studied at Slade School of Art, 1956-61, where his work was heavily influenced by fellow painter Dorothy Mead (a pupil of Bomberg). Between 1962-3 Dubsky undertook part-time teaching, including Morley College. An Abbey Major scholarship took him to the British School in Rome, 1963-4. During the rest of the 1960s and early 1970s he taught at various art schools and colleges, including camberwell, Wimbledon, Brighton and Central (London), while a Harkness Fellowship was granted him in 1969-71 for travel to America.
Dubsky lived in New York 1973-4, and was artist-in-residence at British School, Rome, 1982. He was atutor at the Royal College of Art, 1981-5, having a retrospective at South london Art Gallery in 1984, 15 years after his first one-man show at Grosvenor Gallery. The Boundary Gallery held a two-part retrospective in 1990 and 1999.
Dubsky was a powerful painter, whose work sometimes featured harrowing subjects, such as the Holocaust, as well as abstracts in collage and acrylic. He died of an Aids related illness in 1985. His work is held in the Tate, Arts Council and Government Art Collections.
Firebrand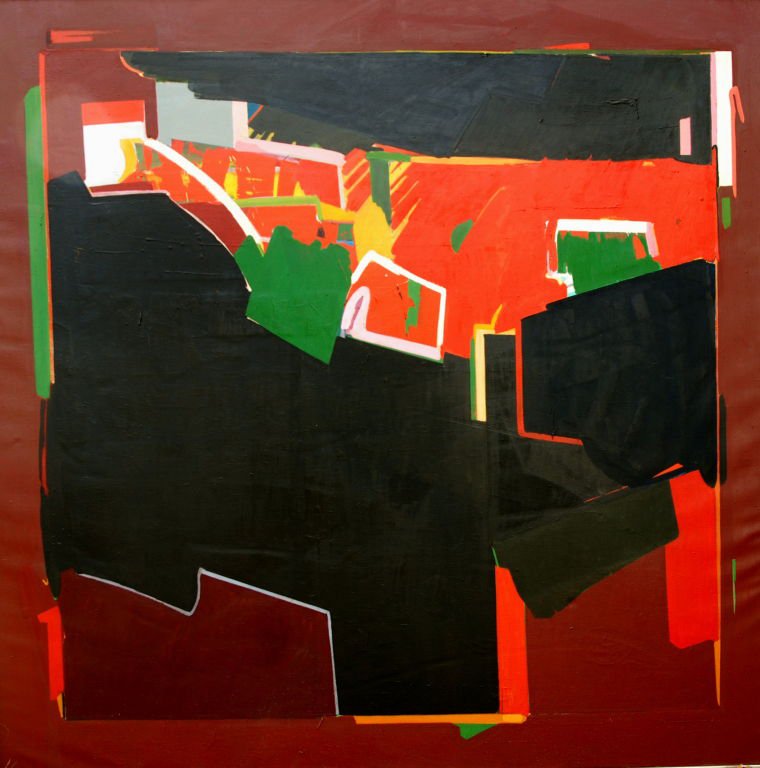 Top