Rafael Duran Benet
Spanish, 1931–2015
Rafael is a Catalan painter, nephew of the painter Rafael Benet . [1] is a disciple of Manolo Hugué and uncle. His work has a strong impact and influences color Mediterranean.
The young Rafael Benet began painting during adolescence, by the hand of his uncle, who had the same name, and who received influences in his characteristic chromatic conception, and the artists Manolo Hugué and Rafael Llmona.
In the 50's he settled in Cadaqués, where his work acquired a marked Mediterranean character and where he treated artists like Salvador Dalí, Marcel Duchamp and Pablo Picasso.
In 1958 he presented his first solo exhibition, in the Sala Vayreda in Barcelona. Then there would be thirty more, mainly in Barcelona (many in Sala Parés, to which he was linked all his life), Madrid and Cadaqués.
In 2011, the City Council of his home city dedicated a retrospective in the Sala Muncunill. He also participated in numerous group exhibitions in Barcelona, Paris, London, Houston and Los Angeles, among others.
Throughout its trajectory it obtained several awards, among which the Henri Forman prize of the Société Nationale des Beaux Arts of Paris, in 1980.
The favorite themes of Duran Benet were landscapes, marinas and still lifes, with a style close to Impressionism and a particular treatment of color. The Museum of Terrassa has two works by Duran Benet in his funds.
Still Life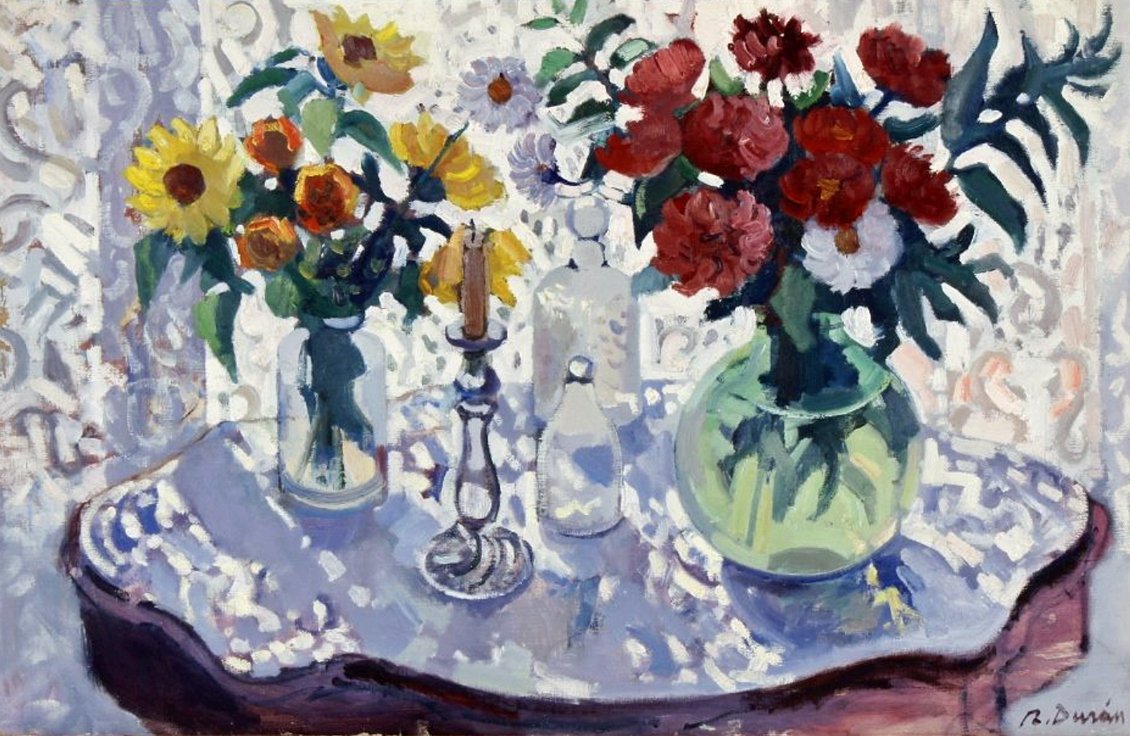 Top