Theophile Louis Deyrolle
French, 1844-1923
Theophile Deyrolle studied in Paris and was a pupil of Alexandre Cabanel and William Bouguereau. He became friends with another of Cabanel's pupils, Alfred Guillou, whose sister Suzanne he eventually married. He settled in Concarneau where with his wife he continued to develop the oyster parks created by his father
in-law Etienne Guillou, known as "The Pilot".
In Concarneau he worked at the business in the morning, leaving all afternoon free for painting. He made his artistic debut in Paris in 1876 at the Salon des Artistes Francais with his painting entitled "After Fishing". He gained honorable mention in 1881, became a member of the Salon in 1884 and was awarded medals in 1887 and 1889 at the Salon. He also was awarded a medal in 1900 at the Exposition Universelle. In 2003 he was represented in the collective exhibition Brittany, Land of Painters at the fine arts museum in Vannes.
Theophile Deyrolle is known for his portraits of his son Ettiene and his sister-in-law Jeanne, Jean Deyrolle's parents and a charming portrait of Jean Deyrolle as a child. He mainly painted picturesque scenes from lives of Breton peasants and sailors as well as several typical North African landscapes. This particular painting is one of the Deyrolle's best examples showing his masterful use of light with the two female subjects amongst the enchanted forests of the French countryside.
Les Bretonnes en Foret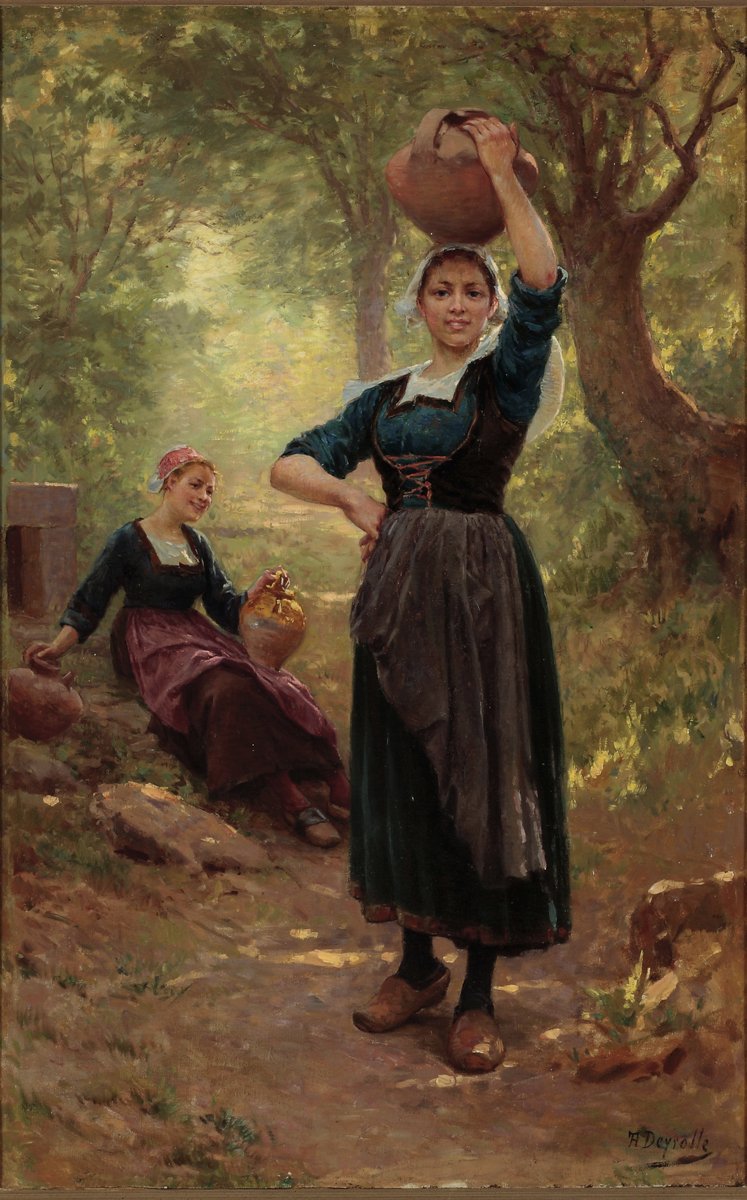 Top