Thomas Hendrick Keyser
Dutch, 1596-1667
He started his career in the second half of the 1620s and quickly developed into one of Amsterdam's most innovative portrait specialists. He created his own specialty, painting small-scale portraits and showing his sitters full-length. De Keyser's long career lasted until the early 1660s. He was a great influence on portrait painters of the 17th century Dutch School and Rembrandt himself was influenced by him early in his career.
A portrait by De Keyser, dated 1636, entered the National Gallery of Victoria in Melbourne in 1987 (inv. E1-1987), shows Frederick Van Velthuysen with his first wife Josina van Schonevelt, whom he married in 1632 (and who died in 1637). Van Velthuysen married his second wife, Johanna van Straten, in 1647 and in 1651 she bore him a son, named Dirck. Frederick died in 1658 and when De Keyser was asked to paint a commemorative portrait of father and son, he used the earlier portrait as a model.
Quite some of Thomas de Keyser's portraits represent members of his own family. A case in point is the stunning portrait of his cousin, the ensign-bearer Loef Fredericksz, in the Mauritshuis, The Hague. Other examples are De Keyser's portraits of Margareta and Eva Fredericx (both in Brussels, Musées Royaux des Beaux-Arts). De Keyser himself was married to Machteld, the daughter of Andries Fredericx, half-brother of Margareta and Eva. Frederick van Velthuysen was also related to the artist. He was the son of Margareta's and Eva's sister Hillegonda. His father was Diederick Velthuysen, burgomaster of Utrecht. Frederick was a receiver of the Oudschiltgeld (a kind of land-tax) for the States of Utrecht and lived successively on various locations in Utrecht; in 1632 and 1634 he is documented near the St. Jacobsbrug and in 1654 on the Lijnmarkt. He was buried in the Jacobikerk. His son Dirck would pursue an administrative career, becoming a deputy of the States of Utrecht and counsellor at the Court of Utrecht in addition to being a canon of the Dom Church.
Portrait of Lady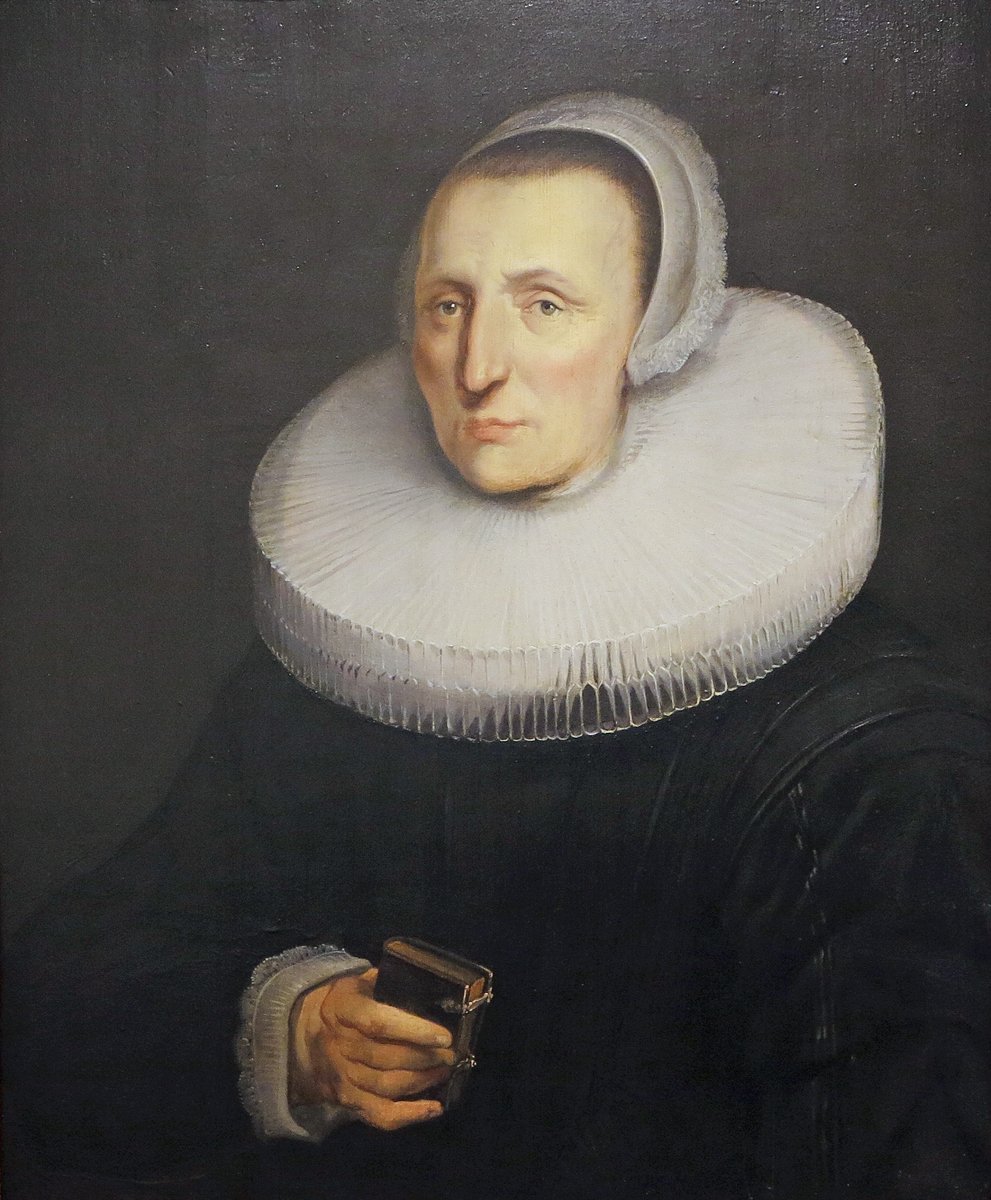 Top