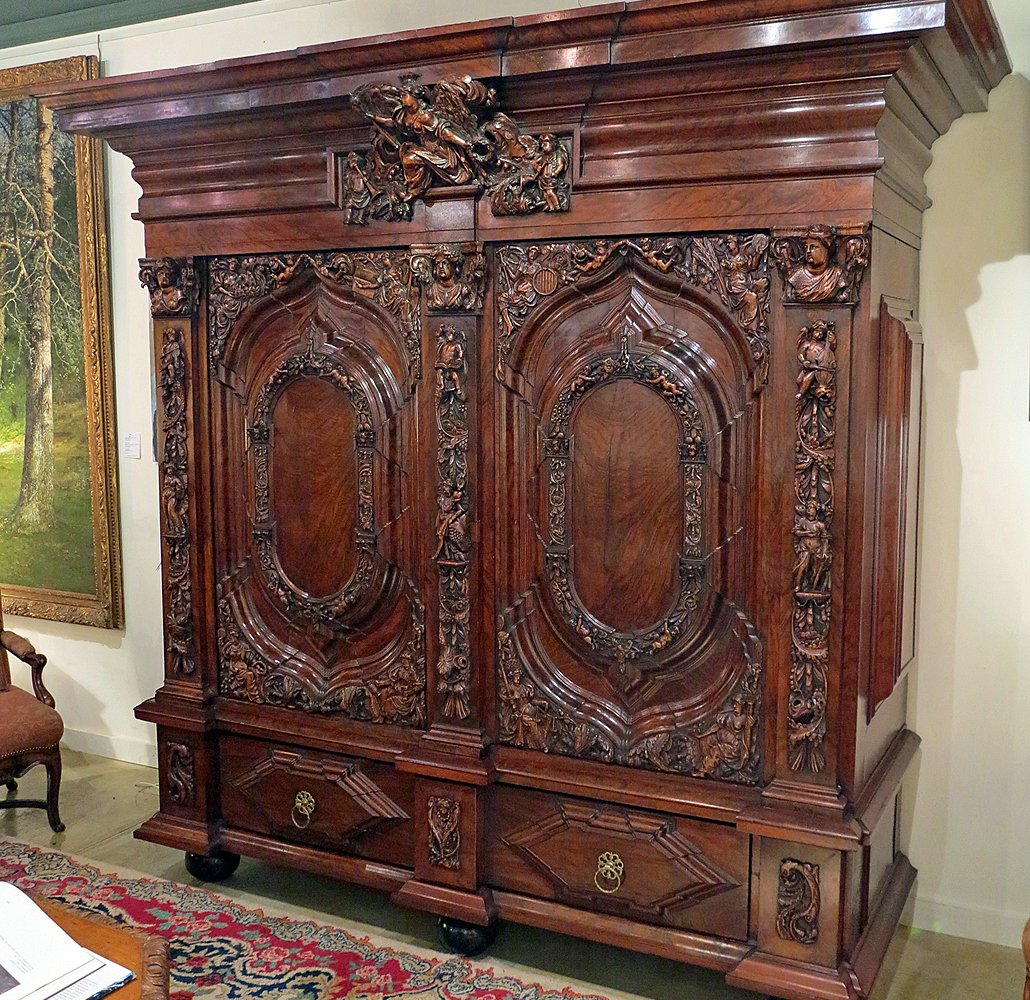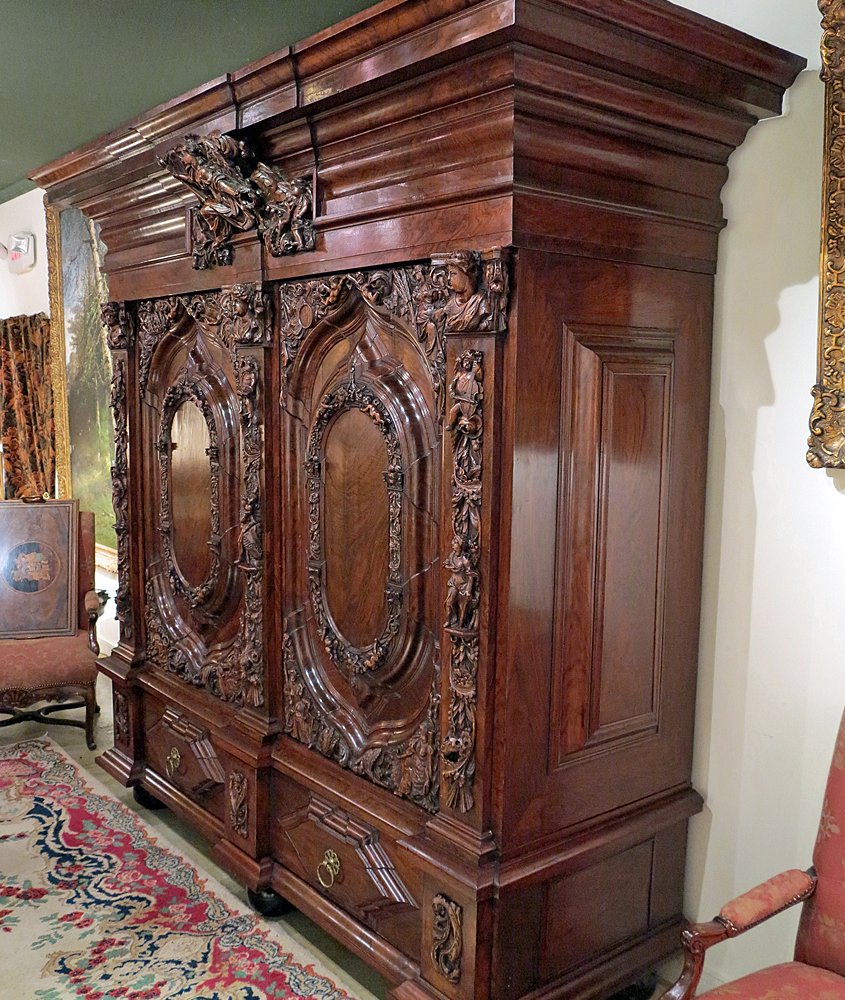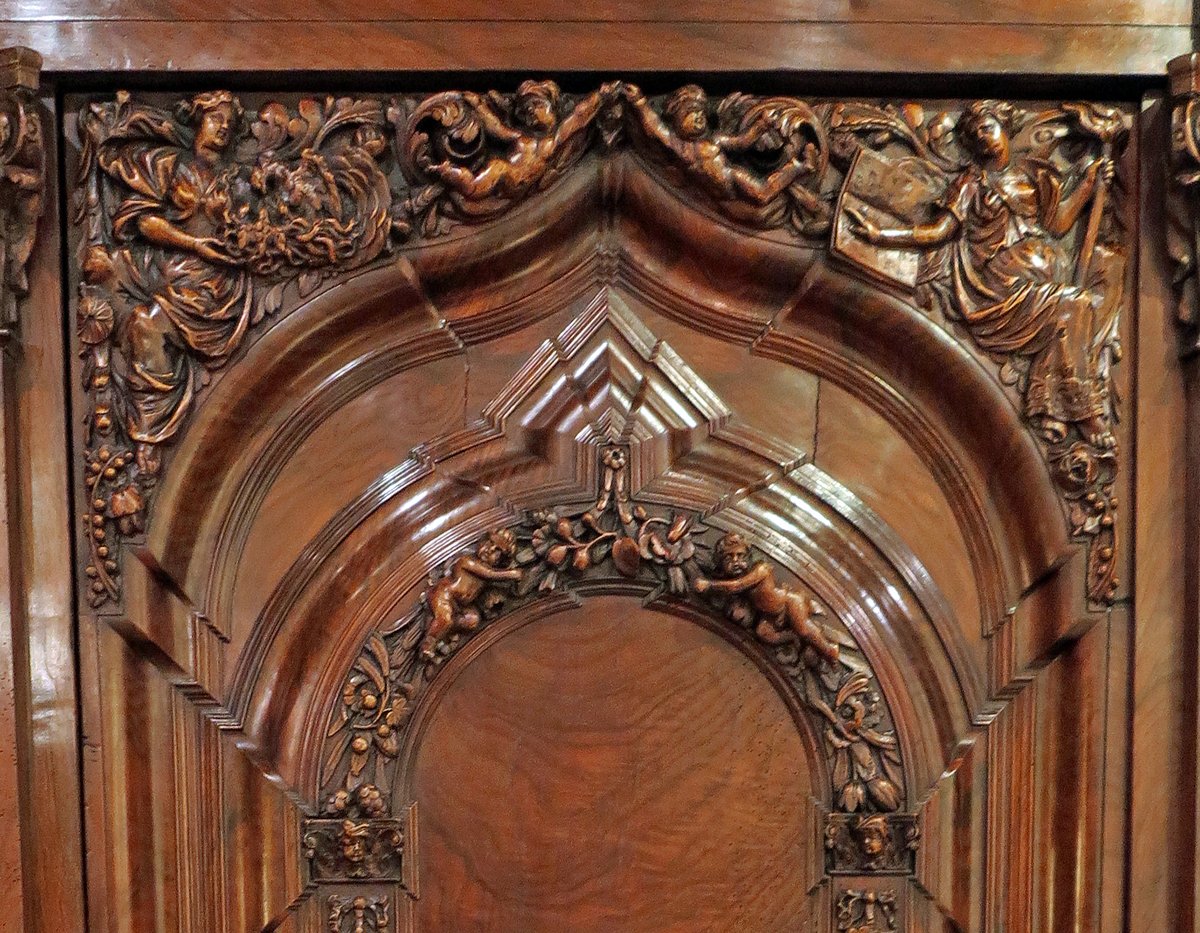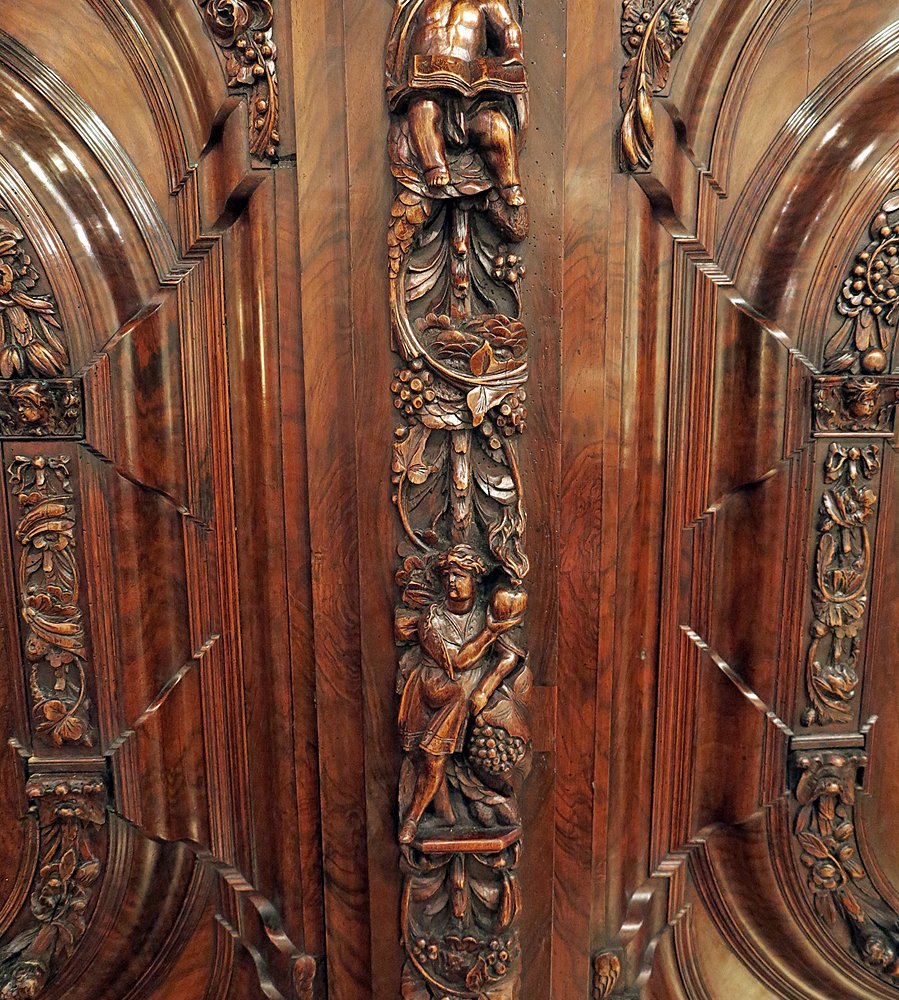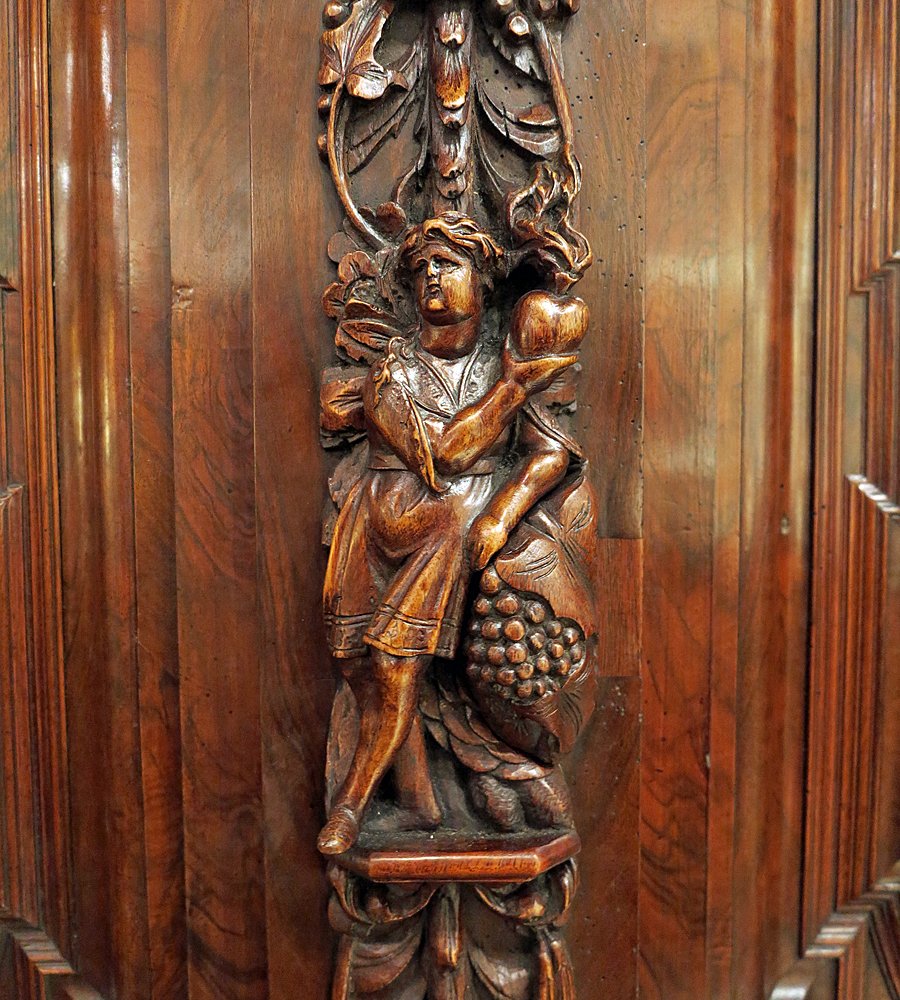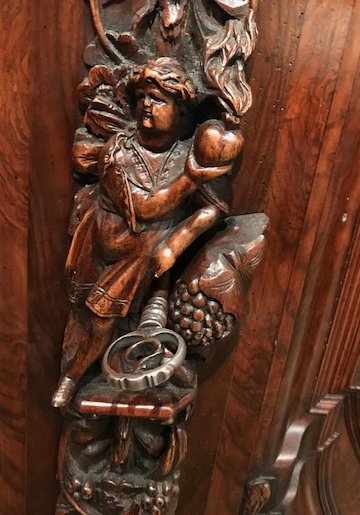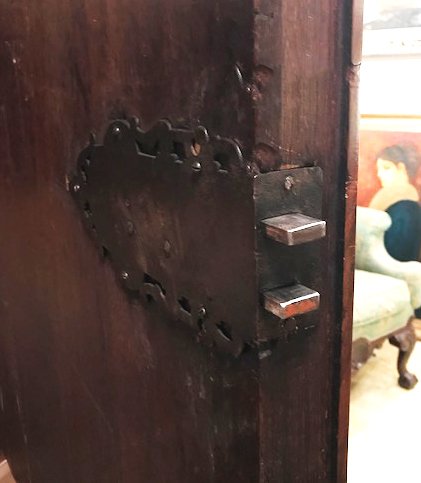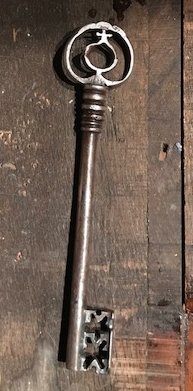 17th Century
The stepped moulded oversailing cornice centred by a carved relief cresting, above a pair of doors with raised and stepped panels, the carved spandrels with figures, enclosing a plain interior, flanked and divided by carved pilasters headed by figural capitals, above a base drawer with raised panels, on bun feet. Doors are stamped.
Literature:
Generalkonsul och Fru Karl Bergstens Fregaaende Kataloger ver deras Konstsammling, Stockholm, 1950, plate XI.
This type of armoire is generally known as Schapp. A nearly identical armoire is in the Landesmuseum Oldenburg (H. Kreisel et al., Die Kunst des deutschen Möbels, Munich, 1968, fig. 490), while a further closely related armoire is in the Politzer Collection, Trieste (E. Baccheschi, Mobili Tedeschi, Milan, 1969, p. 69).


The Bergsten Collection was formed between 1900-1950 by Karl Bergsten (d. 1953), who furnished his superb house in Stockholm in the manner of an 18th Century Grand Tour connoisseur.
Provenance:
Consul General Karl Bergsten (d. 1953).

Works of Art from the Bergsten Collection
Le Trianon Fine Art & Antiques
Dimensions:
Height 97 in. Width 103 in. Depth 38 in.
Inv#:
Ar-Bu26
Top