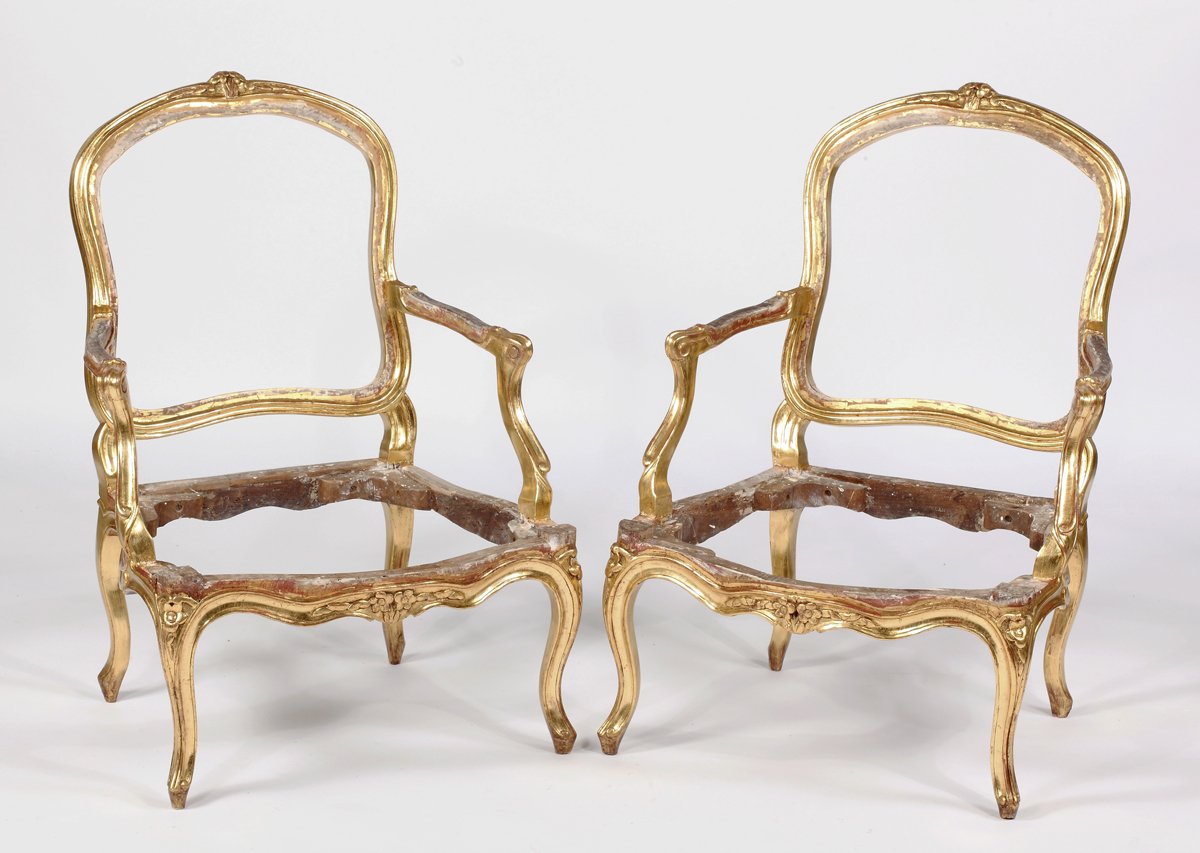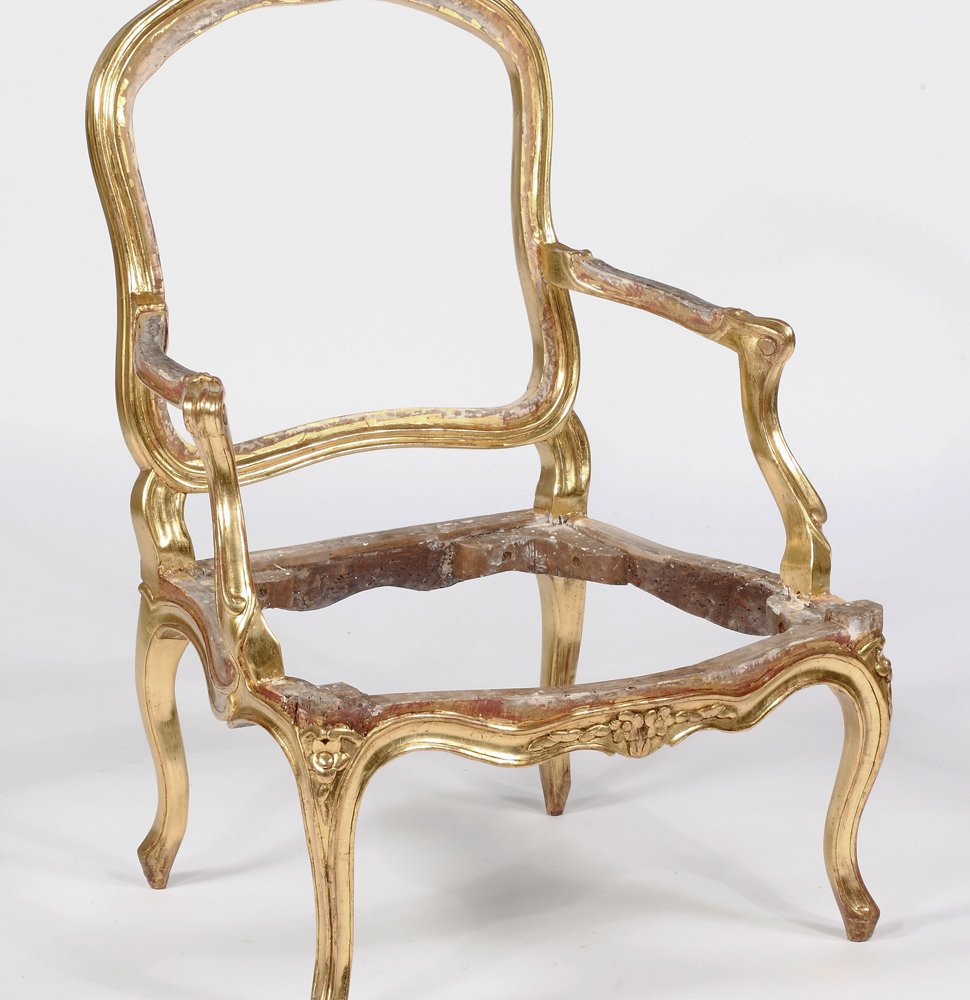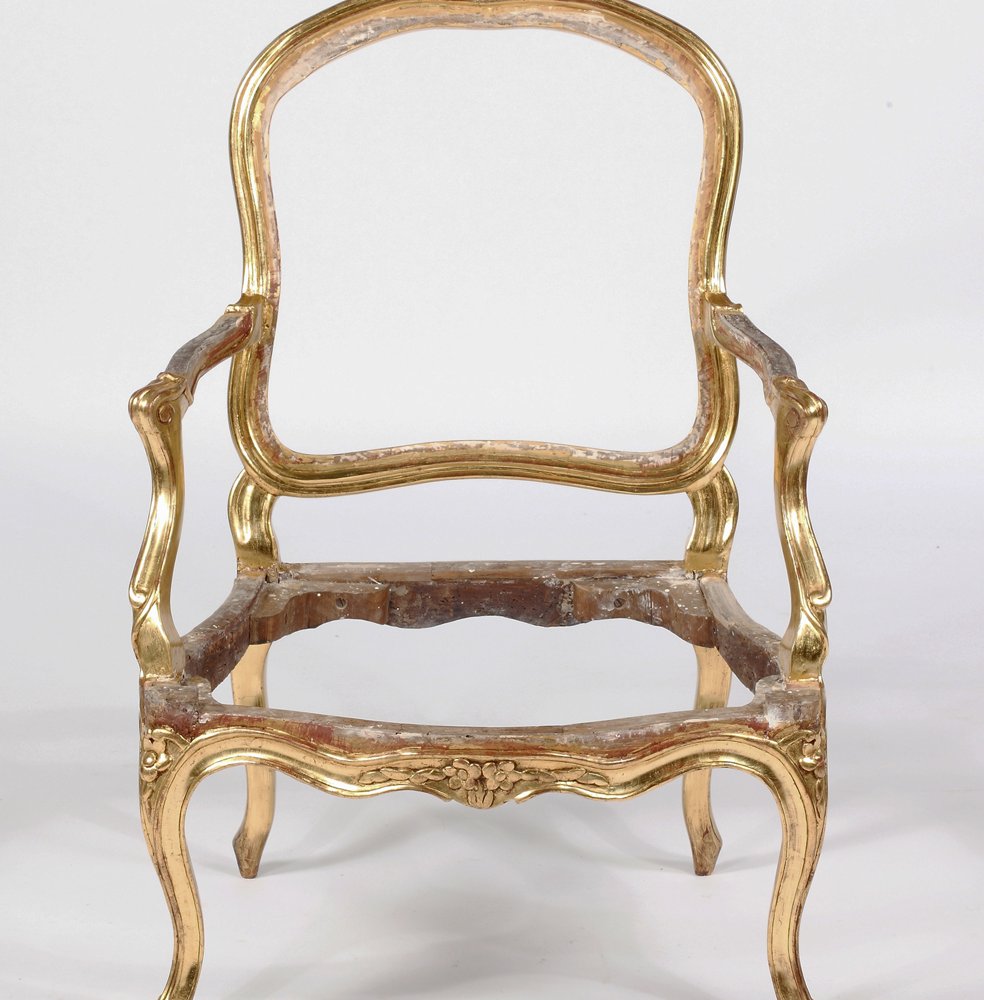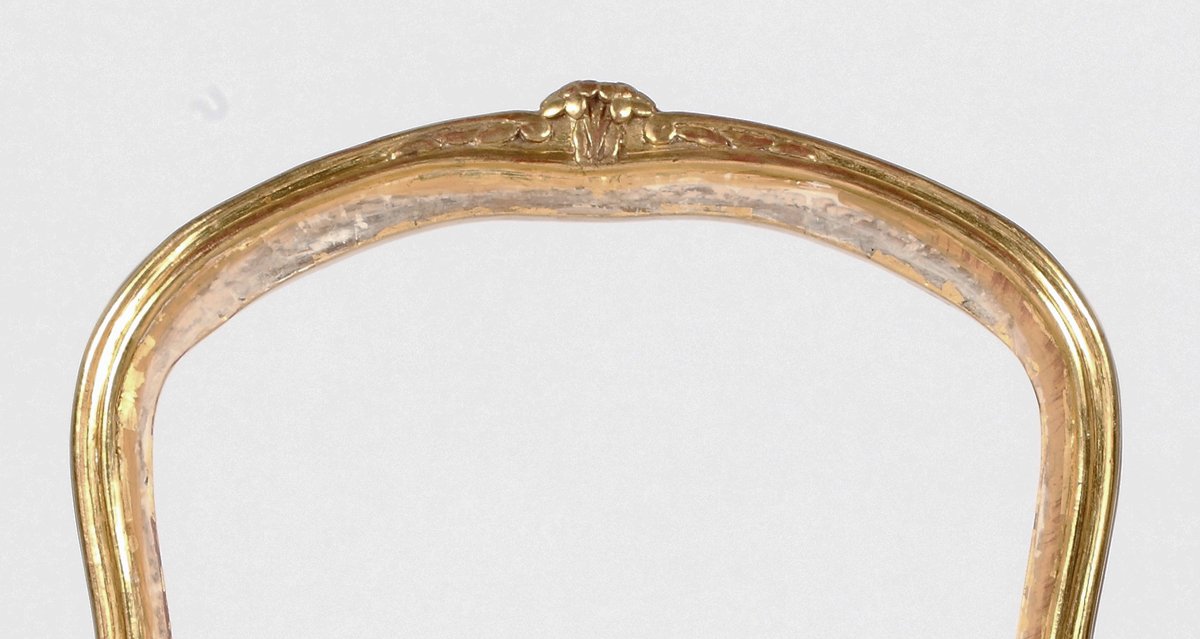 18th Century
Louis Delanois Maitre in 1761
The shaped back with a carved floral crest leading to two shaped scrolling arms, over four cabriole legs with carved floral knees all ending with tupie feet.
Similar model and example can be found in the Louvre, Paris.
Reference:
Le Mobilier du Musee du Louvre, by Bill Pallot, pg.94-95
Le Moblier Francais du XVIII siecle, pg.230-236.
Provenance:
Private Collection New York
Le Trianon Fine Art & Antiques
Dimensions:
Height 37 in. Depth 22 in. Width 26 in.
Inv#:
Cha158
Top