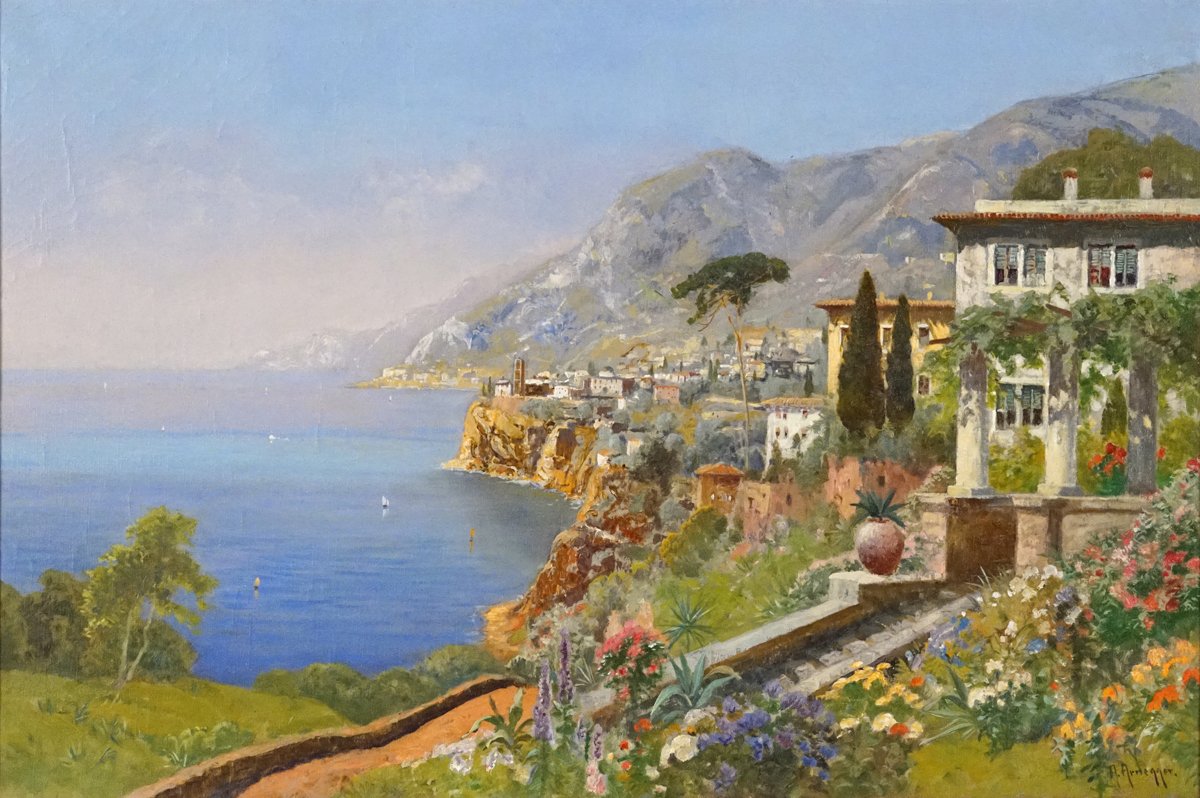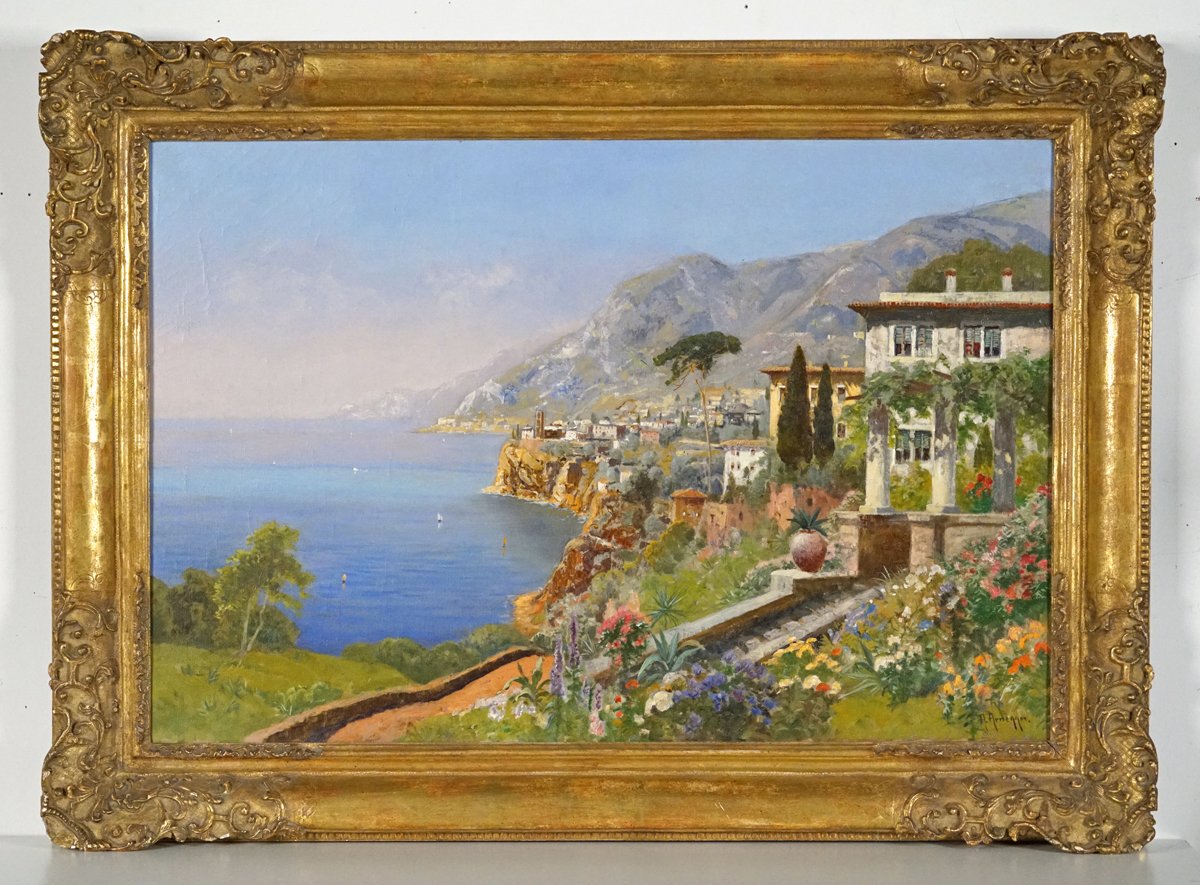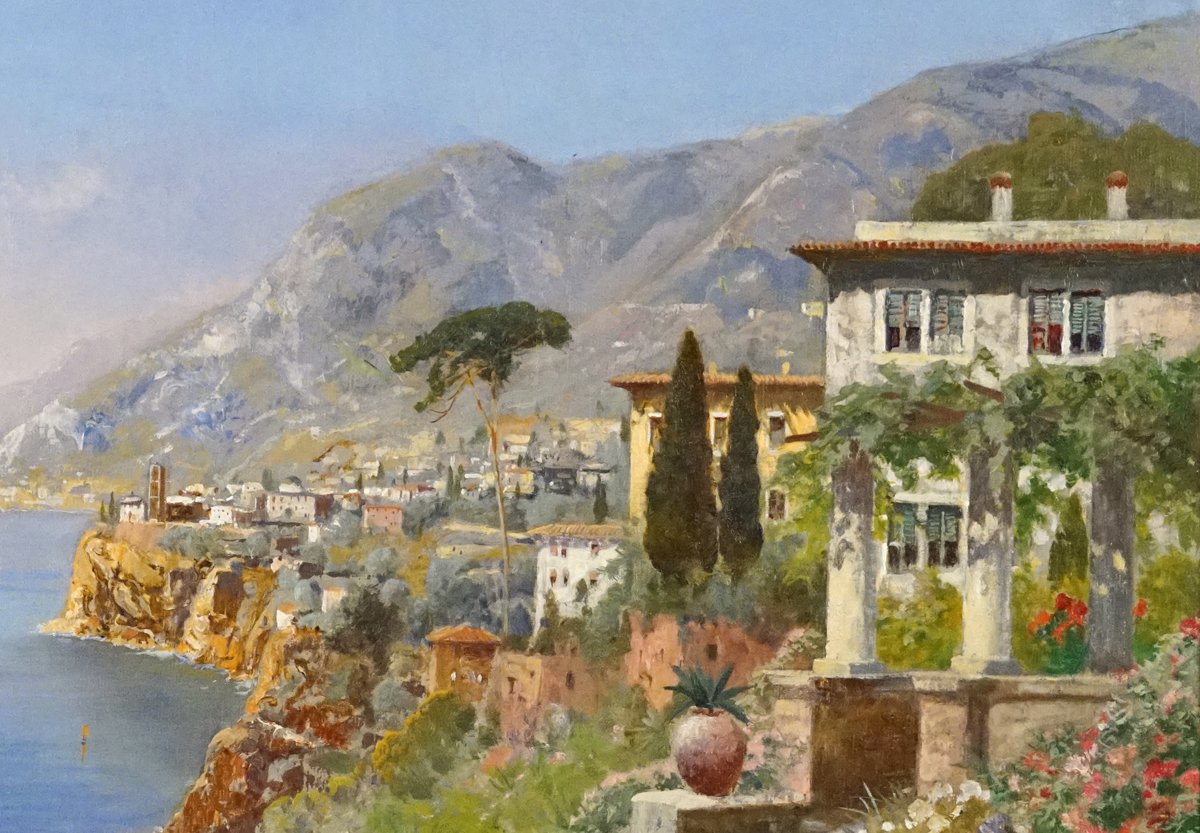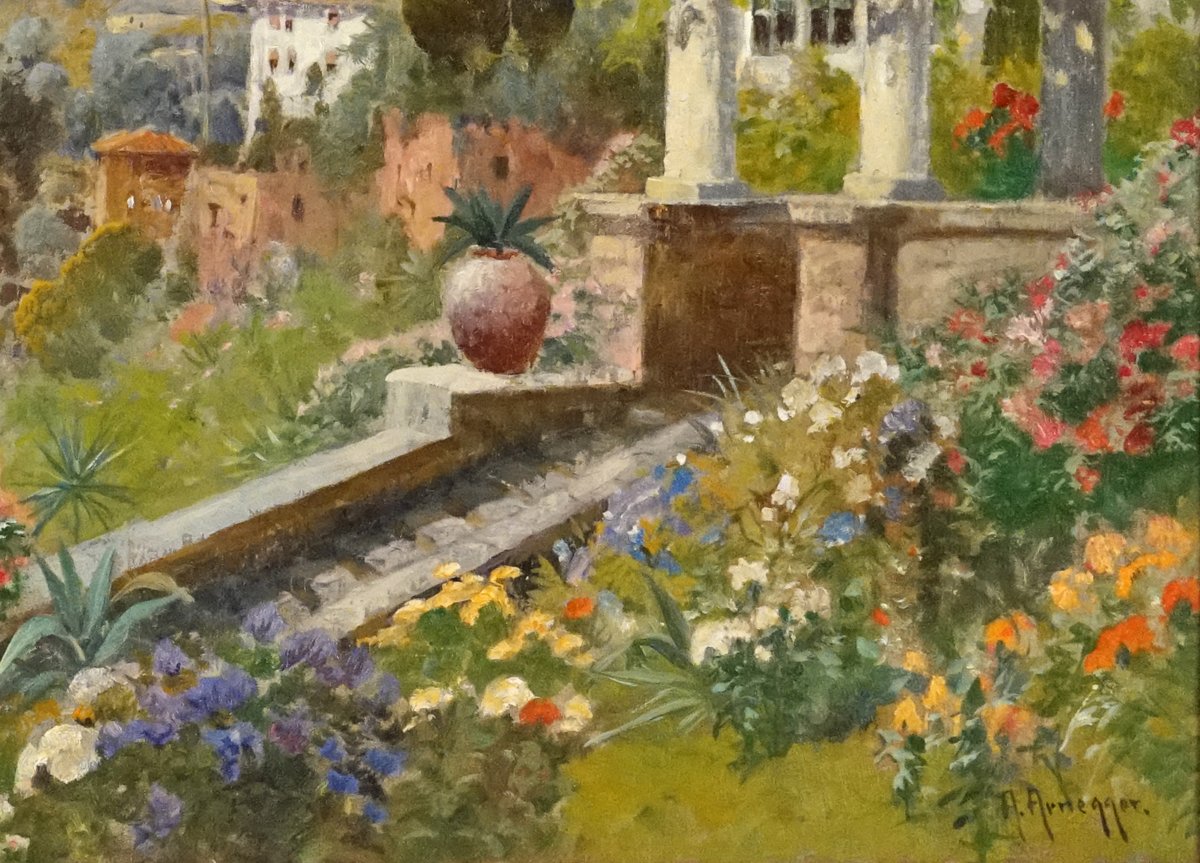 Austrian, 1879–1963
Italian Villa on the Amalfi Coast
Oil on canvas
24 x 36 in. W/frame 32 by 44 in.
Signed lower right "A. Arnegger"
Provenance:
Private Collection Washington DC.
Le Trianon Fine Art & Antiques
Inventory Number: Art A52
See Artist Bio below.
Austrian, 1879–1963
Arnegger was born in Vienna in 1879. He studied at the Imperial Art Academy of Vienna, and later was sent to Rome on a scholarship. His instructors were Robert Russ, landscape artist, and August Eisenmenger, painter of history subjects. Known for landscape painting in Austria in the early part of his career and later for Italian landscapes and coastal views, especially of Naples, Sorrento and Capri, Alois Arnegger gained a reputation as an outstanding landscape painter, particularly for his paintings of the Dolomite Mountains.
Although early in his career Arnegger primarily painted depictions of his native Austria, however, in the early 1920s he traveled to Italy and became enchanted with the coastal views along the Mediterranean. He painted vibrant views of Capri, San Remo, Naples, Castellammare and Lake Como. After his extensive travels within the Mediterranean regions, Arnegger returned to his homeland where he painted dramatic Alpine scenes. He participated frequently in exhibitions at the well-known Kuenstlerhaus and is widely recognized today throughout the United States and Europe. His work is represented in both public and private collections throughout the world.
Museums and Exhibitions:
Amsterdam; Vienna; Geneva; Naples; Rome; Cincinnati; Chicago
Top