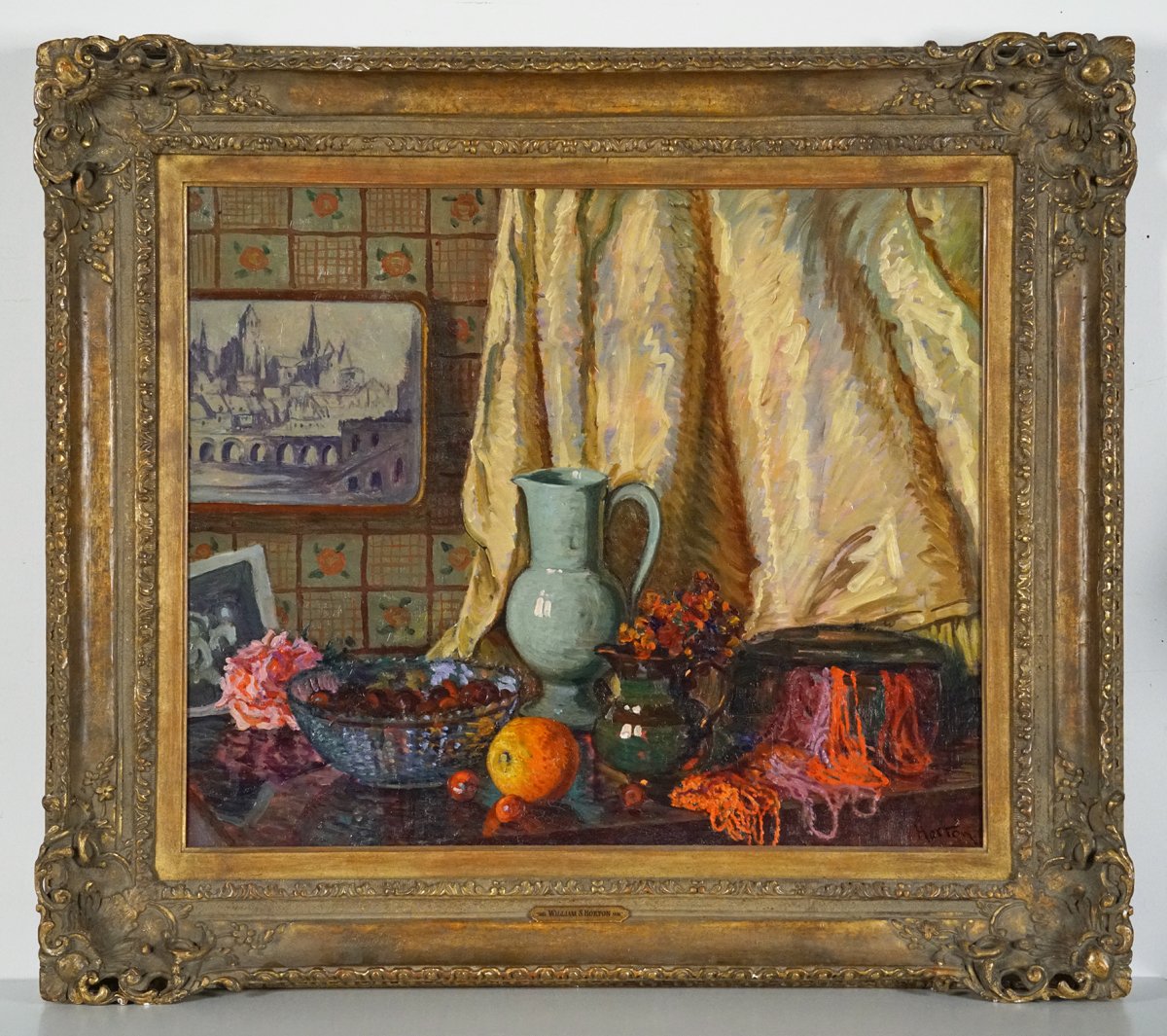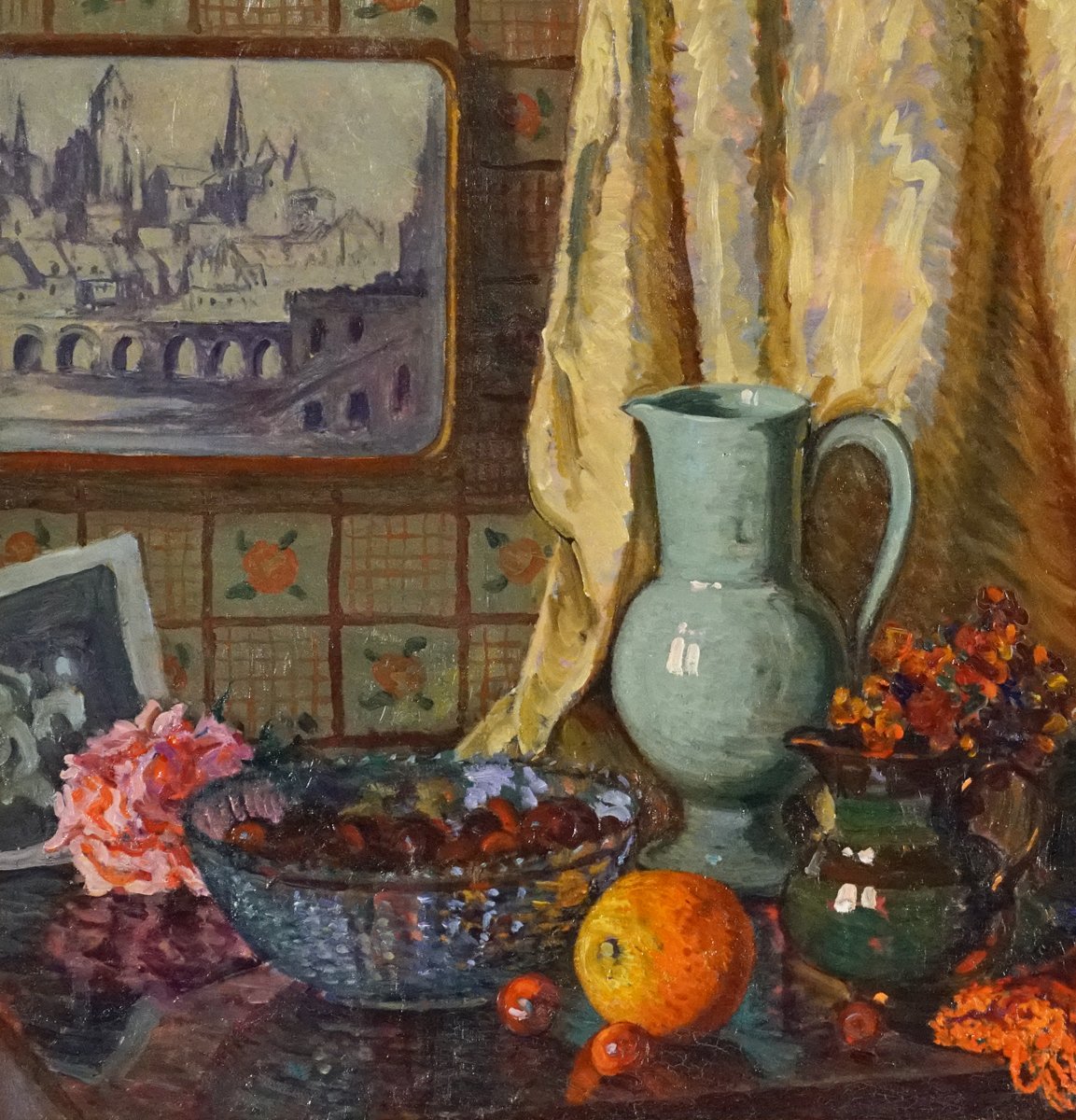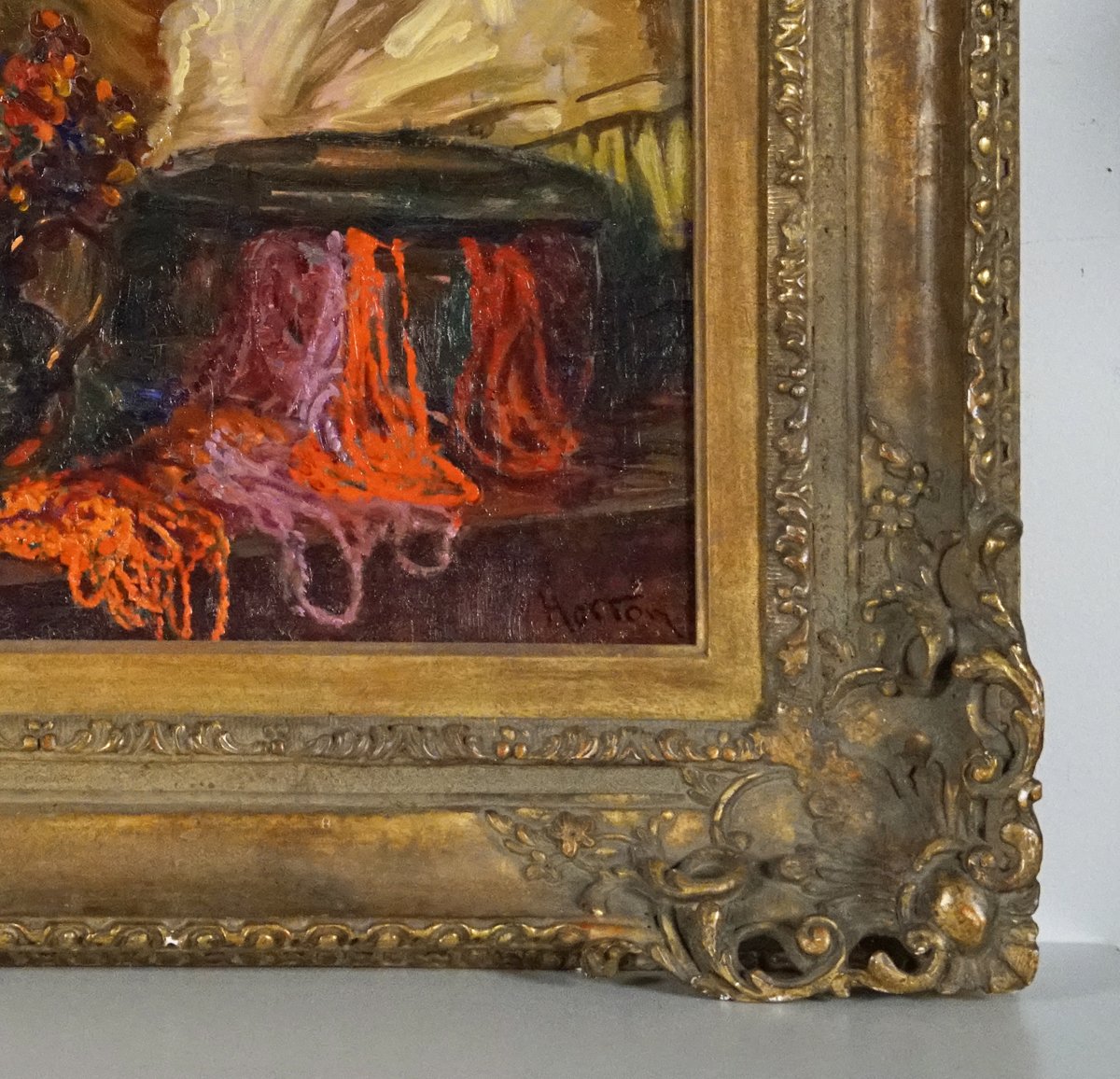 American, 1865-1936
Still Life
Oil on board
25 by 30 in. w/frame 35 by 40 in.
Signed & dated 1903
Provenance:
Vose Galleries, Boston;
Private New England Collection;
From the Collection of the Artist Son, W. Gray Horton
Le Trianon Fine Art & Antiques
Inventory Number: Art H9
See Artist Bio below.
American, 1865-1936
William Horton studied at the Art Institute of Chicago; The Art Student League; The National Academy of Design and at the Academy Julian, Paris with B. Constant, J.P. Laurens, 1893-96.
He was a member of the New York Watercolor Club; The Salmagundi Club; American Federation of Arts; Societe Moderne; International Society of Arts; Salon d'Automne, Paris.
Horton was a wealthy man and a friend of famous artists such as Monet, Degas, Derain, and other Impressionist. After his early Paris exhibitions he rarely allowed his works to be sold. He returned to NYC, C. 1924-1930, then traveled the world.
Exhibited:
He exhibited at the National Academy of Design, 1888-96; Boston Arts Club 1890;
Pennsylvania Academy of Fine Arts;, 1890-1912; Paris Salon, 1895, 1897-99; Gallerie George Petit, Gallerie bernheim Jeune, Paris, 1898-1914 (many solos); Art Institute of Chicago, 1897-1909; International Exhibition, Nante, 1904 (gold); Orleans (gold); Gallerie Chapentier, Paris, 1939 (retrospective); Knoedler Gallery, NYC, 1974 (solo); Robert Rice Gallery, Houston, 1979; Hammer Gallery, NYC, 1981; Vose Gallery, Boston, 1980's.
Reference:
Who Was Who in American Art, 1564-1975
Museums and Exhibitions:
Bradford Museum, England; Luxembourg Museum; National Museum, Washington DC.; Brooklyn Museum; National Museum, Stockholm; Musee du Jeu de Paume, Paris; Musee Carnavalet, Paris.
Top