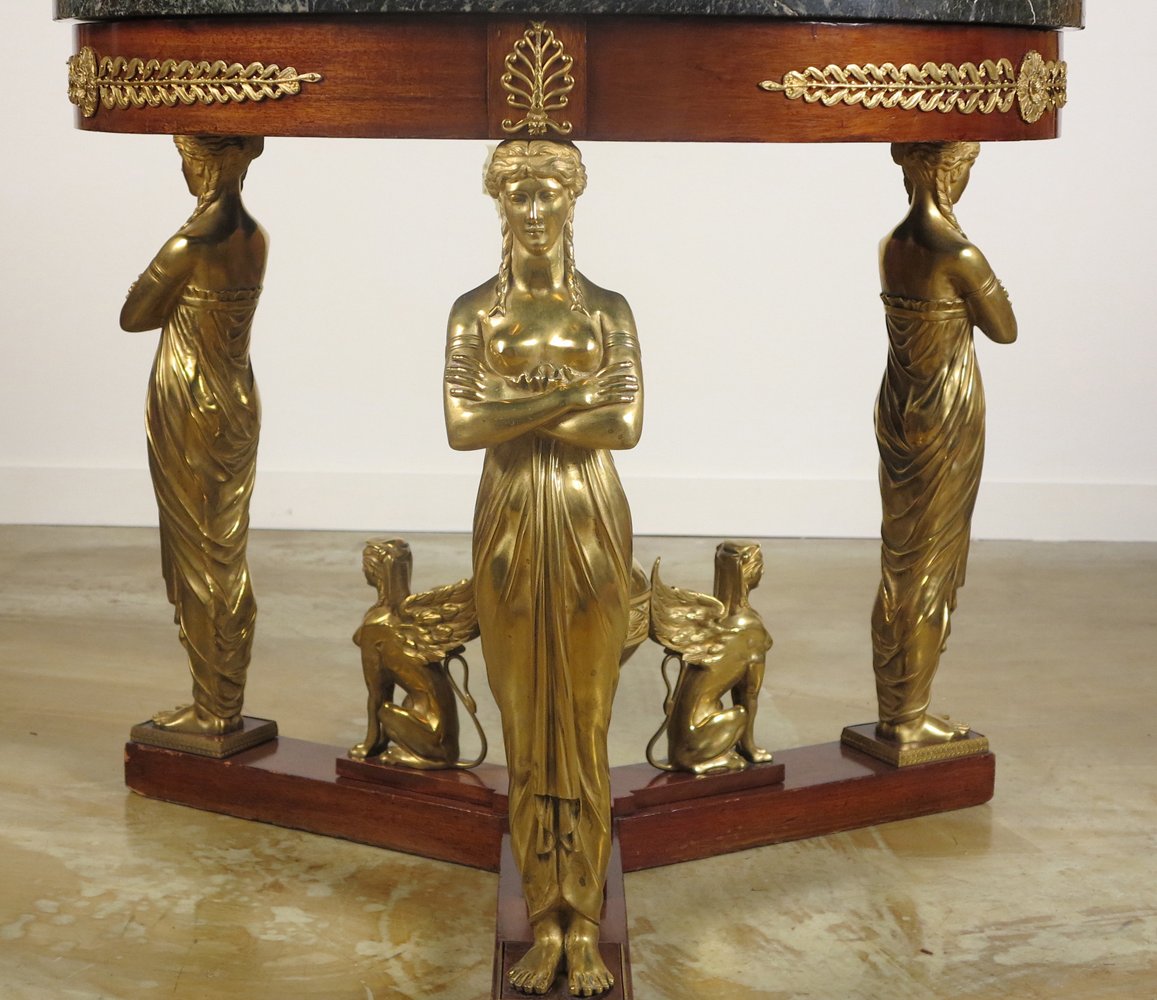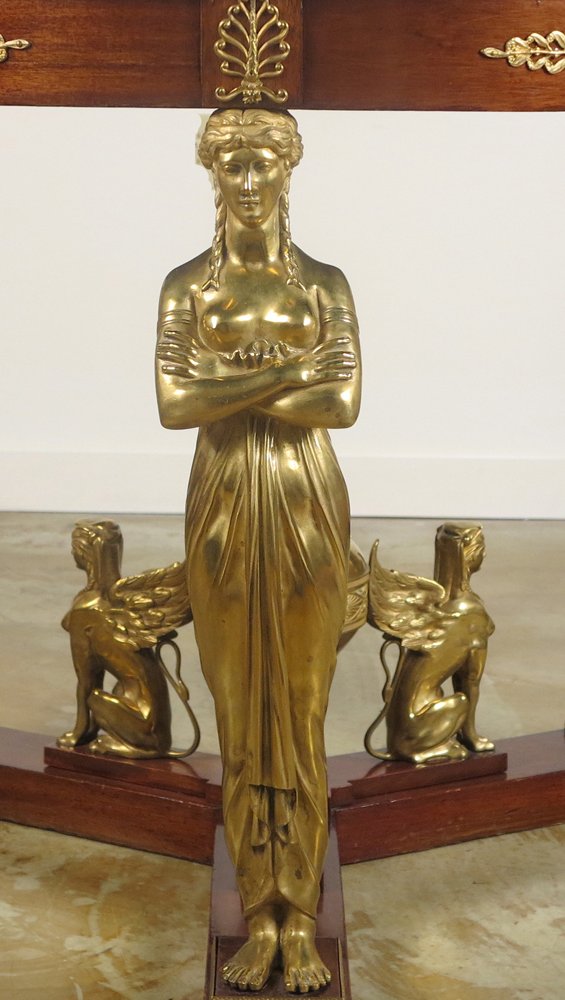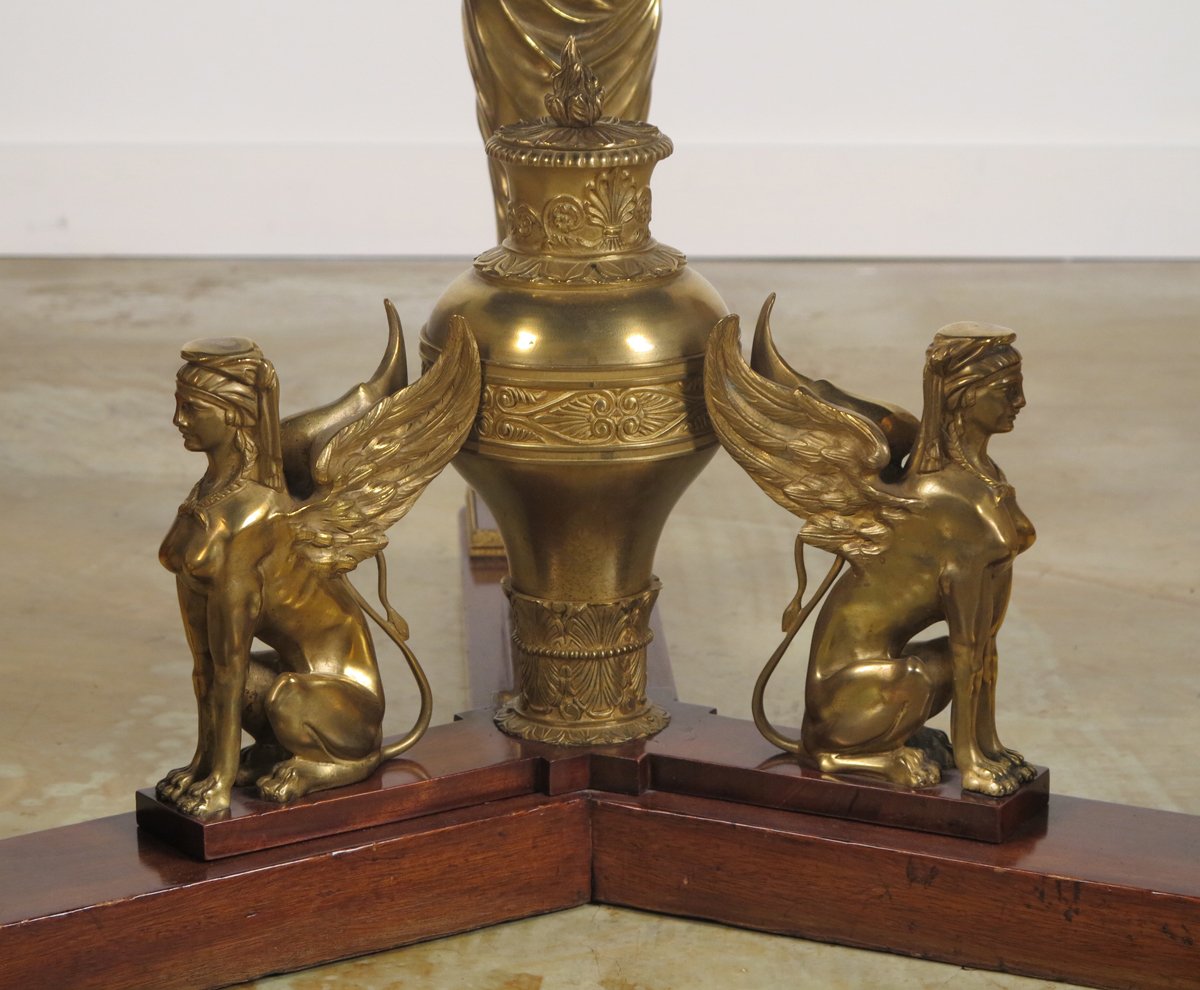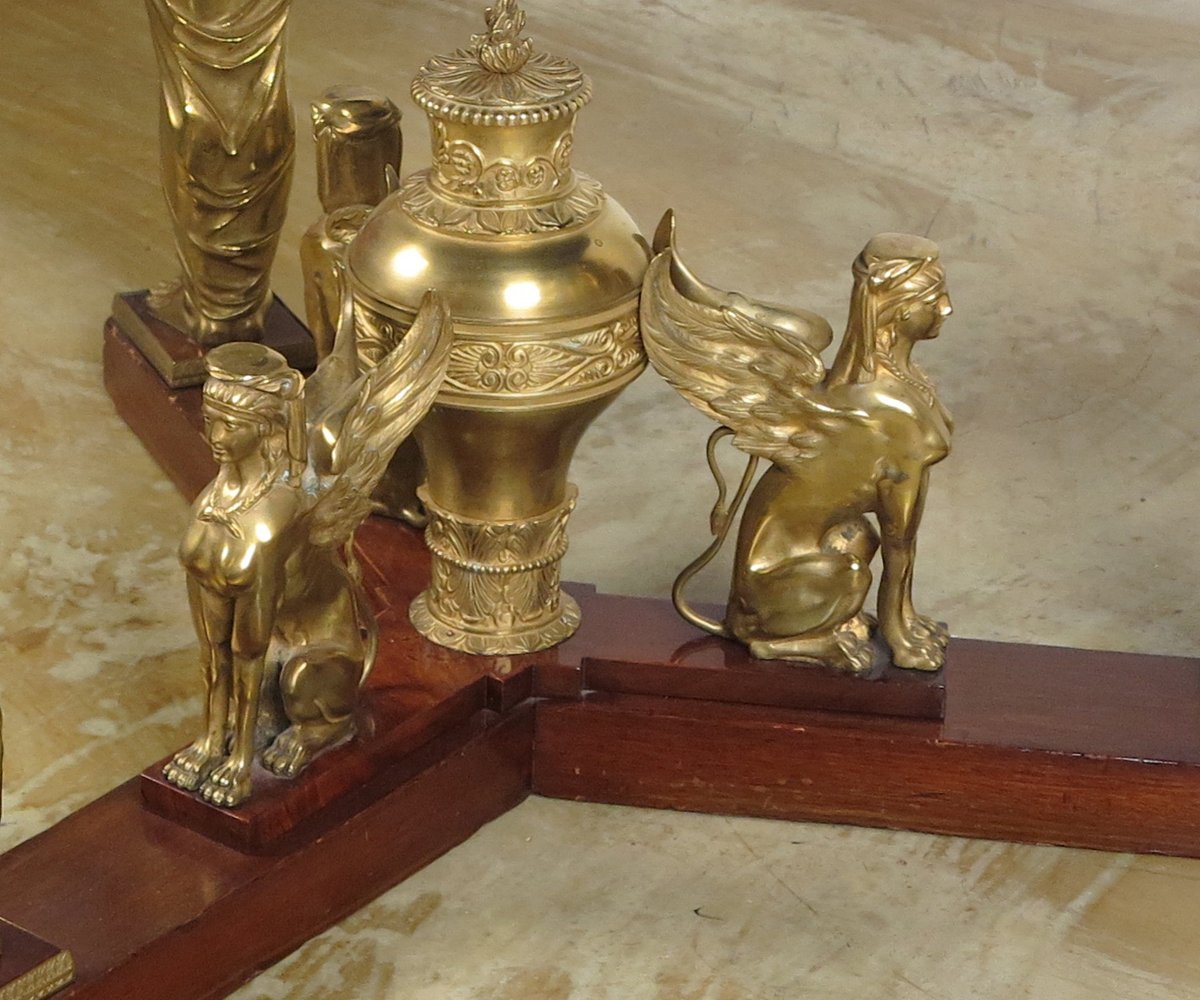 19th Century
With a verde antico marble top.
In the manner of Jacob-Desmalter
A very fine Empire style gilt bronze mounted mahogany guéridon after a model by Jacob-Desmalter, the circular verde antico marble top above a mahogany frieze mounted with laurel leaf banding in between rosettes and anthemions, supported of the heads of three finely cast gilt bronze female caryatids, each facing outward with hair in plaits, bare feet and arms crossed, wearing arm bands and a low cut diaphanous dress gathered up toward her breast, the stretcher centred by a chased covered urn flanked by three elegant crouching winged sphinxes wearing Nemes headdresses and plaits tied at the front.
The design for this superb guéridon is based on a famous table-console or 'console double face' by the celebrated firm of Paris ébénistes Jacob-Desmalter which was itself based on designs by Napoleon's chief architects and ornamentalistes Charles Percier (1764-1838) and Pierre François Léonard Fontaine (1762-1853). The table-console was delivered in 1808 to the Palais de l'Elysée in Paris where it stood in the bedroom belonging to Napoleon's younger sister Caroline Murat. Her console, which was later moved to the Grand Trianon at Versailles where it still stands, is of rectangular form and originally had a top inlaid with a mosaic copied from Herculaneum which was replaced by a marble top during the latter part of the nineteenth century. Supporting the top and standing at each corner are four outward facing caryatids that are almost identical to the present examples. Like the original console, this guéridon features additional bronzes upon the stretcher but rather than a flaming urn, as on the original, there is a covered urn and again instead of two outward facing griffons this guéridon has three outward facing sphinxes.
Provenance:
Property from the Lichtblau Collection
Le Trianon Fine Art & Antiques
Dimensions:
Height 31 1/4 Diameter 35 in.  
Inv#:
Tab322
Top