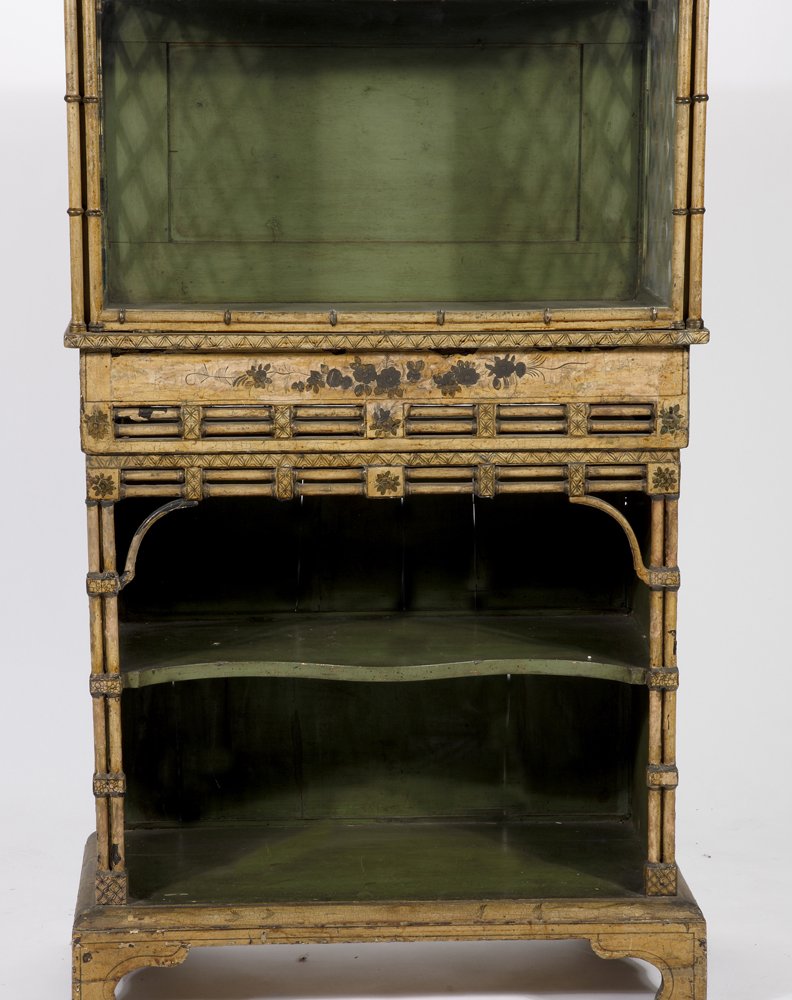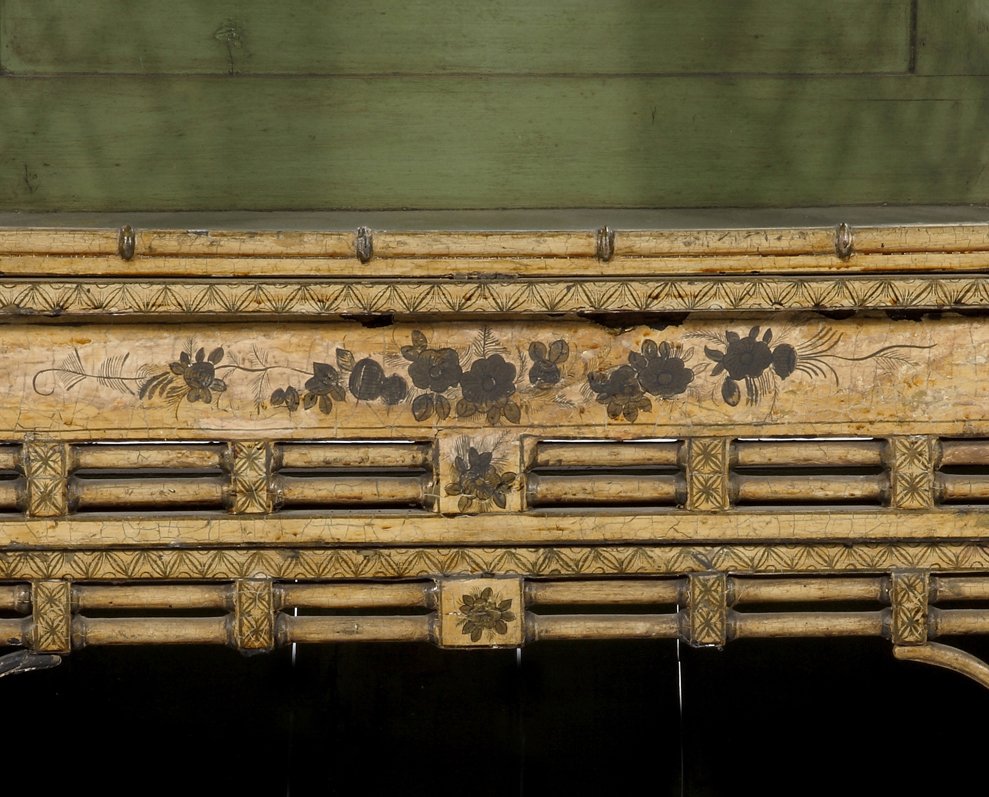 Early 19th Century
Each with a rectangular top above a glazed fall front door and lattice pierced sides over a clusteredcolumn frieze and pilasters flanking two shaped shelves on bracket feet, one inscribed in black ink No. 1
This interesting pair of cabinets dating to the early 19th century is emblematic of the chinoiserie revival as passionately promoted by the Prince of Wales, later George IV. The Prince's fascination with the Orient was first expressed in his creation of the Chinese Drawing Room at Carlton House undertaken by Henry Holland and Dominique Daguerre. In 1802 the Prince began plans for a magnificent Oriental palace, in collaboration with designers John and Fredrick Crace. Over the next quarter century they created the fantastical Brighton Pavillion.
The current pair of Cabinets are certainly designed to display highly prized porcelains, imported from the East since the 17th Century. A particularly interesting feature of this pair of cabinets is that their construction incorporates elements from mid-Georgian games tables most probably dating to the 1760's. This earlier 'Chinese' taste was promoted by Thomas Chippendale in his "The Gentleman & Cabinet Maker's Director, the third edition being published in 1762. The japanned decoration may well have featured on the original games tables and inspired the 19th Century decoration. The popularity of japanned furniture in the 18th century is highlighted by the celebrated suite by Thomas Chippendale, supplied to the theatrical impessario David Garrick for his villa on the Thames in the 1770's.
Provenance:
Doris Duke Collection
Dimensions:
Height 59 in.  Width 33 ½ in. Depth 18 in.
Inv#:
Cab20
Top