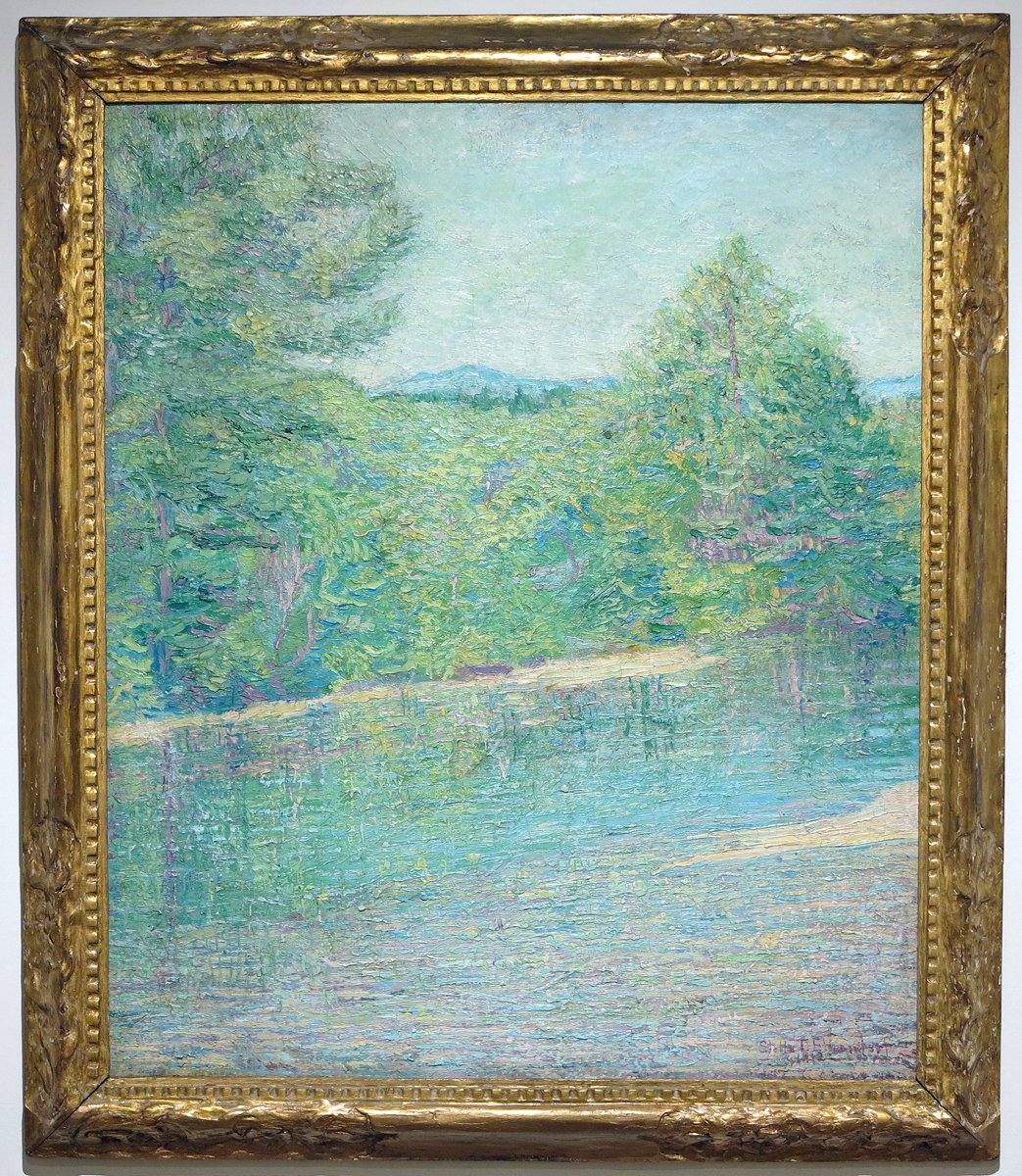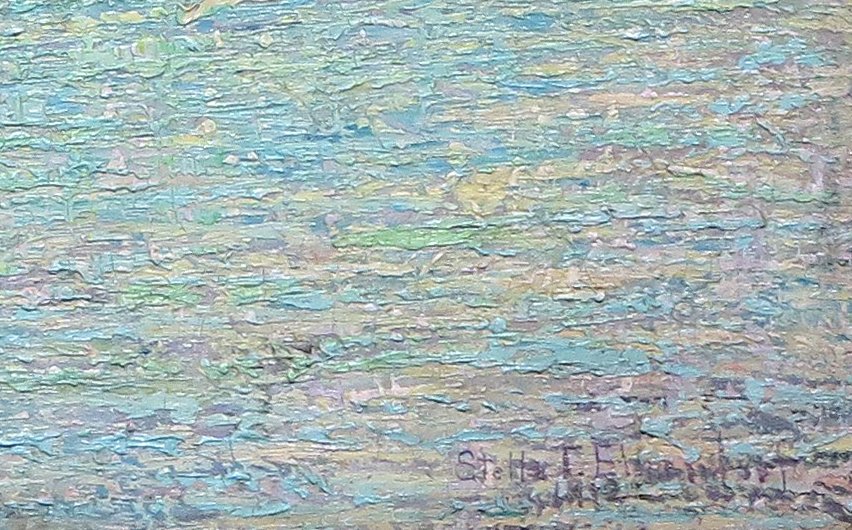 American, 1885-1980
Reflection
Oil on canvas
30 by 26 in. W/frame 36 by 32 in.
Signed & dated 1912 lower right
Provenance:
Private Collection Boston, Ma.
Le Trianon Fine Art & Antiques
Inventory Number: Art E108
See Artist Bio below.
American, 1885-1980
Born Stella Elmendorf in San Antonio, Texas on December 17, 1885, she studied with Robert Henri at the Art Students League in New York City in 1910-1911. She took part in the Armory Show of 1910. She added the initial T. as a middle name at that time, as she was known by her fellow art students as "Texas".
She married Dr. W. Russell Tylor in Madison, Wisconsin in September, 1919. They had one daughter, born May 2, 1925 in Chicago. From 1927 on until her husband's death in 1945, she lived and worked in Urbana-Champaign, Illinois. Thereafter, she returned to her hometown of San Antonio, Texas, where she continued to be active until about 1975.
She won numerous awards over her long career, including, among others, first prize at All Illinois Society of Fine Arts, Chicago and purchase prize at the Witte Museum, San Antonio, and was exhibited in New York City, San Francisco, Wilmington, Austin, and San Antonio, Texas.
Mrs. Tylor passed away in New Braunfels, Texas, on December 27, 1980.
Top